When your mother is beauty queen/actress/singer Vanessa Williams, you're destined to be fabulous. And Williams' daughter Jillian Hervey is that and more.
The 26-year-old, who makes up one half of the band Lion Babe, has a presence that is as bright as her honey-blonde mane. She commands the stage with her high-pitched vocals, sultry dance moves and vintage-inspired costumes. So it's no surprise that MAC Cosmetics tapped Hervey as part of the brand's "Future Forward" campaign to create products alongside today's hottest musical acts.
We recently sat down with Hervey at the MAC store in New York City's Union Square neighborhood to talk about learning the art of contouring from her mom as a child, the secrets to her head-to-toe glow and what men need to do more of in the skincare department. Keep scrolling down to read the interview below.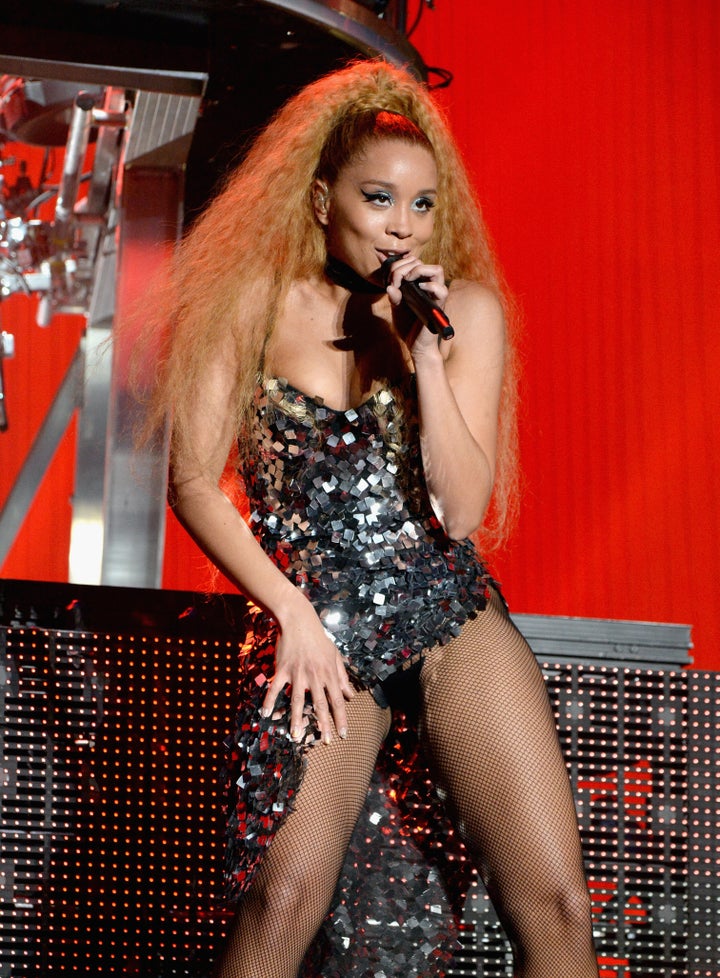 HuffPost: What is your earliest makeup memory?
Jillian Hervey: For dance recitals, my mom would do my makeup all extravagant because obviously I was really little and where else would I be wearing makeup? We would always be in her bathroom before the dance recital and she'd do our hair and makeup.
HP: What are the greatest beauty lessons your mother has taught you so far?
JH: She definitely was the first person who introduced me to the concept of contouring and what a T-zone is and where to highlight. Sometimes put a little white in the [tear ducts]. When you're doing a dramatic eye, make sure your brows are filled in. Also, have a multi-purpose product because if you're stranded, you can use a red lip on your cheeks. Just those kind of tips, that if you have a small [makeup] kit, you can make it work.
HP: What are some of the ways you like to use the metallic gold eyeliner you created with MAC?
JH: One of my favorites is a sleek, clean liner. It's so paint-y that you can draw whatever. You can cut the crease, smudge it out and make it a gold sheen. I definitely wanted it to apply to all skin colors. I think this will look incredible on dark skin and also super pale skin. For shows, I like to put a bit of sheen on my clavicles and arms. You can even put a bit on your lips and highlight cheeks. I'm like bronze, baby!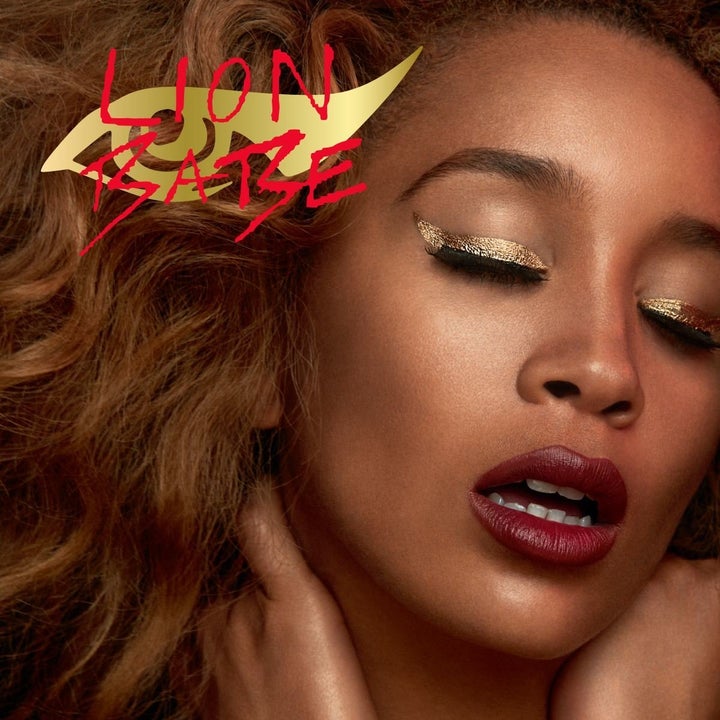 HP: What are three beauty products you keep handy during spring?
JH: Mascara, in general, is just so good if you don't have anything else. It just makes eyes pop. Definitely lip balm because you don't want your lips getting burnt or dry. And I'm always on a plane. I always have a baby wipe or face wipe, for if you eat chicken wings and end up with greasy hands, or if you're sweating or you need to use a port-a-potty. That's a go-to safety thing.
HP: What is the most surprising thing we'd find in your handbag?
JH: I have these Deck of Goddess cards and I love them and sometimes pull them out when I'm recording. Or, if I'm with friends at a party and we're having a drink, I'll say, "OK, I'm going to pull your card!" They are just fun inspirations.
HP: What advice would you give to guys about taking better care of themselves?
JH: It feels like most of them neglect skincare, in general. They're like, "Oh, my god! I have soap, so I'm done, right?" And I'm like, "You should just put some moisturizer on. It will feel good for you as well." I think there's always the whole expectation that men can age and look fine and girls have to be all conscious. But guys can also keep their skin intact.
HP: Do you use any DIY or homemade recipes to keep your hair healthy?
JH: I got this from my older sister, who actually has much better hair than me if you can imagine. But she does coconut oil soaks. I'll just get store-bought coconut oil and put it into my hair for an hour mask as I'm doing errands. Then, rinse it out and then put conditioner in it. It makes my hair super soft and strong. I love that it's natural and smells so good.
HP: What are your ultimate drugstore beauty buys?
JH: Black nail polish because I'm a dancer and I neglect my nails and toes. Whenever I'm running around to some event and have on black heels, usually I can cover it up with black eyeliner. Also, Q-tips because they can clean up your ears, eyeliner and everything.
HP: How do you like to unwind after a long day or night of performing?
JH: My bath is not the best for a bath-bath. So, if I'm in a hotel and they have a really nice bath, I've got to work this out. Even if it's three in the morning. I definitely watch Netflix, hang out with my dog or just get into comfy clothes to read a book. Just lounge -- I like to really just not move around too much because I'm always running around.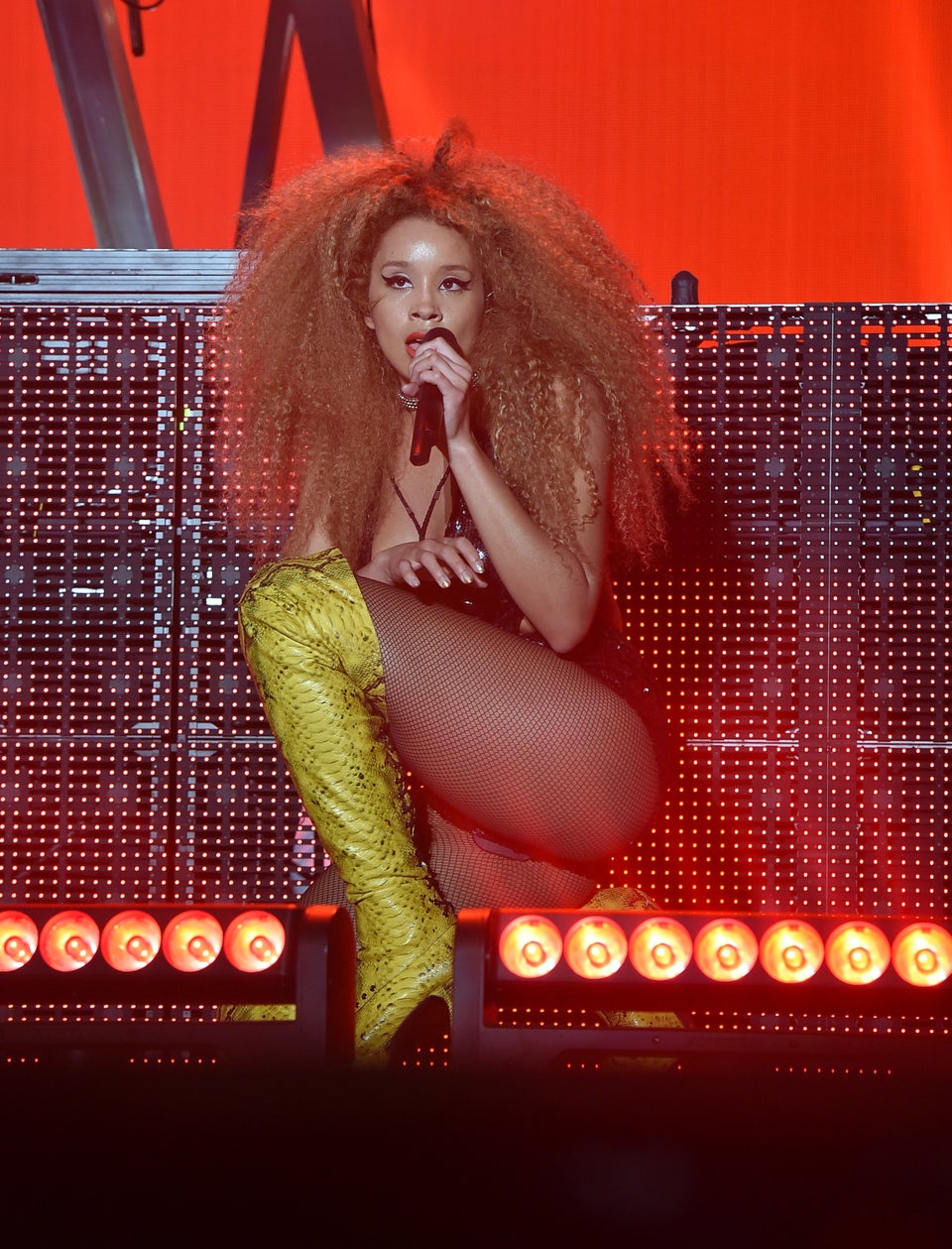 Style Files: Lion Babe's Jillian Hervey