There's nothing quite like a mother's love.
Even when you're talking about lions.
Jean-Francois Lagrot snapped these incredible shots of a lioness rescuing her struggling cub, who seems to be holding on for dear life. The perilous position of the young lion seems to have it within inches of losing its life, just before its mother comes to the rescue.
It's touching, to say the least.
You can see the lion cub drama play out in the slideshow below.
Before You Go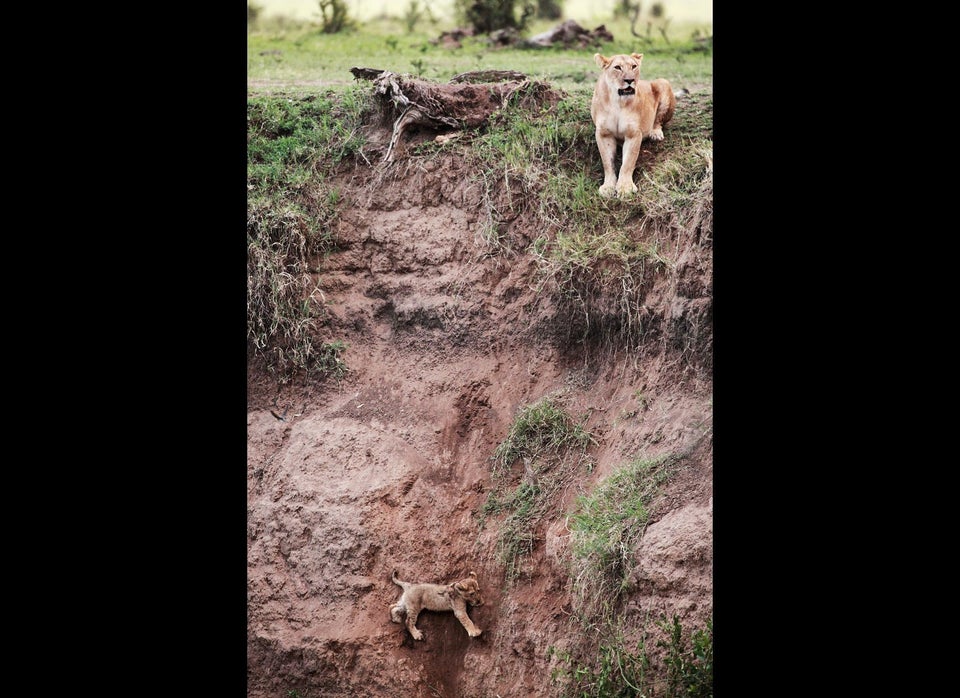 Mother Lioness Rescues Cub Photos
Popular in the Community