While hunting lions in South Africa is not illegal (with the proper permits, of course), that did nothing to quell the collective anger of the Internet. A Change.org petition prompted by the photo requests the government of South Africa "deny future entry" to Bachman, whom it accuses of being "an absolute contradiction to the culture of conservation." As of this writing, the petition had more than 150,000 signatures.
We are not apologising for facilitating the hunt. As for all the negative commentary towards us, please consider how much you have contributed to conservation in the past 5 years. If you are not a game farmer and struggling with dying starving animals, poaching and no fences in place to protect your animals and crop, please refrain from making negative degoratory comments. It is so easy to judge if you are staying in cities and towns [all sic].
Maroi also added that meat from the animals its members hunt goes to a local community, while the funds hunting generates are used to help fix a border fence, combat poaching and run a "sustainable conservancy."
According to Dr. Luke Hunter, the executive vice president of large cat conservation group Panthera, killing a prime male lion such as this one "disrupts the species' complicated social structure. Prime male lions -- the most sought after trophies -- guard their females from pride takeovers by strange males. Takeovers are catastrophic to lionesses because victorious incoming males kill any cubs belonging to the previous pride males."
That means the death of a prime male, such as the one killed by Bachman, can lead to the death of an entire generation of cubs within a pride. With proper regulation, however, Hunter argues the practice of big game hunting, which costs hunters up to $125,000, can indeed help fund conservation efforts.
"The entire process that allows hunting big cats in Africa needs a complete overhaul to purge its widespread excesses and enforce far stricter limits on which lions can be hunted and how many," writes Hunter. "That would force hunters to produce the conservation benefits of which they constantly boast but only rarely produce."
Related
Before You Go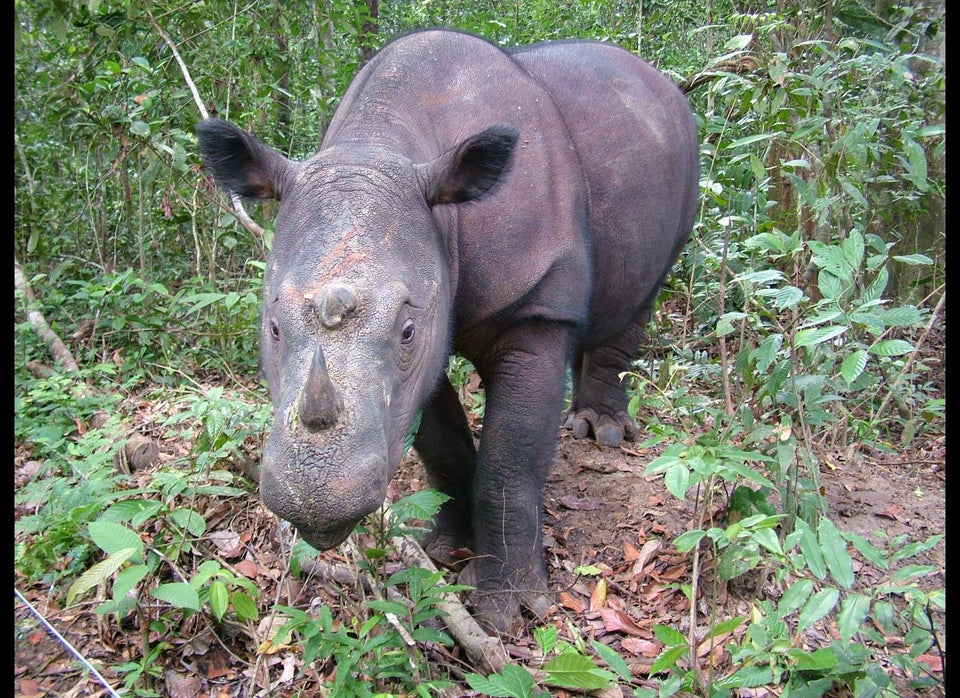 The World's Most Threatened Species
Popular in the Community