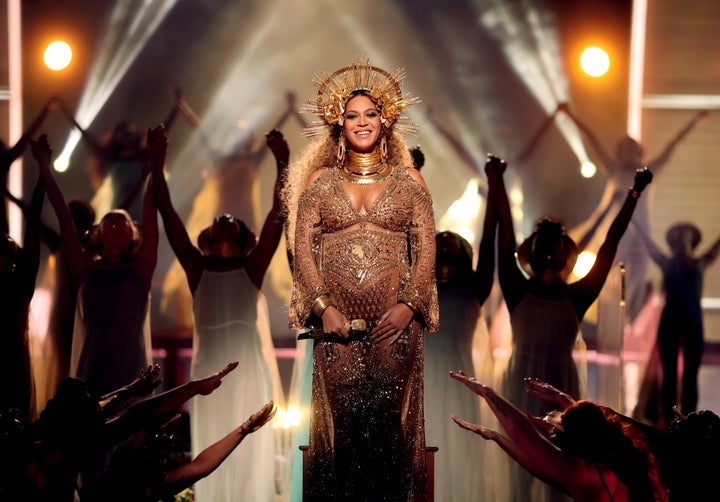 Put aside, for a moment, your questions on how much CGI the live-action remake of "The Lion King" will require while we present this casting rumor: Director Jon Favreau reportedly wants Beyoncé to voice Nala.
According to Variety, sources claim she's the No. 1 pick to voice the lioness destined to marry Simba, who in turn is destined to rule their patch of savannah. Born into the ruling class and eventually marrying the king, Nala is as good a Disney princess as any. But is that good enough for Beyoncé ― already a queen?
It's not like it'd be her first Hollywood gig. The singer has previously starred in 2002's "Austin Powers in Goldmember" and 2006's "Dreamgirls," among a few others.
Favreau, per the outlet, is willing to work completely around Beyoncé's schedule, considering the singer is currently pregnant with twins and has canceled her upcoming performances at Coachella. (Lady Gaga is taking her place at the music and arts festival in April.)
The "Lion King" remake is reportedly well underway, with Donald Glover on board to voice Simba and James Earl Jones, who voiced Mufasa in the 1994 animated original, will reprise his role.
A release date has not been set.
You can support the ACLU right away. Text POWER to 20222 to give $10 to the ACLU. The ACLU will call you to explain other actions you can take to help. Visit www.hmgf.org/t for terms. #StandForRights2017
Popular in the Community