Oh lion, all you wanted was a nice relaxing nap in the shade. But apparently one, ahem, scaredy cat climbed a little too high and had to be helped down by his older brother.
Story and GIF below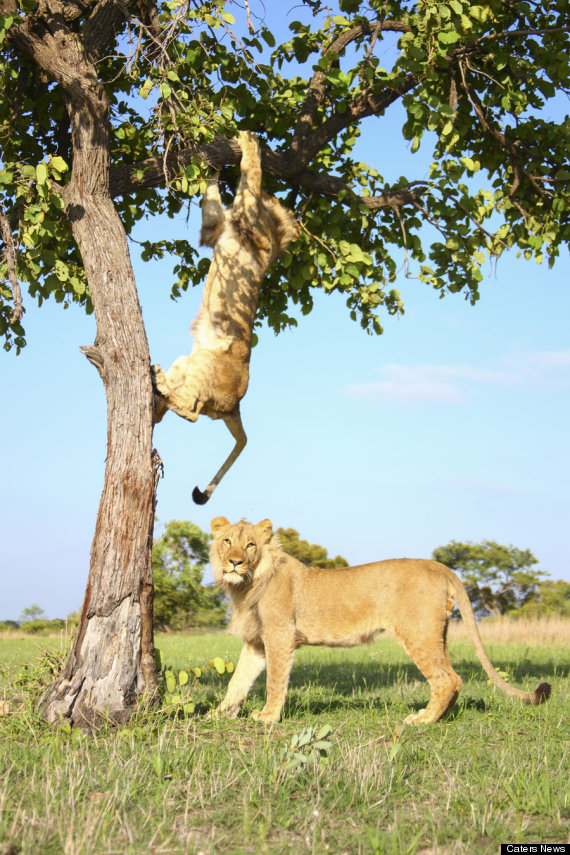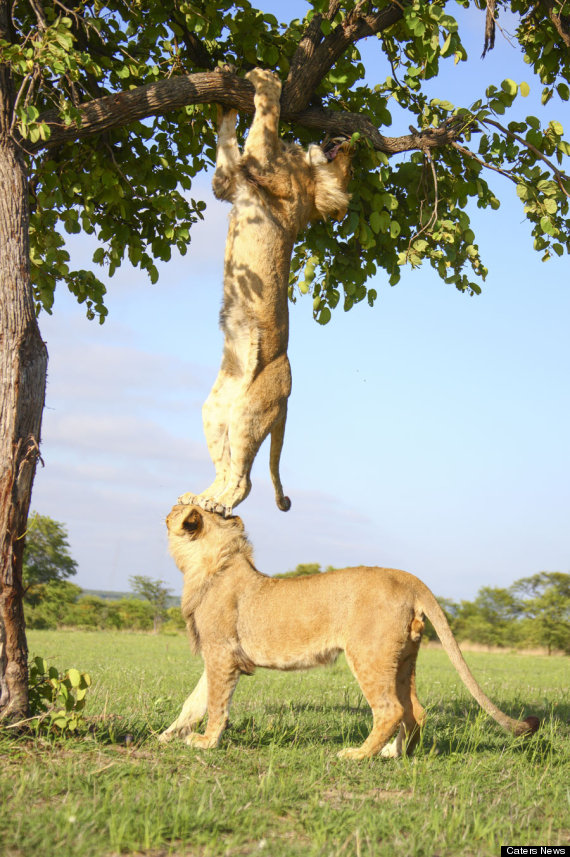 The two lions, named Echo and Etosha, are residents of Zimbabwe's Antelope Park. What looks like a stereotypical lion fight is actually a more extreme example of a cat getting stuck in a tree, according to a photo agency.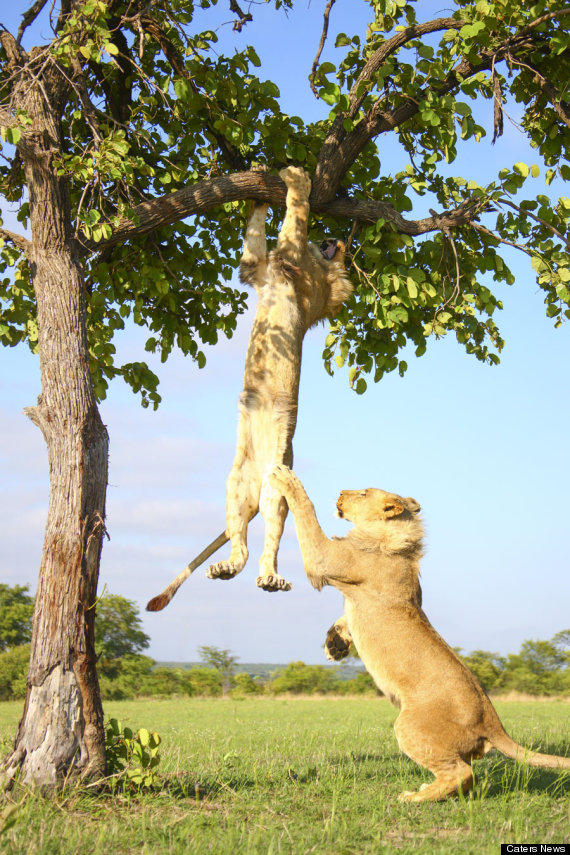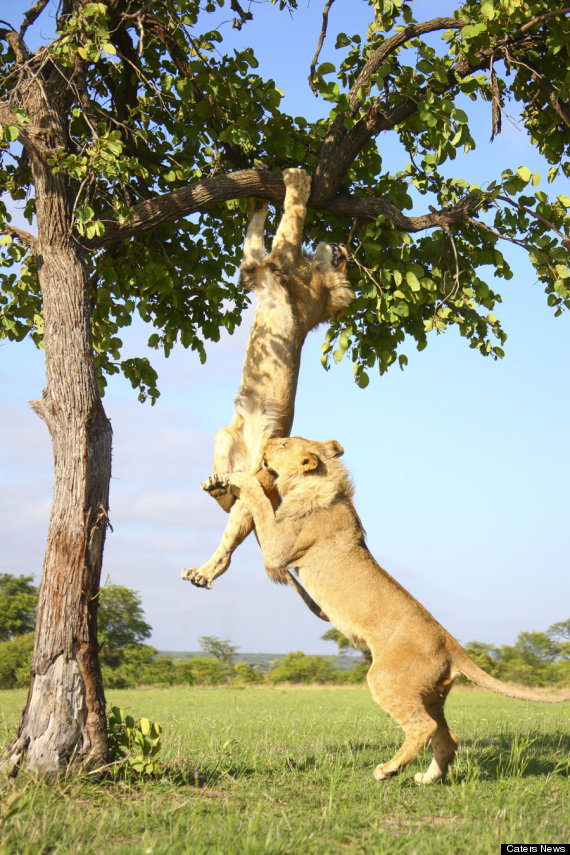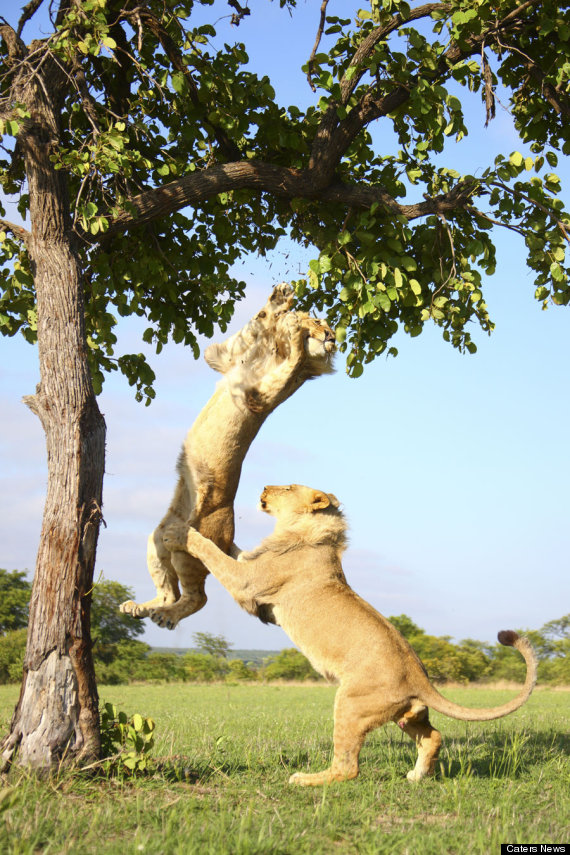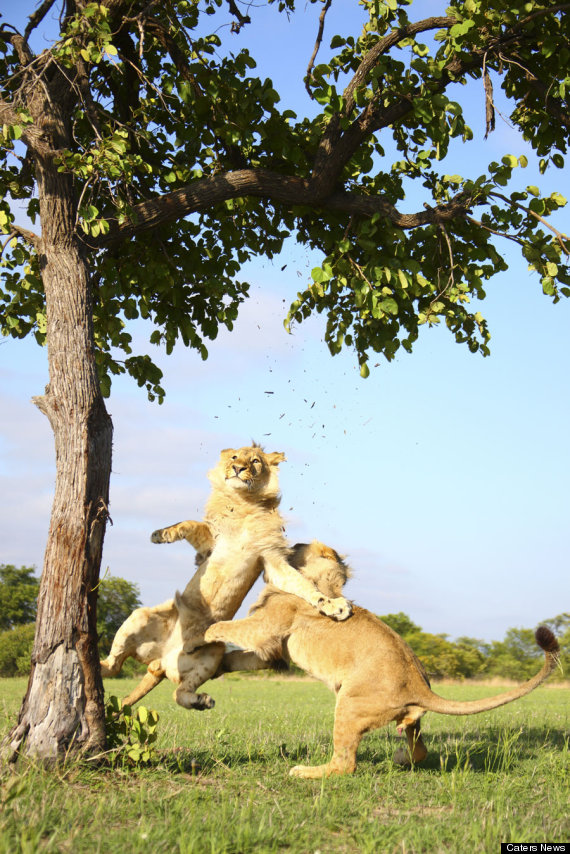 If you're trying to imagine this actually happening, HuffPost's photo editors spliced the images together in a GIF that totally captures the hilarious moment.
Maybe find a shady spot on the ground next time, lion.
Before You Go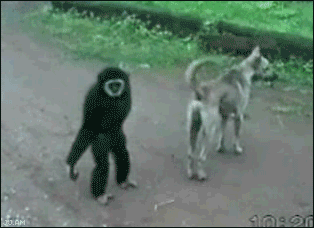 Animals Tricking Each Other
Popular in the Community