The U.S. men's national team played what some called the "most important game in American men's soccer history" on Tuesday night against Argentina in the Copa America semifinal. But it's no longer of any importance, because one tiny Argentina player recorded an assist, a hockey assist and a goal to help put Argentina up 3-0 within 50 minutes. There's nothing else to take away from the game except this affirmation: Lionel Messi is the best at playing soccer.
The U.S. never had a chance to stop Argentina's second goal. Messi didn't bend the ball over the wall or perform any Roberto Carlos hocus-pocus. He shot a laser over the wall and it hit the most acute part of that goal frame's upper corner. No, really:
Your local art museum should display a framed TV playing the goal on loop. It's beautiful, but also dangerous. After Messi's perfect free-kick goal, from this post forward, further free-kick goals we watch will, to our disappointment, lack the awe and surprise.
But just until Messi eventually tops this.
Free-kick goals before this one were not perfect. Messi's is.
Related
Before You Go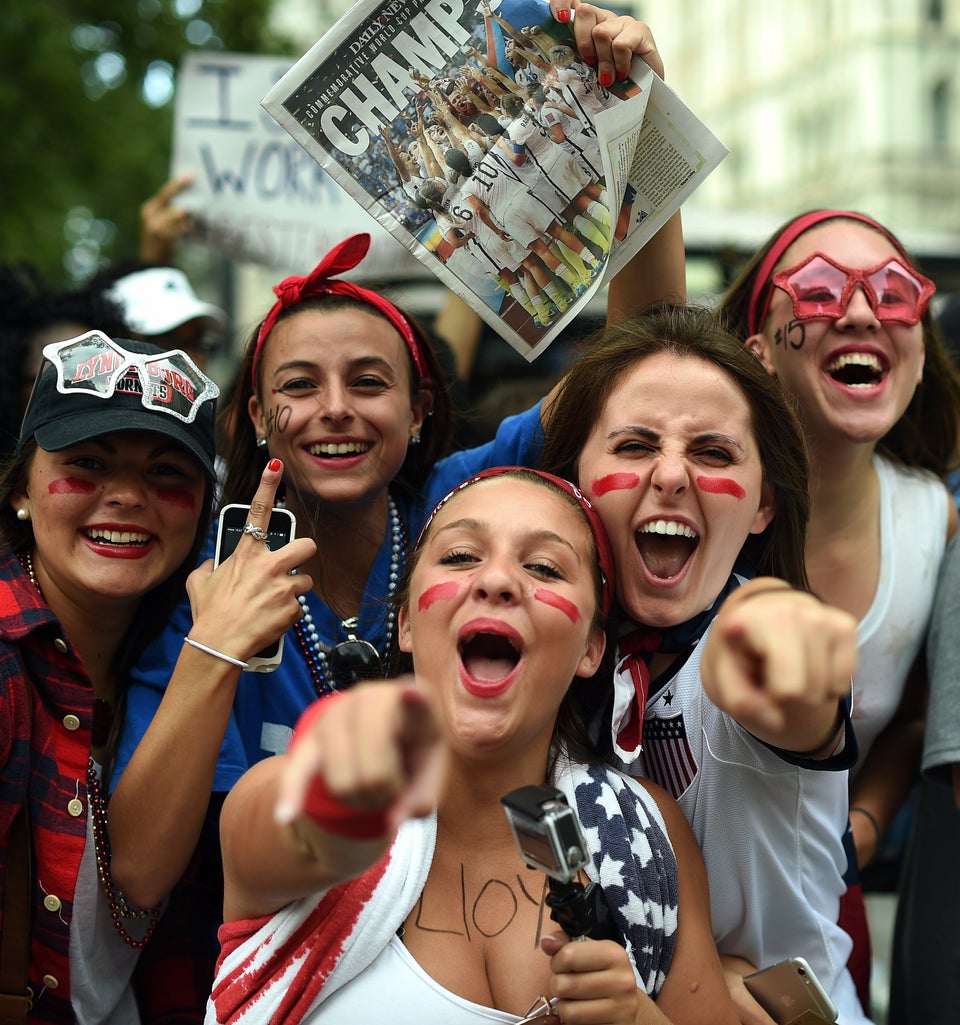 The Best Photos From The NYC Women's World Cup Parade