I've been fortunate to have a successful career in the music industry. When I got into this business I hoped to spend my life making music. Not only have I been able to devote myself to a career that I love and be rewarded for it, but I've been recognized for my work, and soon I'll receive another honor -- to be celebrated as the 2016 MusiCares Person of the Year. And I feel blessed to be given the opportunity to help raise funds in support of this nonprofit organization that was established by the GRAMMYs way back in 1989 to offer a safety net of critical assistance for all members of the musical community -- from artists on stage to those folks behind the scenes who help make the music a reality.
The chance to invite my friends and fellow artists to join me in ensuring that music people have a place to turn in times of financial, medical and personal crisis is deeply important to me for two reasons: it continues a long tradition of musicians giving back to help those in need, and it underscores the challenges faced by professionals who make music their lifelong focus, but who all too often do so at significant personal cost.
These costs can range from lack of medical care, trouble paying rent or covering funeral expenses to the devastating toll of addiction that plagues our industry. That's where MusiCares comes in with confidential programs and resources that provide emergency financial assistance for everything from basic living expenses to dental and medical costs; screenings and clinics offering a full spectrum of primary and preventive services; and the MusiCares MAP Fund, that allows access to addiction recovery treatment and sober living resources.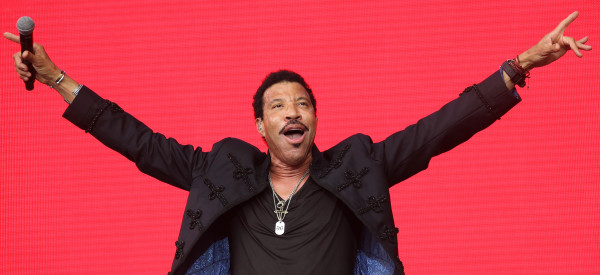 Lionel Richie performs on the Pyramid stage at Glastonbury music festival on Worthy Farm, Glastonbury, England, Sunday, June 28, 2015. (Photo: Joel Ryan/Invision/AP)
From its beginnings to the present day, MusiCares has provided over $43 million in direct financial assistance. Over those years, MusiCares has aided nearly 80,000 music people with its services. Last year alone, over 12,800 clients were served by MusiCares through the range of these programs and the charity reached another important milestone when it provided the largest amount of financial aid -- over $4.4 million -- in its history.
When you think of music, you likely think of charity, because music people have dug deep and answered the call whenever and wherever people are facing hardship. Musicians have provided the anthems that helped focus attention on the civil rights movement in the 1960s; reached beyond our borders to support impoverished people with landmark music events such as the Concert for Bangladesh in 1971, and Live Aid in 1985; and launched efforts to raise critically-needed funds for those suffering the effects of natural disasters -- including the 2005 Gulf Coast Hurricanes whose 10th anniversary we recently marked.
So when you hear about the MusiCares Person of the Year benefit two nights before the 58th annual GRAMMY Awards, please take a moment to think about music, charity, and how you can give back to those who provide your soundtrack, often without fame or fanfare, sometimes with much struggle, but always with a lot of heart.
Lionel Richie is a multi-GRAMMY-winning singer/songwriter who is being lauded by MusiCares, a nonprofit organization of The Recording Academy, as the 2016 MusiCares Person of the Year. He will be honored with a tribute on the 58th annual GRAMMY Awards, which will be broadcast live in HDTV and 5.1 surround sound on the CBS Television Network, Monday, Feb. 15, 2016, at 8 p.m. ET. Performers for the special segment have yet to be announced, but we hear The Recording Academy plans to have artists from various backgrounds and genres pay tribute to Richie's music, and can confirm that Meghan Trainor will be among those featured.
PHOTO GALLERY
Most Memorable Grammys Outfits
REAL LIFE. REAL NEWS. REAL VOICES.
Help us tell more of the stories that matter from voices that too often remain unheard.