In a heartbreaking blow to animal conservation, poachers baited, killed and then mutilated two lions at a sanctuary in South Africa, roughly a year after the big cats were rescued from circuses.
The two elderly male lions, José and Liso, were at the Emoya Big Cat Sanctuary in Vaalwater, north of Pretoria, when poachers broke in and killed them earlier this month, Animal Defenders International announced.
"These two animals, who suffered so much, had the good life snatched away from them," Tim Phillips, vice president of Animal Defenders International, told The Washington Post. "It's an absolute tragedy."
According to the Post, the lions had been poisoned. They were then skinned and their heads, paws and tails removed. It's believed the body parts were taken for witchcraft rituals, The Telegraph in London reported.
"This is not just another poaching incident," Minunette Heuser, who runs the sanctuary with her daughter Savvanah Heuser, said in a statement. "We are going to unite, stronger than ever, and bring to justice the perpetrators who murdered our two beloved boys, José and Liso."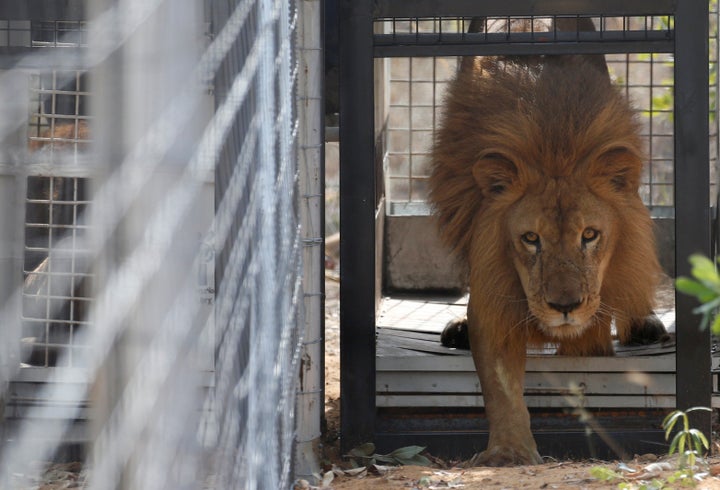 Tragically, like many of the abused lions taken in by the sanctuary, José had been injured in the circus. The brain injury, which left him unable to easily judge distances, led the sanctuary to put him in a "special needs" habitat with Liso.
"Liso would guide him around. They always found each other," Phillips told the Post. "It was working very well. Their condition was really, really good. Their manes were luxurious."
ADI, in a statement, summed up the poisoning deaths as a "cowardly killing of two innocent souls" and said they "must not be left unpunished."
"We will do everything in our power to bring their murderers to justice. We have two priorities, (a) ensure this does not happen again and (b) catch the evil perpetrators of this crime and ensure they go to prison," the organization stated.
South African police and anti-poaching units are investigating, ADI said.
The lions' deaths are just the latest by poachers who broke into sanctuaries or zoos.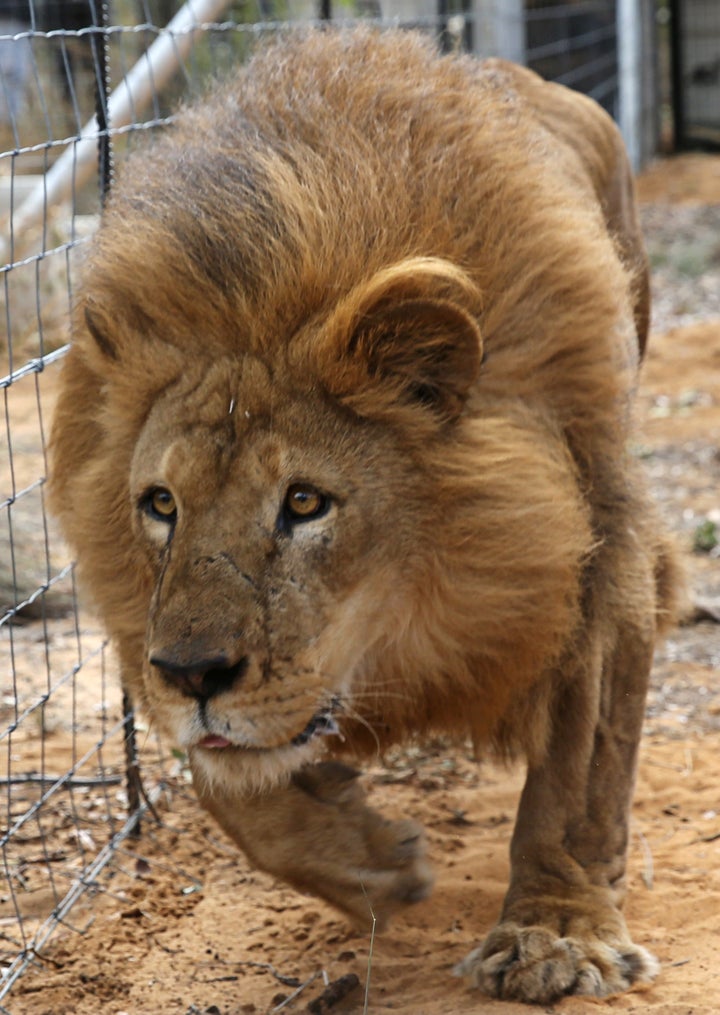 A month earlier, a study reported that roughly 25,000 elephants had been killed by poachers inside Africa's Minkebe National Park. That's 81 percent of the park's elephant population, despite it being an elephant sanctuary.
According to the World Wide Fund for Nature, there are an estimated 20,000 African lions left in the world. They are classified as a vulnerable species.
Calling all HuffPost superfans!
Sign up for membership to become a founding member and help shape HuffPost's next chapter
BEFORE YOU GO