UPDATE Feb. 3: Lip Smackers took to its Facebook page Monday to say that while the Bonne Bell company has been been sold, its new owner Markwins will continue to distribute Lip Smackers both in the United States and internationally. It is unclear, however, if the product will remain the same, as the post calls this new phase a "revamping" of the brand.
In life, trends come and go. Things that we seemingly were never able to live without (the Spice Girls or Jessica McClintock prom dresses, to name a few) go away, and remind us of just how much we loved and appreciated those things once upon a time. Bonne Bell, the company that owns Lip Smackers, is one of those things.
Whenever news surfaces that a childhood staple of ours is now a thing of the past, there's a small (OK, huge) pang of sadness that ensues. Even if you have not purchased or even thought about a Lip Smacker since the early 2000's, you can understand the heartbreak that came upon reading this WYKC report that Bonne Bell is shutting down operations in its hometown of Westlake, Ohio; Lip Smackers will only be available in Asia, Europe and Australia come March 29.
Here at HuffPost, we're devastated about the loss. Many of us grew up collecting every flavor, trading them with our friends and even sneaking in a lick (or three hundred.) So, in honor of yet another piece of our youth being nabbed away from us, we've rounded up the best reactions and memories from around our newsroom.
Take a look, and then head directly to your nearest Lip Smacker retailer. You're going to want to stock up on that Dr. Peppery goodness.
"I tried eating a Strawberry flavored one with a friend in first grade. It smells better than it tastes." Alanna Vagianos, Associate Editor, Women
"NO. NO. NO. STRAWBERRY FLAVOR FOREVER." Renee Jacques, Associate Viral Editor
"I hoarded those in 3rd grade... only to one day come home and find my then-1-year-old brother with all of them in front of him, empty. He ate my damn Lip Smackers." Brie Dyas, Senior Work Life Editor
"I used to put this milk chocolate lip thing on so much. I would put it on my lips on the bus ALL THE WAY from school to my house (a 10-minute drive) in first grade. I still have an old tin of them at my house!" Carly Ledbetter, Associate Editor, Lifestyle
"EXCUSE ME WHILE I RUN TO KMART AND BUY THE ENTIRE WALL OF THESE." Kristen Aiken, Executive Food Editor
"My first kiss was cotton candy laced thanks to Lip Smackers!" Julee Wilson, Fashion & Beauty Editor
"UGH. My 13-year-old heart is broken. Vanilla Frosting-flavored Lip Smackers is 7th grade in a makeup tube. That scent will forever be permeated in my brain as a reminder of the days of fickle friendships, rocky romances, awkward school photos and the first time I was allowed to go to the movies without my parents." Lindsay Holmes, Associate Editor, GPS for the Soul
"I went to Catholic school and we weren't allowed to wear makeup, but I could get away with wearing Bonne Bell lipgloss. Kept me lookin' good through those grammar school years." Cavan Sieczkowski, Senior Trends Editor
"All the cool girls used to carry Lip Smackers on key chains at my school. I also used to spend hours in the drugstore picking out which flavor I wanted, and after I bought it, I would promptly lick it off my lips." Michelle Persad, Fashion Editor
"TRAGEDY." Emma Gray, Senior Editor, Women
"This is worse than when the Spice Girls lollipops were no more." Leigh Blickley, Celebrity Editor
"I vividly remember always going to the Lip Smackers section in Claire's and marveling at all of the flavors. While I was more of a "window shopper" than an actual consumer, I usually admired Smackers with my eyes. I will say that I loved the Dr. Pepper, Root Beer and Tootsie Roll smackers, despite not being huge fans of the in-real-life versions of them." Chanel Parks, Associate Editor, Style
And if these memorials aren't enough of a tribute for you, here's an entire eulogy:
"I have vague memories of eating half a stick of Strawberry after my mom sent me to my room without dessert ("This'll show her!") Years later, that visceral experience had apparently not reduced the romance associated with Lip Smackers. When I learned something about scent being associated with memory, I became convinced I had to train my very first "boyfriend" to love me by smell. The fact that he rarely wore deodorant (and that we mostly talked over AIM) was besides the point. When we had our fleeting interactions on the playground -- before running away from each other in opposite directions out of sheer embarrassment -- I would always smell like a hefty dose of strawberry-esque chemicals. RIP, Bonne Bell. My lips feel vaguely chapped already." Lauren Duca, Entertainment Reporter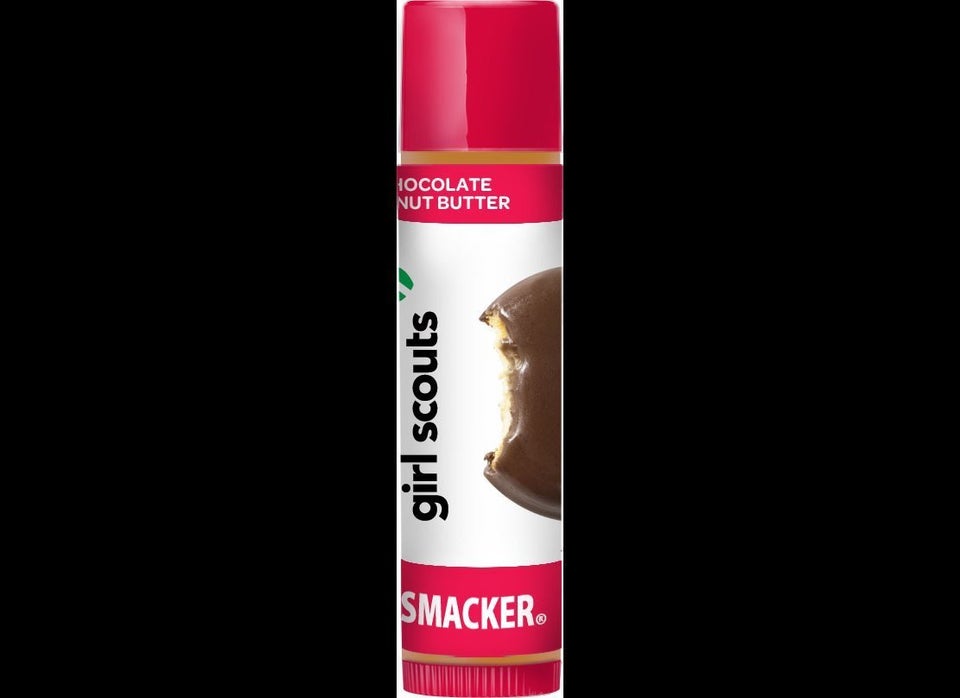 Girl Scout Cookie Lip Smackers Collection