I declared a hunger strike in support of the Pussy Riot band members on July 6, 2012.
During my hunger strike I completely refused any food. I demanded to free members of feminist punk group. During the hunger strike and before it I created the series of portraits of Pussy Riot using the lipstick Chanel as a color. The hunger strike lasted only 25 days, I suspended it because of my health problems.
When I was asked why I painted Nadezhda Tolokonnikova and Madia Alyokhina only with lipstick my response was, 'because in Russia the lipstick is an eternal weapon in the struggle for happiness amongst women'. Russia is a country with a very strong patriarchal tradition. Woman's visual appearance plays an important role in everyday life and many Russian women wear make up permanently, especially young ones. A belief in women's traditional role in the home is widespread in Russia and few Russian women identify themselves as feminists.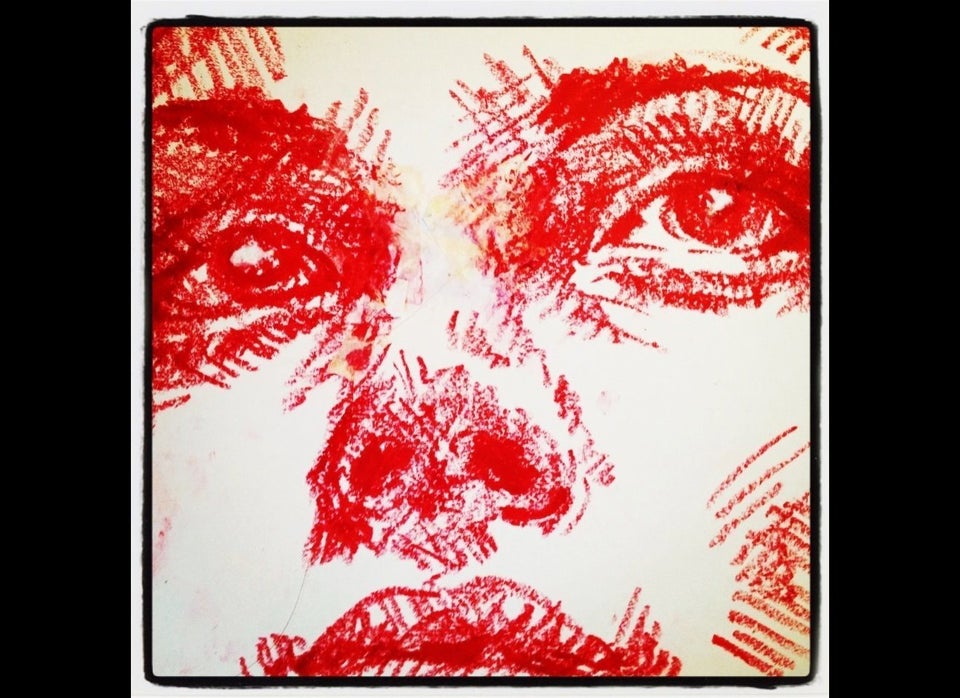 Lipstick portraits of Pussy Riot painted by Lena Hades (2012)
Russia needs a renaissance of the feminist movement. But Patriarch Kirill, head of the Russian Orthodox church and Putin's close friend often claims that feminism could destroy Russia. For example, in 2013 he said at a meeting with members of the Union of Orthodox women: "I consider this phenomenon called feminism very dangerous, because feminist organisations proclaim the pseudo-freedom of women, ...It's not for nothing that we call Russia the motherland." Patriarch Kirill and Vladimir Putin have both heavily criticized a «punk prayer" by the female Pussy Riot group in 2012. Two members of the Pussy Riot group Nadezhda Tolokonnikova and Madia Alyokhina were convicted of "hooliganism motivated by religious hatred" and were sentenced to two years in jail. But time flies, the girls are liberated and they are free now. Meanwhile, Russia needs a strong feminist movement.
Popular in the Community