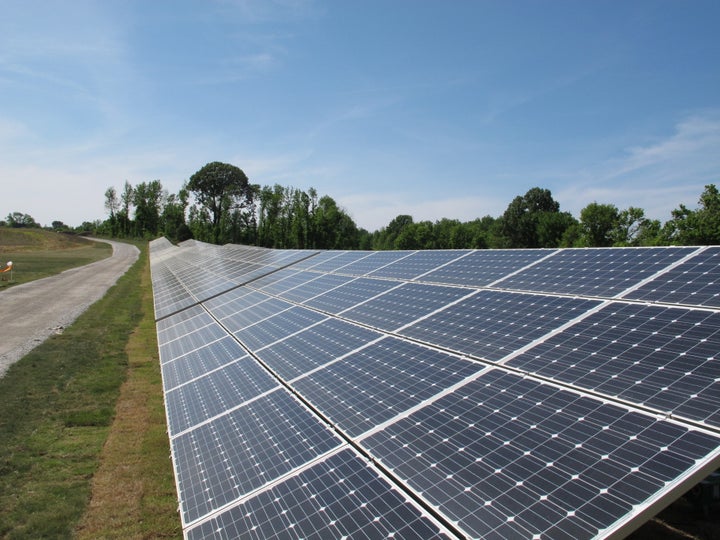 The plants aren't without criticism. Some say plants like Cheniere's could raise natural gas prices in the country and have adverse environmental effects -- due in part to the rise in the use of a controversial natural gas drilling method known as hydraulic fracturing, or fracking. As of March, 24 states in the U.S.have enacted or have pending legislature regulating drilling for natural gas by way of hydraulic fracturing.
While the government of Nova Scotia is delaying hydraulic fracturing pending further review, the U.S. Environmental Protection Agency (EPA) issued the first-ever rules to control pollution from "fracked" natural gas wells Wednesday. The agency indicated it would delay enforcing the rule until 2015, more than two years later than its initial proposal of July.
Oil prices fell following Iran nuclear talks and amid announcements oil supplies grew by 3.9 million barrels last week. Meanwhile, President Obama proposed tougher measures to fight the manipulation of oil markets. The move comes in response to claims investors -- not supply and demand -- are driving up oil prices.
Melting Arctic Brings Threat of New Cold War
Militaries of the world are preparing for a new type of Cold War in divvying up the melting Arctic, which may hold 13 percent of the world's undiscovered oil and 30 percent of the planet's untapped natural gas. As the Arctic ice recedes, some rogue glaciers in the Himalayas actually are growing, defying predictions that the planet's "third pole," as the region is known, would be completely melted by 2035.
Many Americans attribute recent warming and some extreme weather events to climate change, according to a new poll. In fact, 69 percent polled agree global warming is affecting weather in the U.S., despite a new study that finds climate coverage is declining on some broadcast networks.
As California prepares to implement a cap on carbon emissions, its southern neighbor is following suit with a clean climate law. Mexico's new climate law would lower emissions 30 percent by 2020 and cut them in half by 2050. The move comes as the EPA reports that greenhouse gas emissions, stalled by the recession, are on the rise with the U.S. recovery. Similarly, in the UK officials reported emissions rose 3.1 percent as the economy recovered.
As major U.S. newspapers continue to bleed off environmental reporters, the RAND Corporation says canceling the newspaper can save energy. A single print subscription emits 208 pounds of global warming gases per year, whereas the online version only emits 54 pounds per year. But cloud computing can be a big contributor to greenhouse gas emissions, NPR reports.
Calling all HuffPost superfans!
Sign up for membership to become a founding member and help shape HuffPost's next chapter