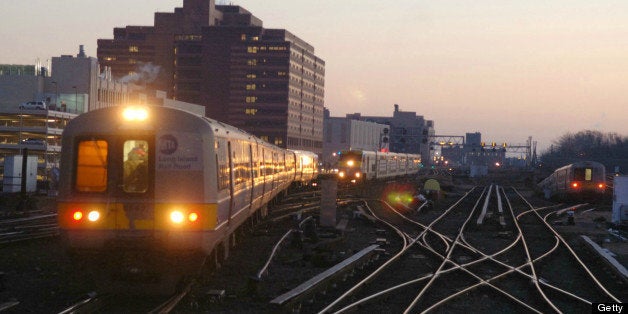 Half-hourly weekend service is coming back to the Long Island Rail Road, according to the MTA and the office of Gov. Andrew M. Cuomo, which released details Monday morning of a $40-million service expansion.
"In Long Island's case it will be a mix of some new service and some restorations," MTA chairman Thomas Prendergast said.
The LIRR will spend $2.6 million in implementing half-hourly weekend service on the Port Washington and Ronkonkoma lines, extending weekend service to Greenport for an additional 10 weeks, and adding five new weekday trains.
The agency will also spend $11.5 million to adjust the frequency of LIRR and New York City Transit trains "where necessary to meet agency service guidelines for customer loading and waiting," the MTA said in a statement.
"For the second year in a row, the state has invested in significant enhancements and expansions to our state's transit system that will improve the experience of the eight million commuters who use the MTA," Cuomo said.
Facing a large budget deficit in 2010, the MTA deeply reduced service on all its agencies, including the LIRR. The cuts included reducing weekend service on the Port Washington line from half-hourly to hourly, and eliminating weekend service to Greenport, except during the summer months.
The restorations will be included in the MTA's midyear 2013 budget, which will be released Wednesday. MTA officials said they are on track to reducing annual costs by $1.3 billion by 2017. ___
Distributed by MCT Information Services