A New Hampshire lawyer associated with an anti-gay Christian defense group was arrested on federal child pornography charges after allegedly taking a teenager to Canada where she reportedly convinced the girl to engage in sexual activity and let it be filmed.
Lisa Biron, a Manchester, N.H., lawyer associated with the Christian litigation group, Alliance Defending Freedom, was arrested by FBI agents on Friday morning on charges of transportation with intent to engage in criminal sexual activity, possession of child pornography and five counts of sexual exploitation of children, according to the Concord Monitor.
Federal prosecutors said Biron transported a teen girl from Manchester to Ontario, Canada, on May 25 and coerced her into engaging in sexual acts with another person that were then recorded, according to the New Hampshire Union Leader.
According to the Concord Monitor, prosecutor Helen Fitzgibbon made the case for Biron to be held without bond because other juveniles have been subjected to Biron's sexual activity and drug use; witnesses have testified to seeing Biron in possession of ecstasy, marijuana and cocaine; and Biron texted a friend saying she may flee to Cuba.
Police had been investigating Biron since Sept. 29 after receiving a tip she had child pornography on her computer, according to the Union Leader.
She was first arrested in Manchester last month on charges of possessing child pornography, according to Boston.com. Police said the videos and photos on Biron's computer depicted a teen girl. Federal authorities were alerted when police determined the porn was manufactured out of state.
ADF was founded in 1994 by more than 30 prominent Christian leaders, including Focus on the Family's James Dobson and American Family Association's Donald Wildmon, among others, Queerty reports. The group has been fighting against gay rights for over 18 years.
ADR recently made news for sending a memo to state officials in Maine, Maryland, and Washington, urging them to discriminate against gay couples by refusing to grant marriage licenses, Think Progress previously reported.
Related
Before You Go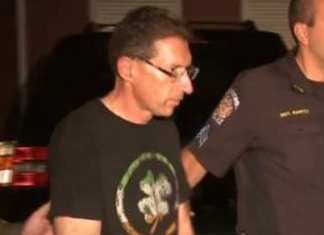 Priests And Sexual Abuse
Popular in the Community