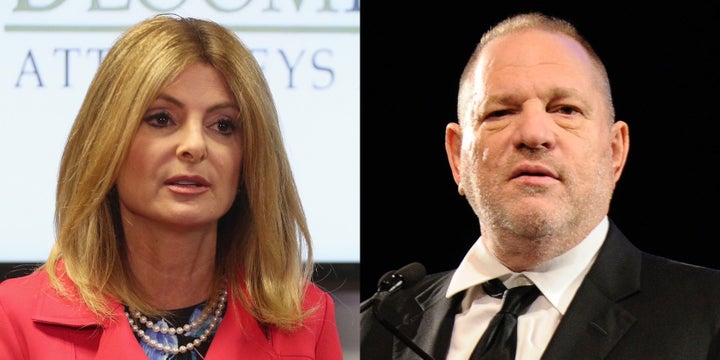 The high-profile attorney Lisa Bloom is stepping down from her role as an adviser to Hollywood mogul Harvey Weinstein, who has been accused by numerous women of sexual harassment, Bloom told HuffPost on Saturday.
Bloom has been under fire since the news broke that she was part of Weinstein's legal team. The feminist lawyer is known for representing women against high-profile harassers, such as Bill O'Reilly and Bill Cosby, and many of her supporters saw her work with Weinstein as a betrayal of her values.
Shortly after Bloom's announcement, Jodi Kantor of the New York Times reported Lanny Davis, another of Weinstein's advisers, had left the team.
Bloom originally issued a statement on Thursday saying she had a series of conversations with Weinstein about his alleged behavior in which she found him to be "refreshingly candid and receptive to my message. He has acknowledged the mistakes he has made. … He is an old dinosaur and learning new ways."
Weinstein and Bloom had a previous business connection, as the film executive and Jay-Z are developing her book about Trayvon Martin into a miniseries.
Popular in the Community