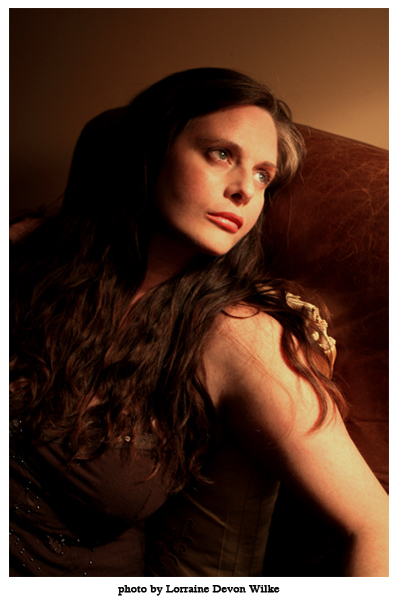 The "In Memoriam" segment of the Academy Awards show is always a poignant moment. This year I watched with particular anticipation as Celine Dion sang so tenderly, waiting for that bittersweet honor to be paid to my friend, actress and Oscar-winning producer, Lisa Blount. But as the segment rolled to its conclusion, it was with stunned disappointment that I realized it did so without her face or name.
In lieu of that inexplicable omission, I offer my own tribute:

Friends made in our twenties resonate in a way that is particular to the decade; an intensity that comes with youth, so full of drive and hope. People met at that age of such deep feelings and dreams seem to leap into our psyches with a ferocity that is seldom matched as we grow older. That's where Lisa and I met, that age.
Petite, gorgeous, all Southern drawl and warm smiles, she had me at "Hey, y'all." She'd been discovered in her home state of Arkansas, cast at 17 as a teenager obsessed with James Dean in the film 9/30/55, and by the time I met her she was on the trajectory toward her breakout role as Lynette Pomeroy, Debra Winger's best friend and David Keith's heart-breaking love interest in An Officer and A Gentleman. She was nominated that year for a Golden Globe as the Best New Star, and from there it was no turning back.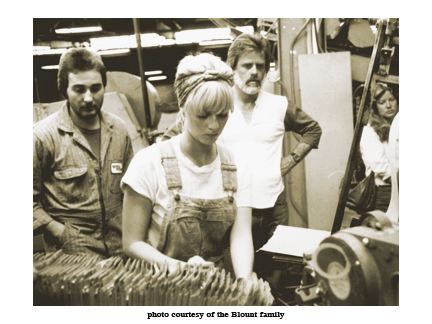 She was a passionate friend, ardent in her support and so expressive of her feelings. When she was clear and on her game, that big heart and soul of hers was truly something to behold. She wasn't always easy -- often restless, sometimes misguided, occasionally ornery -- but she was fierce, loyal and always exciting. In the early '90s she decided she wanted to whip her life into shape, start a new chapter, and part of that translated into a brutal fitness regimen. She loved the physicality of the punching bag, the visceral, high-impact smack that drained her of stress, and so she punched away like there was no tomorrow. With little notice of the initial pain, she tore the muscle off her right scapula in what she thought was a forgettable injury. She had no way of knowing that moment of over-activity was going to change the rest of her life.
Her career continued with TV shows (Profit, Judging Amy...) and movies (Great Balls of Fire, Box of Moonlight...) and somewhere in there the name Ray McKinnon cropped up. A brilliant actor/writer/director; warm, funny, and clearly enamored of her, he passed friend-muster in a nanosecond, and when they married in 1998, we were all there to sing the wedding song.
But the story, like life, couldn't stay steady. While she and Ray flourished, Lisa became more impacted by the growing and excruciating pain in her back. The seriousness of the injury was finally determined. There were difficult and futile surgeries. Drug regimens. Alternative treatments. But scar tissue had formed between the bone and torn muscle and the subsequent nerve damage was now an actual syndrome: "intractable pain," they called it; chronic pain with no significant chance of being altered by usual treatments.
But as she would say later, "Just as one door was seemingly closing in my life, another door opened..." She and Ray created Ginny Mule Pictures with actor/producer Walton Goggins and a mission statement to tell Southern stories with authenticity and significance. Ginny Mule's inaugural production was The Accountant, a short written and directed by Ray, with a script nurtured by Lisa's unerring sense of nuance. It starred Ray, Walton, and actor Eddie King, and was a brilliant piece of biting, prescient satire on the state of farming in the South; audiences were bowled over. As was the Academy. When the 2001 Oscar nominations were announced, The Accountant was on that very exclusive list in the Best Live Action Short Film category. On the night of the show I was in a San Francisco hotel room with my family, and when they announced: "And the Oscar goes to... The Accountant," it was a loud, communal triumph... and a thunderous acknowledgment that Lisa's pain had not completely co-opted her life.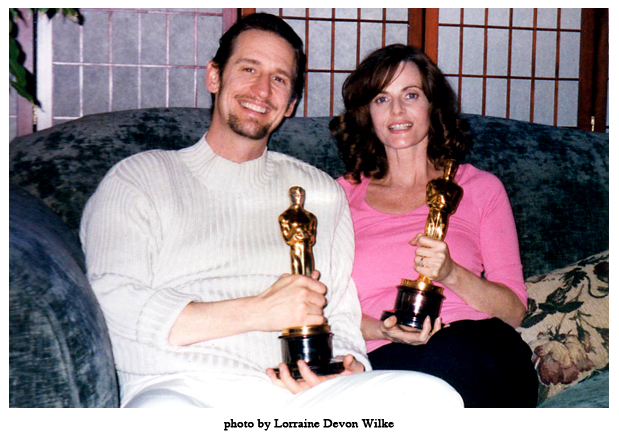 An Officer and a Gentleman is so iconic that one only has to say "Way to go, Paula!" to know who Lisa Blount is. But the role that embodies her defining moment as an actress surely must be her star turn in Chrystal. Also produced by Ginny Mule, brilliantly written and directed once again by Ray, (co-starring Billy Bob Thornton), Chrystal gave Lisa a many-layered character that also told the story of her pain in a fictional framework. Ray says it is a "love letter"; a way to honor the daily struggle Lisa now endured, and it is exactly that. She gives a performance that is sometimes almost too raw and painful to watch, but it is one of the most stunning pieces of work I have ever seen. I was in the audience when it premiered at the Sundance Film Festival in 2004 and the audience was literally sobbing in stunned silence by the film's end. If you see nothing else of Lisa's too-short but illustrious career, please see this film.
Lisa and Ray ultimately moved back to her Little Rock, compelled by the hope of her healing in the quieter, gentler environs of her childhood. By last summer we were talking about a "girls' trip" out there... we'd been waiting for her to feel better, and it seemed she was. She had just shot a pilot for Outlaw Country, a new FX series with Mary Steenburgen, she'd spent time in Nashville recording and had recently been honored with the Arkansas Hall of Fame Award. She said she was ready to start saying "Yes!" again to life...
I did finally get to her house in Little Rock. Last October. Five days after she died, her body ultimately defeated by the pain and the medicines needed to quell it. I stood in the house Lisa built, shared mementos and pictures everywhere, and knew something big had been lost. A life, a future, a friendship and all her brilliant work that was to come.
Her last words to me were in an email sent Oct. 1st, 2010:
Lorraine, happy anniversary to you and Pete. As you must know, you two have been and remain the truly most inspirational couple that I know. Because of my health issues, and knowing how sad, how strange it has affected my life, I have been able to look at you and know that I am not alone. That my husband is not alone. When I think back to our beginnings together, it seems like we have all grown up. A lot. Not just changed, but accepted our lives... as is and still loved. I thank you both for reminding me how precious all phases of love is. Your ole pal, Lisa.
So, my ole pal, though the Academy and the industry you loved may have stumbled in their own Memoriam, know that you are remembered. To those of us out here who loved you, shared your life and honored your work, you will always be remembered... as is and still loved.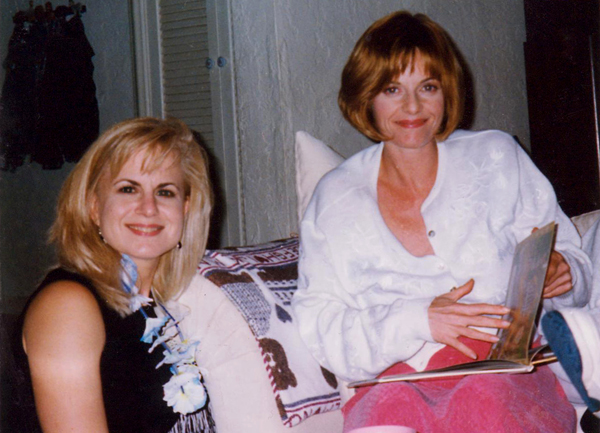 Popular in the Community