A swimsuit featuring a print of Hindu goddess Lakshmi has caused quite a stir among Hindus, Fashionising writes.
Lisa Blue recently sent the number walking at Australian Fashion Week. It features a vibrant image of Lakshmi across the front and along the rear.
The label was called out by statesman Rajan Zed, who "said that it was disturbing to see goddess Lakshmi, who was highly revered in Hinduism, on a swimwear displayed by a model at a fashion show. Lakshmi was meant to be worshipped in temples or home shrines and not for pushing swimwear in fashion shows for mercantile greed of an apparel company," according to the North India Times.
Australia's Daily Telegraph notes, "Indian activists of the right-wing Hindu organisation Shiv Sena held photocopies of models wearing swimwear featuring Lakshmi as they burned an Australian flag during a demonstration in Amritsar."
And Fashionising reported receiving tons of comments after posting a photo of the model wearing the swimsuit in question on its site: "Largely aimed at the label and its designer Lisa Burke, they've ranged from statements of concern to mild slurs, and at the other end of the spectrum have also included curses and all out death threats."
We would like to offer an apology to anyone we may have offended and advise that the image of Goddess Lakshmi will not appear on any piece of Lisa Blue swimwear for the new season, with a halt put on all production of the new range and pieces shown on the runway from last week removed.

Lisa Blue has been born out of a love of conservation, spirituality and a respect for all people. At no time would we ever have intended that the brand would cause offence. The use of images of Goddess Lakshmi was not in any way a measure of calculated risk taking, simply it was a desire to celebrate different cultures and share that through our brand.
Take a look and tell us what you think.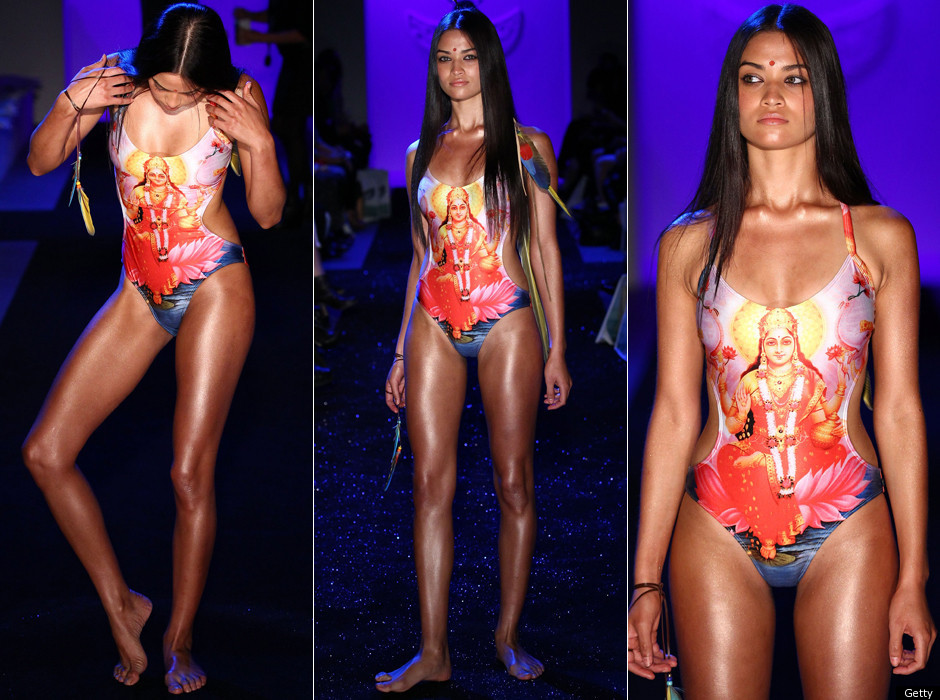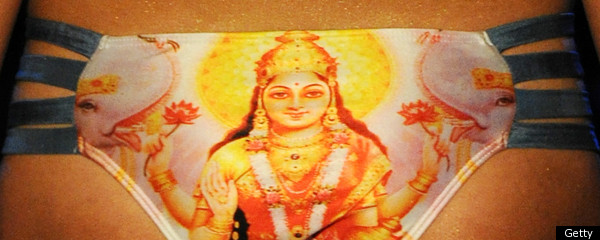 Indian activists during the demonstration: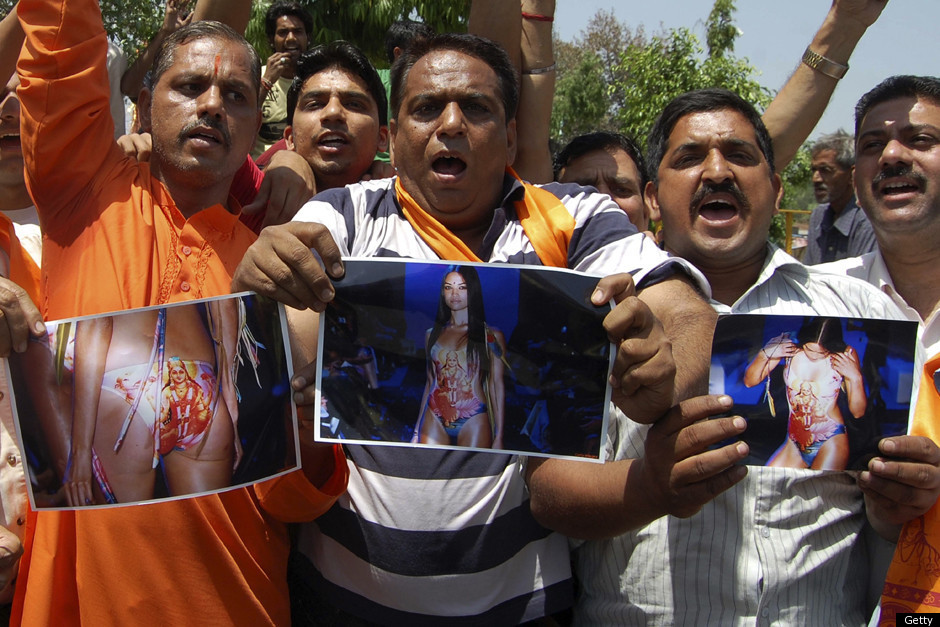 Related