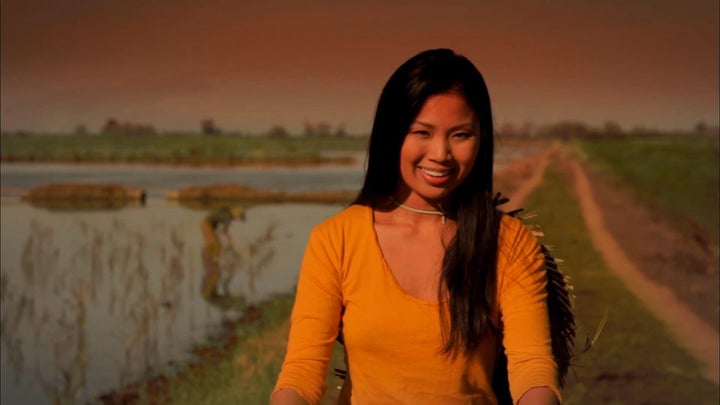 WASHINGTON -- Lisa Chan, the actress who appeared in a political ad that was widely criticized for furthering negative stereotypes of Asian-Americans, has apologized, calling her participation "a mistake."
The ad, broadcast in Michigan on Super Bowl Sunday and removed from circulation later that week, showed a woman, played by Chan, bicycling through a landscape of rice paddies dressed in khakis and a yellow shirt -- apparently the reason for an unfortunate typo that labeled her as "yellowgirl" in an Internet html code.
As she approached the camera, the actress thanked "Michigan Senator Debbie Spend-it-Now" for supposedly spending too much money, in turn helping the Chinese economy.
"Your economy get very weak. Ours get very good," she said in broken and stereotypically accented English.
"I am deeply sorry for any pain that the character I portrayed brought to my communities," Chan wrote on her Facebook page, as first reported by the Angry Asian Man blog. "As a recent college grad who has spent time working to improve communities and empower those without a voice, this role is not in any way representative of who I am. It was absolutely a mistake on my part and one that, over time, I hope can be forgiven. I feel horrible about my participation and I am determined to resolve my actions."
"We knew we were taking an aggressive approach on this," said Hoekstra in response to the criticism. "But this is a time where the people in Michigan and across the country are fed up with the spending, and we wanted to capture that frustration that they had with Washington, D.C. This ad ... hits Debbie smack dab between the eyes on the issue where she is vulnerable with the voters of Michigan, and that is spending."
The original ad is below:
Popular in the Community