Lisa Edelstein is stepping into the role of self-help guru Abby McCarthy one last time. 
The fifth and final season of "Girlfriends' Guide to Divorce" just got underway, and although parting is bittersweet, Edelstein said it's a good time for Bravo's first-ever scripted series to bid adieu.
"There's something really special about knowing when you end, and it does something to the writing that you can't do on a show that is continuing without knowing whether it's coming back next season," Edelstein told HuffPost at Build Series. "Since we knew we were ending we got to write a beautiful ending for all of the characters in a way that was both satisfying, but that also made you yearn for a little bit more."
Edelstein thinks fans will be happy with where "Girlfriends' Guide to Divorce" goes this season. With the chaos of her divorce behind her, Abby will be making decisions that aren't "coming from panic," Edelstein said. We'll see Abby and Mike's (James Lesure) relationship grow, but Abby's ex, ex-husband, Jake (Paul Adelstein), isn't completely out of the picture.
"She wants to take bold moves," Edelstein said.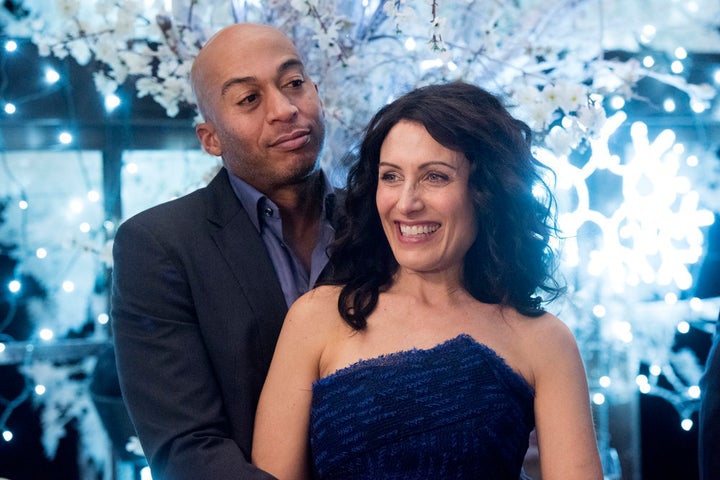 Although she loves the whole season, Edelstein's favorite episode by far is the final one.
"The grand finale is so beautiful. It's really well done," she said. "It's a great idea and a great way of helping the story come to a close."
This isn't the first time Edelstein has had to say goodbye to a beloved series. The actress, who spent seven years playing Dr. Cuddy on the award-winning show "House," left the series prior to the final season. That departure was quite a different experience, though. 
"I left under really strange circumstances. It was a very sad moment. It was heartbreaking. It was a bad breakup," she said about leaving "House." "It was like any other moment in your life when someone breaks your heart. It took me a long time to recover. And also, the details are not something I ever felt comfortable talking about publicly, and that makes it even more difficult because people have their own ideas. Most of them are wrong."
Still, Edelstein described her time on the Fox series as "an amazing experience" ― and one that paved the way for a starring turn on a show like "Girlfriends' Guide." 
"That show certainly paid me well, and I got to be on an incredibly successful show ― a machine that was stronger than any of us ever expected, playing a wonderful character ― a smart, successful woman," she said about the Dr. Cuddy role. "There were a lot of great boundaries burst by that character."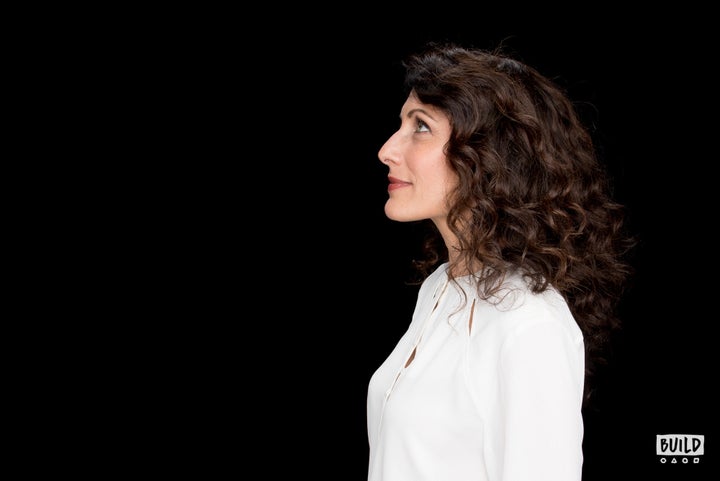 Now, with her Bravo show ending, Edelstein is setting her sights on her next projects. She's directing her own short film and will star alongside Alan Arkin and Michael Douglas in Chuck Lorre's new comedy, "The Kominsky Method," on Netflix. 
But until then, Edelstein will be watching "Girlfriends' Guide" each week, right along with viewers when it airs on Thursday nights ― likely solo.  
"I usually don't watch with anybody, because I worry that I won't like something that I did," she said. "But it's fun live-tweeting with the fans and seeing what their comments are. Then it also feels a little weird live-tweeting with the fans because it feels a little narcissistic. And then I stop doing it. You want to see what people are reacting to, but you also want to stay out of its way."
Will she miss the series? Sure. But it's wrapping up right on time ― and on the best of terms. 
"I feel like it's ending where we still love these characters," Edelstein said, "but we haven't sucked these stories dry."
"Girlfriends' Guide to Divorce" airs Thursdays at 10 p.m. on Bravo.
Check out the full Build interview below.
Calling all HuffPost superfans!
Sign up for membership to become a founding member and help shape HuffPost's next chapter
BEFORE YOU GO