History has proven that the film industry can whittle a movie out of pretty much anything ― a board game, an amusement part ride, those spunky dolls with haunting eyes. But it appears Hollywood has set its sights on its most unlikely subject matter yet ― a '90s illustrator known for a brand of stickers, stationery and folders.
Yes, my children of the '90s, a Lisa Frank movie is coming. Time to dig out the ol' trapper keeper and kiss those little puppy labradors all over, or however you want to celebrate!
Variety broke the news that the iconic (and notoriously private) illustrator Frank is collaborating with producer Jon Shestack to bring her neon-drenched world to life on screen. Even better news is that the movie ― ahem, film ― will be "a live-action and animation hybrid," in the style of another arthouse classic, "Space Jam."
Whatever Frank provides, we will happily accept. Luckily, she's been thinking about this whole movie thing for a while now. "I have always wanted to do a feature film that brings the world of Lisa Frank to life," she told Variety. "We have so much backstory on our characters and they have been alive in my imagination since the beginning."
While much of civilized life as we know it seems to be hurdling toward an untimely end, it's at least comforting to know an avalanche of anthropomorphized, rainbow creatures with an open attitude regarding inter-species love are here to make life a little bit brighter.

Hit Backspace for a regular dose of pop culture nostalgia.
Before You Go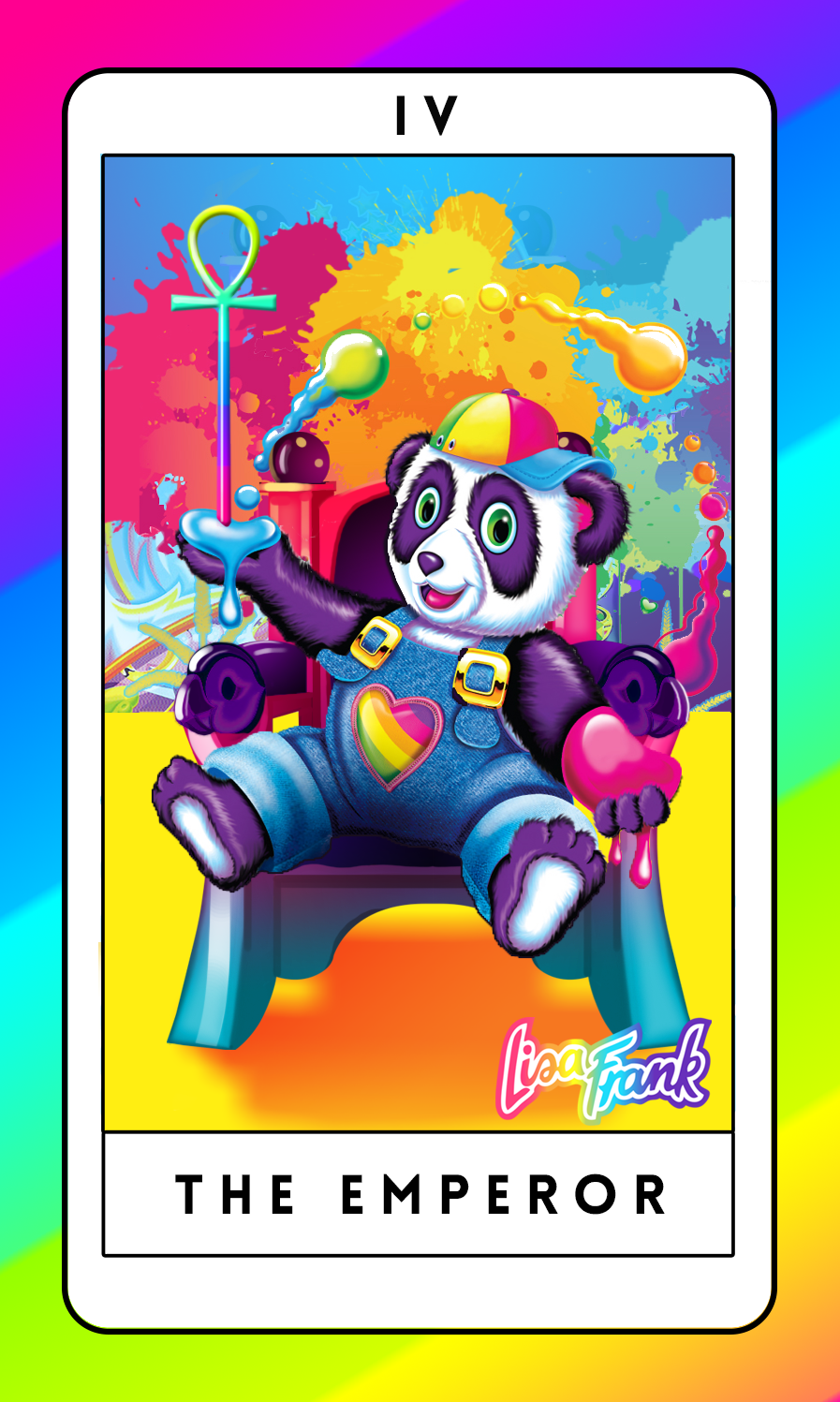 Lisa Frank Tarot
Popular in the Community