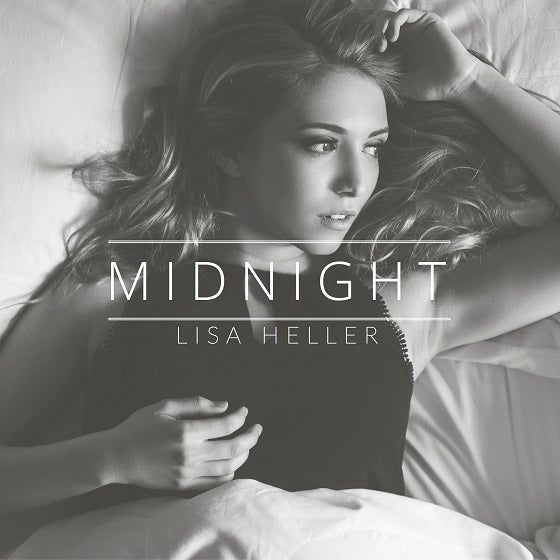 It is an exciting time for young artists like Lisa Heller. The democratized musical landscape of crowd funding, Twitter feeds, Facebook fan pages, and Soundcloud has provided a platform for musicians to plot their own rock destinies. That said, the music still has to be good enough to spark the world's imagination. Heller does just that the moment she opens her mouth to sing from the backlog of uncompromising songs she pens with the regularity that would make any nuanced songwriter blush (present company excepted).
Now youth, for some-reason, means everything but, then again, it really doesn't unless one can craft and deliver art beyond their years. And that is probably why Heller is one of those songwriters whose irrepressible ambition continues to bring her recognition which began when her song and video "Hope" premiered on June 24, 2016 and reached over 1.6 million views on YouTube and trended to #1 in 7 countries.
"I think an audience likes to see an artist evolve over time and I plan to continue to grow," said Heller whose latest single, "Midnight," adds to her canon of deeply personal and inspiring songs.
"I wrote 'Midnight' on the relationships I was seeing on my college campus. The song sheds light upon the current hookup culture in today's society- especially in colleges."
The animated video for "Midnight," Conceived by Heller, Neal Karkhanis and Evan Vogel, effectively uses colorful imagery and text, to contrast with the notions of Cinderella-esque love and relationships.
For more information about Lisa Heller click here.
To listen to Lisa on Spotify click here.
Calling all HuffPost superfans!
Sign up for membership to become a founding member and help shape HuffPost's next chapter
This post was published on the now-closed HuffPost Contributor platform. Contributors control their own work and posted freely to our site. If you need to flag this entry as abusive,
send us an email
.