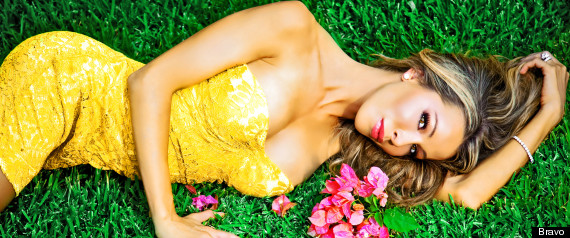 The extremely ornate Miami Beach estate of the "Boob God" and his doll-like wife is for sale for a pretty penny.
Famed South Florida plastic surgeon Lenny Hochstein and his wife, "Real Housewives of Miami" star Lisa Hochstein, just put their seven-bedroom, six-bath Sunset Islands home on the market for a cool $10.75 million.
The opulent pad features towering marble columns, massive chandeliers, wrought iron overload, marble floors, a gilded red theatre room, and a backlit 14' stained glass dome.
"Our Sunset Island home is truly a masterpiece, with over 100 feet of magnificent bay views," Lisa Hochstein told Realtor.com. "The craftsmanship in our home is second to none, it's artistic, elegant and appeals to the international buyers who can appreciate its uniqueness and design."
Dr. Hochstein and his "greatest creation" are reportedly ditching the Sunset Islands to focus on their newly-purchased 8 bed, 7-bath mansion on the celeb-filled exclusive Star Island. The couple inked a foreclosed waterfront estate for a modest $2 million in September, gaining new neighbors like co-star and local philanthropist Lea Black, Sean Combs, and Gloria Estefan.
So how was Miami's newest Real Housewive living on Sunset Island? Let us know in the comments if you find the place a bit too gaudy -- or a faux-Mediterranean dream.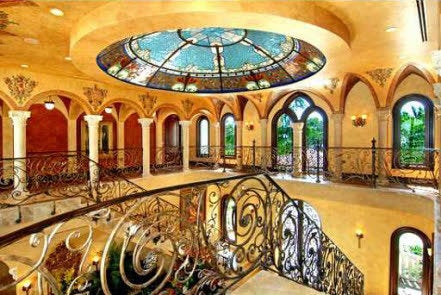 Lisa Hochstein's Sunset Island Mansion For Sale
Related
Popular in the Community