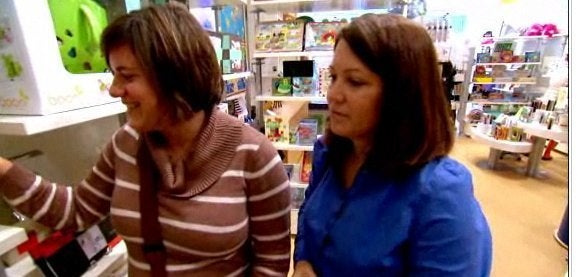 Until last month, Lisa Howe was a beloved soccer coach at Belmont University in Tennessee. But after she told her team that she and her partner of eight years, Wendy Holleman, were expecting a baby, she lost her job.
In an interview with ESPN, Howe said she was not at liberty to speak about her firing.
But one student said that school administrators told Howe that her "morals and values conflicted with the Belmont's mission statement" and that "she could no longer be an employee at the university."
Belmont initially said that Howe resigned, though it later backpedaled, saying that the school and Howe had reached a "mutual agreement." Howe declined to comment on the agreement.
One week later, Belmont President Bob Fisher said "sexual orientation has not been considered in making hiring promotion salary or dismissal decisions" in his ten years at the school, though he did not comment on Howe's case.
WATCH:
Related
Popular in the Community