Tributes have been pouring in for Robin Williams, the wildly talented actor who died Monday in a suspected suicide. Williams was struggling with depression and addiction, but as mourners ranging from his widow to President Obama have pointed out by now -- his life's work spread joy to so many.
That's especially true in the case of Lisa Jakub. A former child actress, Jakub played the part of Lydia Hillard in the great Williams classic, "Mrs. Doubtfire." In the movie, Jakub's character shares a special bond with Williams' onscreen persona (playing her father-turned-nanny, of course, Daniel Hillard/Mrs. Doubtfire). Lydia is the oldest Hillard and arguably the most sensitive to the nuances of the divorce that sets off the plot's action. She and Williams share a few moving scenes where she tells him in no uncertain terms to get his act together, so she can hang out with her beloved dad.
It turns out Jakub and Williams shared their own moment behind the scenes. In a post published to her personal blog Tuesday, Jakub -- who has since left Hollywood to become a writer -- recalls how the star changed her life. She was 14 at the time of filming, and left school for five months of on-location shooting. This upset the higher-ups at her high school, and Jakub was expelled.
In the post, she calls the experience of having one's formal education terminated at that age "devastating." She felt, she writes, like "a freak and a reject." Williams, no stranger to iconoclasm, picked up on Jakub's angst:
When I arrived at work the next day, Robin noticed that I was upset and asked me what was wrong. I explained what had happened, and the next day, he handed me a letter that he wrote to my school. He explained that I was just trying to continue my education while pursuing my career. He wrote embarrassingly kind things about my character and my work, and requested that they reconsider and allow me to return to my classes.

When I told him I still didn't think they would take me back, he said, "It's kinda like Amnesty International. That school just needs to know that people know the truth."
Ultimately, Jakub's prediction proved correct, and she remained expelled (though, absurdly, administrators framed and hung Williams' letter -- which you can read in full at the Independent).
Still, Jakub wrote that Williams changed her life, by demonstrating kindness in a dog-eat-dog industry. Tellingly, you can practically hear any one of Williams' characters intoning the lesson Jakub credits him with teaching her: "You stand up for the things that matter. And even if your attempts fail, you tried."
At the time, she sent him "one of those stiff thank you notes that 14-year-olds write." That was it. "I always assumed," she wrote, "there would be some future opportunity to tell him that his letter changed my life."
Of course, there was no future perfect moment. Jakub writes of the obvious lesson in that:
If you have someone in your life that you are grateful for -- someone to whom you want to write another heartfelt, slanted, misspelled thank you note -– do it. Tell them they made you feel loved and supported. That they made you feel like you belonged somewhere and that you were not a freak. Tell them all of that.
In other words, to quote another great Robin Williams' flick: Carpe diem.
Before You Go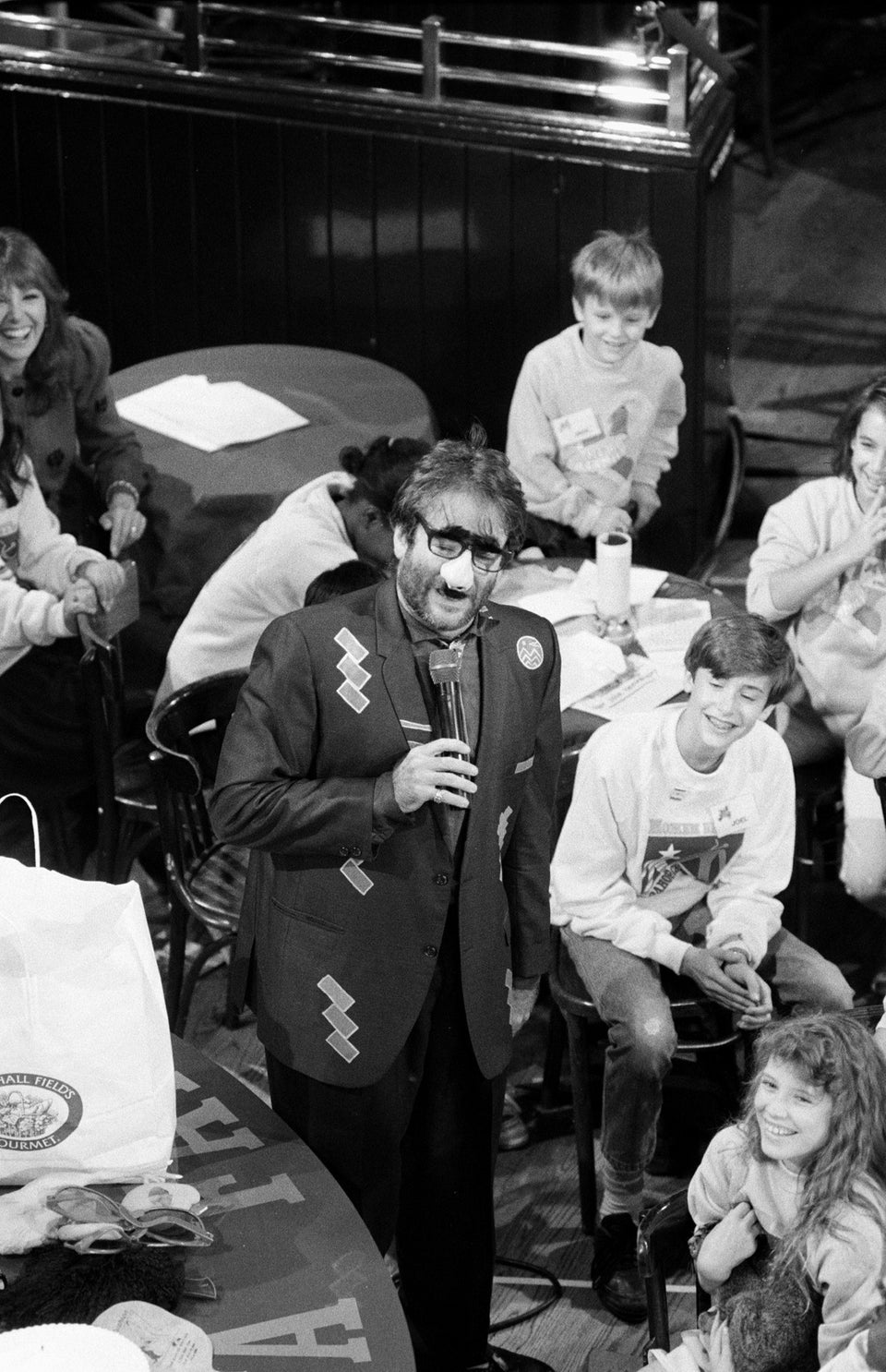 Robin Williams Quotes That Will Stay With Us
Popular in the Community