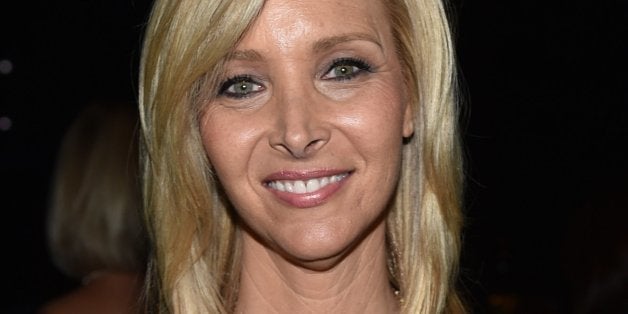 "Friends" star Lisa Kudrow is a hot commodity once again thanks to the reprise of "The Comeback," the comedy series which has long been a favorite of gay men.
In fact, gay fans have been among the most vocal proponents for the return of the show, which returns to HBO on Nov. 9 nine years after its original cancellation -- and that hasn't gone unnoticed by Kudrow.
As to the inherent LGBT appeal of her character, D-list actress Valerie Cherish, she recalled an episode of "Will & Grace" in which "Karen's at a theater and she throws her flask and it hits someone in the head, and there's this joke that gay men wouldn't care cause, 'Eh, all in a day.' ... So I wonder if that's what it is -- because Valerie gets, you know, humiliated -- or humiliates herself -- all the time. And it's like, 'Yeah, well, that's the world.'"
Although she notes that "the people I work with are gay," Kudrow says her love of the gay community extends beyond the confines of Hollywood, too.
"I don't know who I'm going to offend by leaving them out, but I need to say that I think gay men are superior beings in my mind," she said. "The two sides of the brain communicate better than a straight man's, and I think that has to be really important. They're not women -- they're still men -- and women also have thicker corpus callosums, so I think it's the combination of those qualities that makes them like a superhuman to me."
To read the full PrideSource interview with Lisa Kudrow, head here.
REAL LIFE. REAL NEWS. REAL VOICES.
Help us tell more of the stories that matter from voices that too often remain unheard.
BEFORE YOU GO
PHOTO GALLERY
Lisa Kudrow's Style Evolution