It's actually something Kudrow has thought about, and talked about with series co-creator Michael Patrick King. "Every time we get together for lunch, we're talking about, 'OK, so what would happen next?' So we are talking," Kudrow admitted.
Her character, Valerie Cherish, was an actress who had recently starred in a top-rated sitcom. After its cancellation, though, she'd had a harder time maintaining her celebrity. Kudrow admitted that she never really stops thinking about where Valerie would be now. Ironically, Kudrow got an Emmy nod for her portrayal, along with two other nominations for the show.
"Taking classes at the Actor's Studio. Just because," she speculated about Valerie. "We really want her to be on a Bravo show." Wouldn't she be perfect for the "Real Housewives" franchise!
Kudrow said she wasn't comfortable asking people for money in a Kickstarter campaign to bring back the show, but said that someone else certainly could. For now, it can join the list of shows that critics consider to have been ahead of their time.
But while there's hope for a comeback for "The Comeback," Kudrow's most famous role still isn't likely to come back with any new material. The cast remains insistent that there will not be a "Friends" reunion. Maybe if they weren't all so successful individually.
Settle in for some "Web Therapy" with Lisa Kudrow, Tuesdays at 11 p.m. ET on Showtime. Catch "Watch What Happens: Live" ever Sunday through Thursday at 11 p.m. ET on Bravo.
TV Replay scours the vast television landscape to find the most interesting, amusing, and, on a good day, amazing moments, and delivers them right to your browser.
Related
Before You Go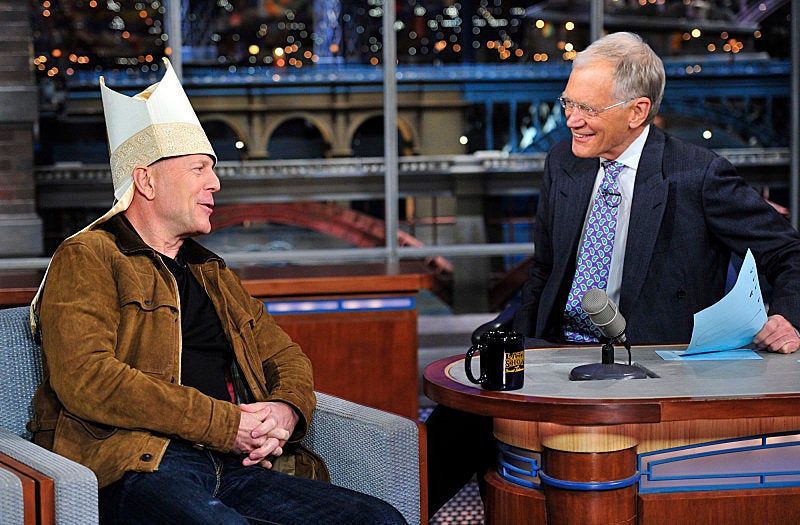 Late Night Talk Shows
Popular in the Community