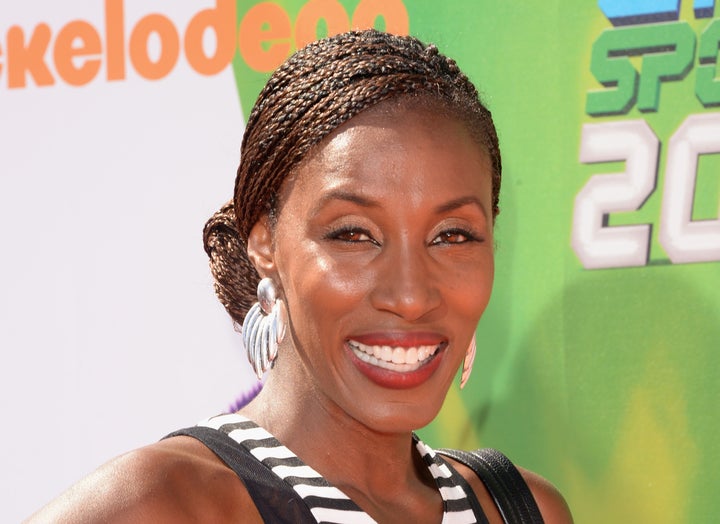 It's been the summer for women in sports, particularly for San Antonio Spurs assistant coach Becky Hammon, who is continuing to break down barriers for women in basketball.
And WNBA legend Lisa Leslie said Hammon's success, as well as the recent hiring of Nancy Lieberman as an assistant coach by the Sacramento Kings, is only serving to create more opportunities for ladies who hoop.
"The door is wide open," Leslie told The Huffington Post in a recent interview. "These women have the knowledge of the game that have played 15-20 years."
Lisa, who played 12 years in the WNBA before retiring in 2009, added that both Hammon and Lieberman show that whether someone is a man or a woman does not determine how they'll fare as a coach.
"I think more programs will be able to recognize that women are just as capable and it has nothing to do with gender when you're talking about pick and rolls and X's and O's and rotation of defense," she said. "It's still just basketball."
Leslie, part of the inaugural draft class of the WNBA after it was founded in 1996 and the first player to dunk in the league, will also be inducted into the Naismith Memorial Basketball Hall of Fame later this year. The four-time Olympic gold medalist emphasized that the success and inroads women make in sports only serves to impact other areas.
"I think all in all that sometimes women's sports it really helps to evoke change in our society, in the workplace and in other decision-making that some of the men have," she said.
However, when asked about her own role as a pioneer in the women's league, Leslie simply said it's a torch many generations of women have carried.
"I never look at what I've done and think, 'Oh, I've made the changes.' I just always felt like the torch was passed on to me from the likes of Ann Meyers and Nancy Lieberman and Cheryl Miller," Leslie said. "I had my time and my stage and I carried the torch as best I could and represented for women and I pass that on."
Leslie said she is optimistic about the future of the WNBA, which has seen increasing attendance and media coverage, as well as new television deals that Leslie added will help with revenue. She added that the next generation of players, citing Candace Parker, Diana Taurasi, Elena Dell Donne, Tamika Catchings and Skylar Diggins -- "I could go on and on," she said -- are keeping the game at a high level as well as serving to make changes off the court.
Whether she'll join Hammon on the NBA bench is yet to be seen. For Leslie, she said motherhood and her two children -- now 5 and 8 years old -- was her priority after she left the league.
"[Coaching is] something that I'm 100 percent capable of doing, without a doubt," Leslie said. "I just felt like at the time when I had these little kids, babies at the time, it would've been tough to balance all of that out. But I would never say, 'I would never be a coach,' or rule something like that out."
Leslie's role as a mother is obviously still her major focus as she partnered with Boston Market on its Log Out and Look Up initiative, which aims to encourage families to lose the devices at the dinner table and gather for a healthy meal.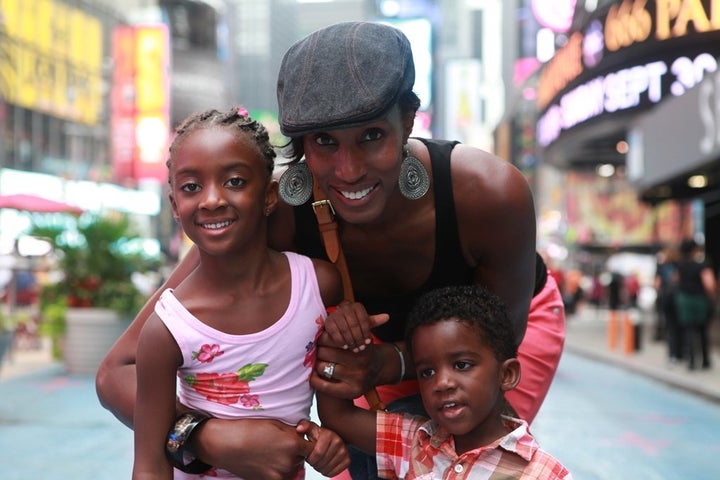 "[My kids] have little pads that they like to play, but [it's] also for me," Leslie said, adding that she plays games such as "I Spy" with her children when they sit down to eat.
She continued, "I have to put my phone away as well and stop answering texts and emails. So everyone's involved, not just the kids, but the adults as well."
Leslie knows a thing or two about balancing it all, noting that as a WNBA player she and her teammates were often traveling with their kids.
"[At] one time that I played, there were six moms on the team. We all had our children, and we all had help, or someone else to help us with our children, and we all traveled together -- our kids played in the corner together at the airport," said Leslie, who spent her entire career with the Los Angeles Sparks.
Also on her plate is her gig as one of the hosts for CBS's all-women sports talk show, "We Need to Talk." As women are gaining new ground on the court and on the field, Leslie says adding women to the conversation about sports remains another hurdle to overcome.
"Women have a perspective on sports just as much as we do on any other thing," Leslie said, "like childbearing and children, and not just a perspective, but a valid perspective."
Related
Popular in the Community