It was the summer of 2010 and Unique Harris had just moved to Washington, D.C., a five-minute drive from her mother, Valencia. Valencia describes her daughter as loving with a strong sense of faith and a sharp focus on both her two young boys and her education. But, as a single mom going back to school, money was tight and Unique could only afford an apartment in one of the roughest parts of town.
Valencia had begged her daughter to move in with her rather than an apartment in a bad neighborhood, but Unique's independence won out.
On October 9, 2010, Valencia spoke to her daughter for the last time. Unique's children and her niece were with her in the apartment, popping popcorn and getting ready for movie night. But, the next morning, the children woke up to find Unique gone. Her keys and cell phone were also missing; her purse and her much-needed glasses were left behind.
Police scoured her apartment, canvassed the neighborhood and polygraphed ex-boyfriends, but found no evidence of foul play. However, Valencia fiercely believes her daughter was abducted. In the years since Unique's disappearance, her mother is still searching. As she shares her story with Lisa Ling on an episode of "Our America," Valencia hangs flyer, plans prayer vigils and frequently returns to Unique's old apartment to play out the possibilities.
"You try to come up with that one little link to have some type of direction," she tells Ling in the above video, sitting outside Unique's old apartment complex.
A few days before Unique disappeared, Valencia says she witnessed a terrifying scene.
"She actually witnessed a murder back here," Valencia says. "She witnessed it. She called me just emotional about what was unfolding and when she told me that she was looking out of the window, my immediate response to her was, 'Get away from the window! Get away from the window!'"
Did Unique see something she shouldn't have? Did someone want her out of the way? Years later, there are still no answers. All Valencia knows is that her daughter is gone.
"I hate this place," she says of Unique's old apartment, sobbing. "It makes me sick every time I come here. Just makes me sick to my stomach. But I have to keep coming back because I want to find her. If you're not safe in your home, where are you safe?"
Related
Before You Go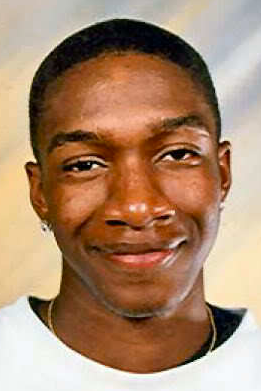 Missing People
Popular in the Community