On May 26, 1994, Lisa Marie Presley and Michael Jackson secretly wed in a small, private ceremony. Their subsequent divorce two years later, however, was much more public. On the anniversary of their wedding 22 years ago, we look back at Presley's 2010 interview with Oprah where she opened up about the ups and downs of being married to the late King of Pop.
Before things went sour, Presley said she and Jackson had "a normal marriage" and recalled having intimate chats with her husband at all hours of the night.
"Was he having trouble sleeping then?" Oprah asked.
"Yes," Presley said. "He was like a little gnome. I used to tell him he was like a gnome running around the room, because it was hard for me to sleep. A lot of times I couldn't sleep, either, if he wasn't sleeping … I'd just hear him piddling, and, you know, it was a bit endearing. I didn't mind it, but he did have a hard time sleeping, yes."
Though there was speculation that Presley was only with Jackson to further her career, Presley called that "absolute B.S." She said she much preferred her role as nurturer and caretaker to Jackson.
"I've never been comfortable being front and center, honestly," she explained. "Don't like attention on me. Loved being next to him and taking care of him. I was on such a high doing that ... that it was a very profound time in my life."
Along with those incredible highs, Presley said Jackson also gave her some of the lowest lows of her life. After less than two years as husband and wife, Presley filed for divorce.
Oprah: Why did the marriage end?
Presley: There was a very profound point in the marriage when he had to make a decision. Was it the drugs and the sort of vampires, or me? And he pushed me away.
Presley: Meaning people that are sort of spiders, vampires.
Oprah: Sycophants, sucking his blood?
Presley: Sycophants, yes.
Oprah: So you saw that all around him?
It wasn't the first time she saw someone she loved surrounding himself with the wrong people. Presley said her father, Elvis, was the same way. "The one thing that correlates with Michael and with my father on this subject is that they had the luxury of creating whatever reality around them they wanted to create," Presley said. "They could have the kinds of people who were going to go with their program or not go with their program. If they weren't, then they could be disposed of."
"Michael wasn't a bad person because that's how he functioned," Presley continued. "He didn't know any better … I took it very personally, though. I felt I was disposable. You know? And it was the same with my father. Sometimes I sit and I think there have been times when I've been angry at the people around him. 'Why didn't you stop him? Why didn't you say something?' Well, because if you did, you were out. It's very simple."
Oprah asked Presley if Jackson was the kind of person who wanted to be told what he wanted to hear, rather than the truth.
"When it's this unusual reality in an ivory tower and this God-like life – mixed with an addiction – that's when you get into trouble," Presley answered.
Support HuffPost
The Stakes Have Never Been Higher
Related
Before You Go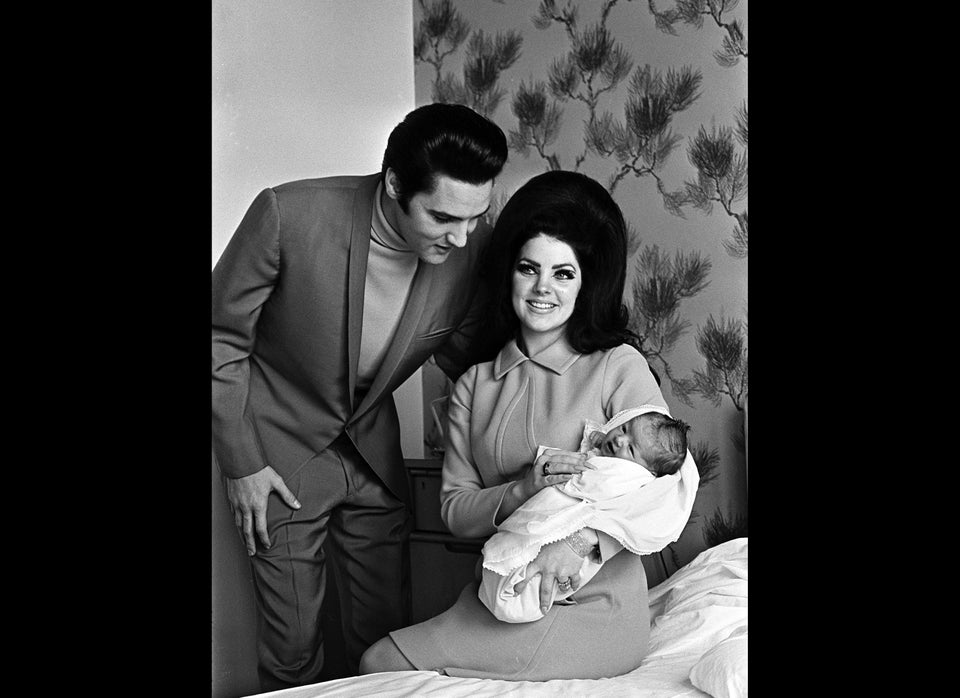 Lisa Marie Presley Style Evolution
Popular in the Community