Lisa Montgomery, the only woman on federal death row, was granted a last-minute stay of execution on Monday night, less than 24 hours before she was scheduled to be put to death.
U.S. Judge James Patrick Hanlon from Indiana blocked the execution to allow the court to conduct a hearing to determine whether Montgomery is competent to be executed.
Lawyers argue that Montgomery, who has been diagnosed with several mental disorders, is in a state of psychosis. She has reported having auditory hallucinations and religious delusions in recent days, her lawyers said in a court filing, and is unsure what is real and what is not. The Eighth Amendment prohibits executing an individual who cannot reach a rational understanding of the reason for his or her execution.
The court will set a date for an evidentiary hearing "in due course," Hanlon wrote. The government is appealing the stay.
Montgomery has been diagnosed with bipolar disorder with psychotic features and complex post-traumatic stress disorder. She was a victim of severe childhood abuse, including incest and sex trafficking by her own parents, as HuffPost has previously reported. Mental health experts who have evaluated Montgomery believe she developed an extreme dissociative disorder as a way of coping with the sexual and physical violence of her childhood.
She has been under constant psychiatric care since her 2004 arrest for the murder of Bobbie Jo Stinnett, who was pregnant. Montgomery strangled Stinnett and cut open her abdomen to remove the baby, which she pretended was her own child.
Fetal abduction, as the crime is called, occurs extremely rarely in the U.S. and is primarily perpetrated by women with documented mental health conditions.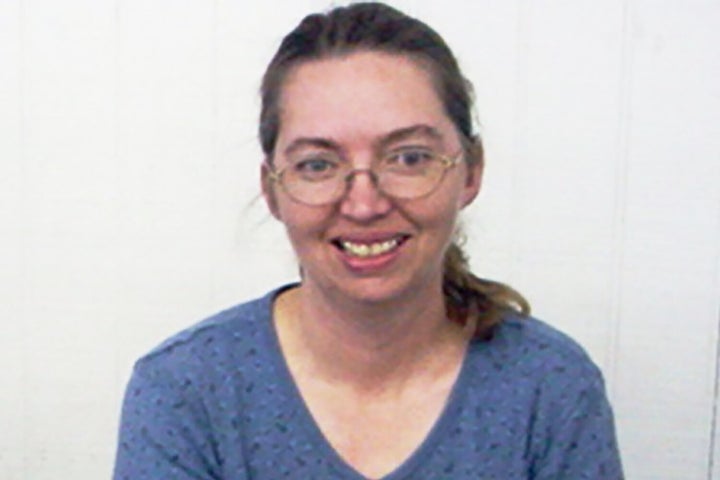 Kelley Henry, one of Montgomery's lawyers, applauded the stay.
"The emotions right now are just all over the place," she told HuffPost on Tuesday morning. "We're grateful to the judge for such a thoughtful opinion. Obviously he read our papers carefully."
But she stressed that the fight is not over: The government is attempting to have the stay lifted.
"They're gonna try and do it," Henry said.
Montgomery is already at the prison in Terre Haute, Indiana, where federal executions take place. She was scheduled to be put to death at 6 p.m. Tuesday.
The prison is still in execution day protocol mode, Henry said.
"We know that we're in for a pretty long day ahead of us," she said.
In a separate decision, the U.S. Court of Appeals for the District of Columbia Circuit issued a stay in Montgomery's case while it considers a claim related to the Justice Department's execution protocols.
The government has asked the Supreme Court to clear the path for Montgomery's execution on Tuesday. Acting Solicitor General Jeffrey B. Wall argued that "canceling the execution at the eleventh hour" would cause a "profound injury" to the public and to the victim's family, who have already traveled to Terre Haute to witness Montgomery's death.
Two other individuals on federal death row are scheduled to be executed this week if courts do not intervene.
President-elect Joe Biden has said he opposes the death penalty, but has not indicated if he will spare the lives of those on federal death row.
Popular in the Community