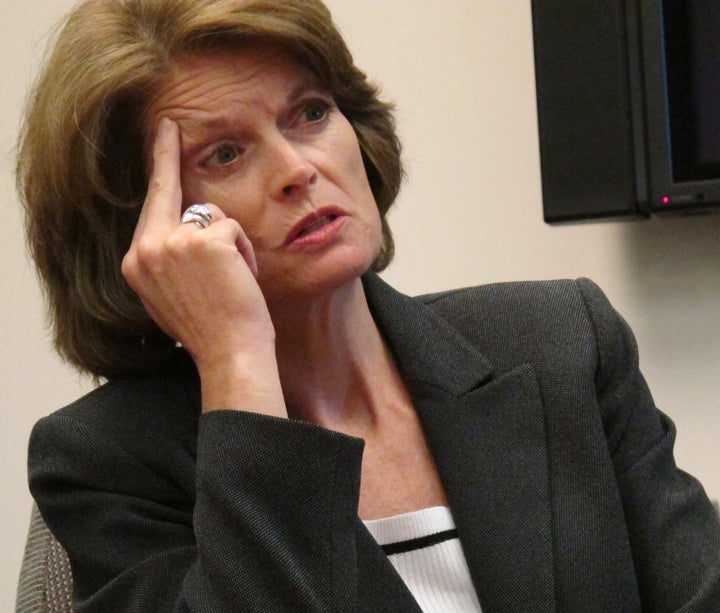 WASHINGTON -- Sen. Lisa Murkowski (R-Alaska) regrets voting for a controversial birth control amendment by Sen. Roy Blunt (R-Mo.) and wouldn't vote for it again if given the chance, she told the Anchorage Daily News this week.
"I have never had a vote I've taken where I have felt that I let down more people that believed in me," she said in a Sunday interview with the newspaper. Asked if she would vote for the amendment again if she could do it over, Murkowski said, "No."
Murkowski voted in lockstep with most of her party to try to pass Blunt's amendment to a Senate transportation bill; the measure would have allowed any employer to refuse to cover contraception or any other health service by citing moral reasons. The amendment went down in a 51-48 vote, but only after weeks of both parties ratcheting up the debate over protecting women's access to contraception versus preserving religious liberty. Sen. Olympia Snowe (R-Maine) was the only Republican who voted against it.
The Anchorage Daily News column says Murkowski returned to Alaska after the amendment failed and kept running into female voters unhappy with her over her vote. Murkowski told them she had voted for the amendment because she wanted to send a message that the health care law needed stronger protections for religious conscience. But public debate on the measure had changed, she said, and what was supposed to be a "messaging amendment" on religious freedom, an issue Republicans were hoping to champion, ended up becoming a vote on contraception rights.
In the end, Senate Majority Leader Harry Reid (D-Nev.) saw Republicans' plan backfiring and pushed for a vote on the amendment to score Democrats a political win.
Murkowski conceded that Republicans lost that battle. "The wind had shifted, and Republicans didn't have enough sense to get off of it," she told the newspaper.
Popular in the Community