WASHINGTON -- Sen. Lisa Murkowski (R-Alaska) said Wednesday that her views on gay marriage are "evolving," but stopped short of endorsing it.
"The term 'evolving view' has been perhaps overused, but I think it is an appropriate term for me to use," she said, following an address at the Chugiak-Eagle River Chamber of Commerce, according to the Chugiak-Eagle River Star.
Murkowski elaborated on her stance to Alaska Public Radio. "I think you are seeing a change in attitude, change in tolerance, I guess, and an acceptance that what marriage should truly be about is a lasting, loving, committed relationship with respect to the individual," she said. Her comments came on the same day as the Supreme Court heard arguments challenging the constitutionality of the Defense of Marriage Act.
Murkowski's openness toward same-sex marriage is unusual among members of her caucus, save for Sen. Rob Portman (R-Ohio), who recently expressed his support after his son came out as gay. But most Senate Republicans remain opposed. When Sen. Saxby Chambliss (R-Ga.), for instance, was recently asked about his position, he responded by saying, "I'm not gay, so I'm not going to marry one."
Murkowski's statement is similar to one previously made by President Barack Obama, who repeatedly said his views on same-sex marriage were "evolving" before he came out in favor in May 2012.
"It may be that Alaska will come to revisit its position on gay marriage, and as a policy maker I am certainly reviewing that very closely," Murkowski said.
Murkowski spokesman Matthew Felling confirmed to The Huffington Post that she does not currently support same-sex marriage but is reviewing the subject.
CORRECTION: This article previously stated that Murkowski made her remarks during an address to the Chugiak-Eagle River Chamber of Commerce. Her comments came shortly after the address.
Before You Go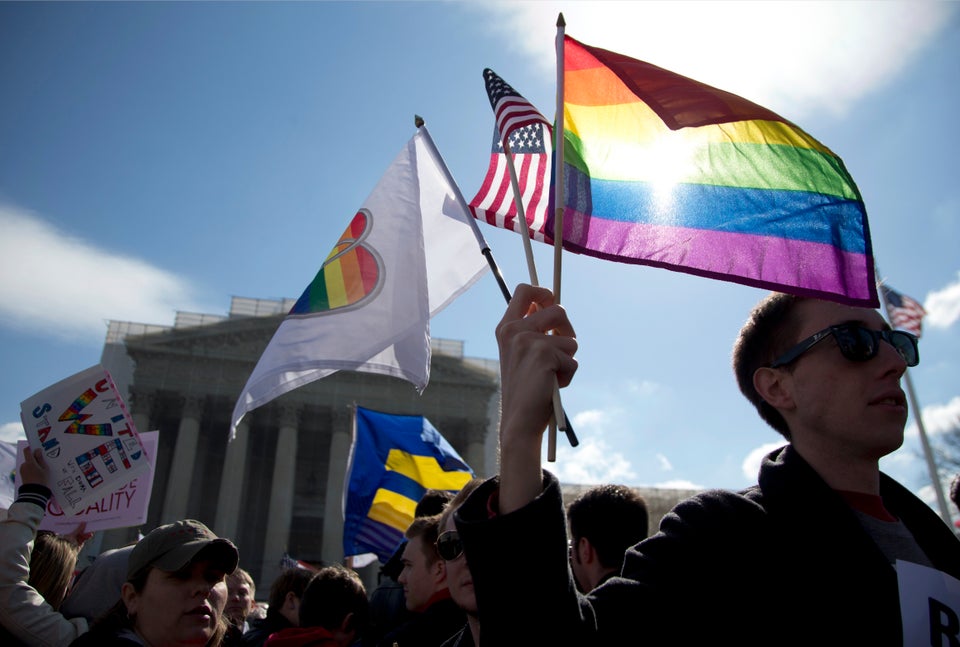 Supreme Court Proposition 8 Case
Popular in the Community