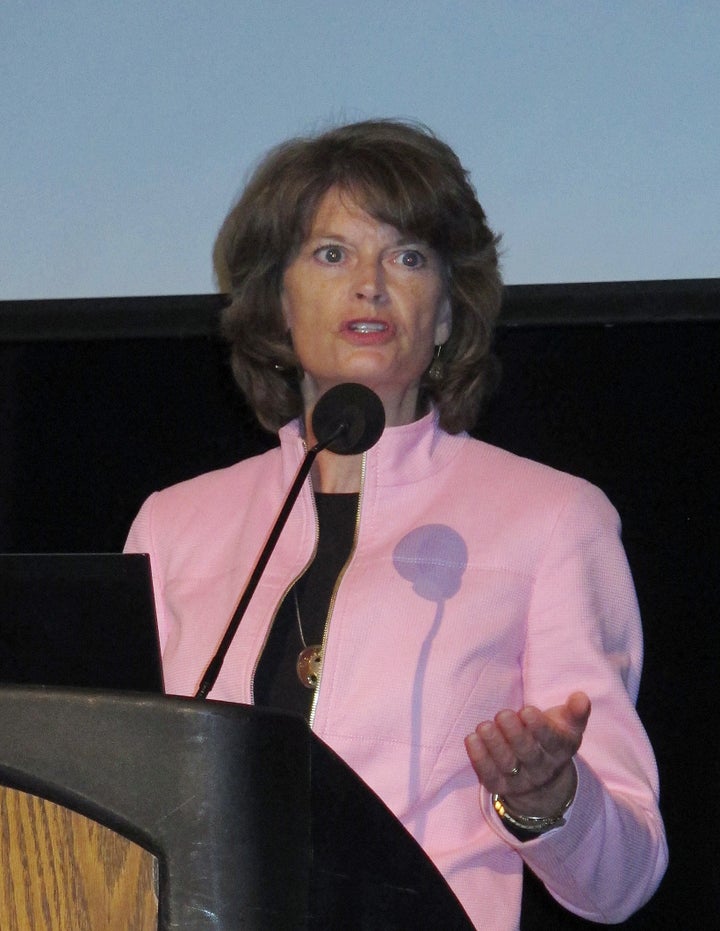 Sen. Lisa Murkowski (R-Alaska) faced a tough crowd at the Alaska Republican Party Convention on Friday, where she was heckled onstage by a group including Ron Paul supporters.
Murkowski was introducing guest speaker Sen. John Barrasso (R-Wyoming), when a woman yelled, "Republicans rise!" and began addressing Murkowski.
Barrasso was also interrupted several times. A man screamed, "She's weak!" after Barrasso praised Murkowski, and a group booed and began chanting "Ron Paul" after Barrasso announced his support for Mitt Romney.
Watch the video, from YouTube user OccupyFromTheNorth:
Murkowski told the Alaska Dispatch that she didn't believe Ron Paul's organization had planned the protest, saying, "I didn't understand them to be an organization that acts in a manner like that."
Paul organizer Evan Cutler apologized for the incident the next day, calling it "completely inappropriate," the Dispatch reported.
10 more election stories from beyond the presidential field:
Heather Wilson's First TV Ad Will Air Tuesday, Doesn't Mention Work In Congress [New Mexico Telegram]
Law School Directories Listed Elizabeth Warren As Minority [Boston Globe]
Oregon Republican Party Supports Write-In Candidates [The Oregonian]
David Dewhurst's Budget A Double-Edged Sword In Texas Senate Campaign [Houston Chronicle]
Popular in the Community