WASHINGTON, Jan 7 (Reuters) - The top Republican on the Senate Energy Committee on Tuesday urged a review of a decades-old U.S. ban on exporting crude oil, saying it will continue to disrupt supply and decelerate U.S. production rather than keep domestic gasoline prices stable.
Alaska's Lisa Murkowski unveiled a report aimed at triggering debate among lawmakers over whether the United States should ease restrictions on crude oil exports as it reaches record levels of production.
"To the extent that the crude oil export ban contributes to supply disruptions and decelerating oil production (which affects employment), then the American consumer will suffer the consequences," Murkowski said.
While crude oil products such as gasoline and diesel can be exported from the United States, the Mineral Leasing Act of 1920 and the Outer Continental Shelf Leasing Act require a presidential waiver for the sale of most unrefined crude oil abroad, effectively banning exports.
She said the administration should be able to use its authority to lift the existing ban on crude oil because the glut of light sweet crude oil being produced may not be able to be refined economically, and could qualify for a waiver.
She added that if the White House disagrees and chooses to maintain the ban, "then the Senate should update the law to reflect 21st-century conditions."
The issue of whether the United States should export crude oil is shaping up to be one of the biggest energy issues of 2014.
Recent editorials in the Washington Post and Wall Street Journal have called for an end to the ban. U.S. Energy Secretary Ernest Moniz raised eyebrows last month when he said this and other antiquated energy policies should be revisited.
Murkowski does not yet have plans to introduce legislation to lift the ban or to hold specific hearings on it but wants to win over other senators with facts, spokesman Robert Dillon said.
Murkowski's Democratic counterpart on the Senate Energy Committee, Ron Wyden, is due to leave his post to take over the reins of the Senate Finance Committee.
Louisiana Democrat Mary Landrieu, a backer of the energy industry, is expected to take Wyden's place and could be more receptive to discussions on boosting exports.
Murkowski, in her report, also urged that the United States drop its ban of financing coal projects overseas since coal trade with foreign partners "remains a bright spot" for the beleaguered coal industry.
As part of a climate action plan announced in June, President Barack Obama said the United States would stop financing fossil fuel projects overseas in a bid to lower global greenhouse gas emissions. (Reporting by Valerie Volcovici, editing by Ros Krasny and Chizu Nomiyama)

Before You Go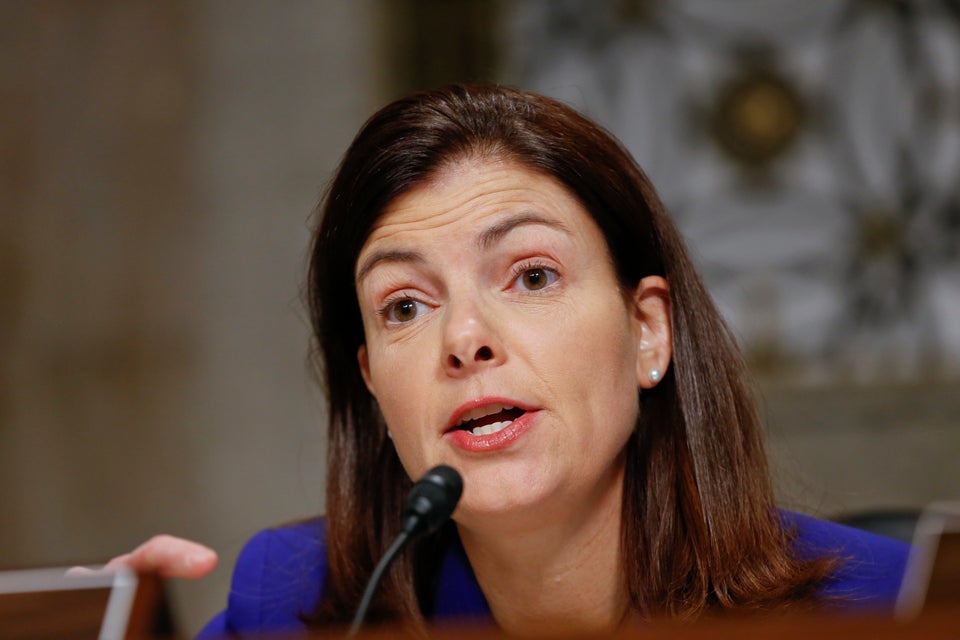 GOP Women In Congress
Popular in the Community