Sen. Lisa Murkowski (R-Alaska) has been impressed with the cold weather survival skills of her female colleagues in the Senate this week. The men, not so much.
Murkowski was one of the few lawmakers on Capitol Hill Tuesday, and she noted on the Senate floor that it was pretty much only women joining her.
"As we convene this morning, you look around the chamber, the presiding officer is female. All of our parliamentarians are female. Our floor managers are female. All of our pages are female," said Murkowski, who is obviously used to dealing with snow.
"Something is genuinely different, and I think it's genuinely fabulous," she added. "So perhaps it just speaks to the hardiness of women that put on your boots and put your hat on and get out, slog through the mess that is out there."
Murkowski has had no problem snow-shaming her colleagues in the past either.* When the federal government shut down last March in anticipation of snow, Murkowski put up a video on Facebook showing all the empty halls in the Senate building.
On the Senate floor Tuesday, Murkowski noted she spent much of her weekend shoveling and was ready to "be back at work where it's a little less rigorous."
*The author of this post grew up near Buffalo and has done her fair share of snowsplaining.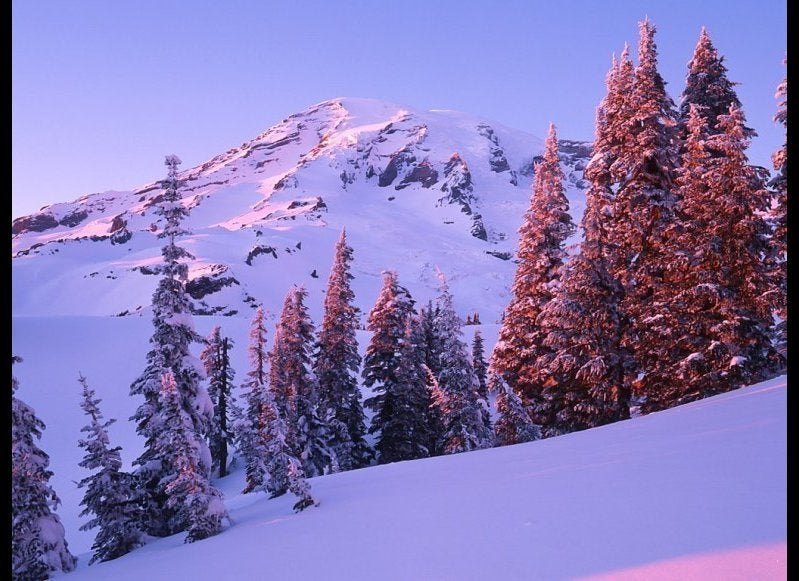 10 of the Snowiest Places in the World
Popular in the Community