As the government shutdown dragged on, Sen. Lisa Murkowski (R-Alaska) was one of the senators who attempted to work across the aisle to find a solution out of the impasse. And the recognition that something needed to be done, Murkowski said in a recent interview, came out of personal interactions with affected workers.
"I have listened very carefully to the impact this shutdown has had on the people I work for," Murkowski said during an interview with the Juneau Empire on Wednesday. "The ripple effect of this has enormous consequences."
From the Juneau Empire's report:
After all, she walks to work every day in Washington, D.C., so she spoke with security guards daily who's [sic] expenses hadn't stopped when their paychecks did, and she lives next door to a couple who both work for the federal government and were facing the same challenges.

Every night when she came home, Murkowski said the couple would check to see if the senator was smiling -- to see if, maybe, there was an end in sight.

"We were all losing -- the country was losing," Murkowski, R-Alaska, said during an interview at the Empire's office on Wednesday. "This was very personal from where I was sitting."
On Wednesday, the senator met with Alaskans affected by the shutdown, such as those with the National Oceanic and Atmospheric Administration and the U.S. Forest Service. She went to lunch at local Juneau restaurant Seong's Sushi and Chinese knowing that it, too, had suffered.
"This is moose season. This is hunting season. This is when Alaskans are filling up their freezer for a long winter. In so many of our communities there is no Costco; there is no Safeway; there is no grocery store," said Murkowski earlier this month, according to the Hill. "Our hunting areas are the grocery store."
Although the shutdown is over, Murkowski knows that it could have hurt Alaskans still further had it dragged on. She told the Juneau Empire that she's going to make it a priority to prevent shutdowns from occurring in the future.
"Is there a way we can say, 'That's not an option on the table,'" Murkowski said, "because I don't think that was a responsible way to proceed."
Before You Go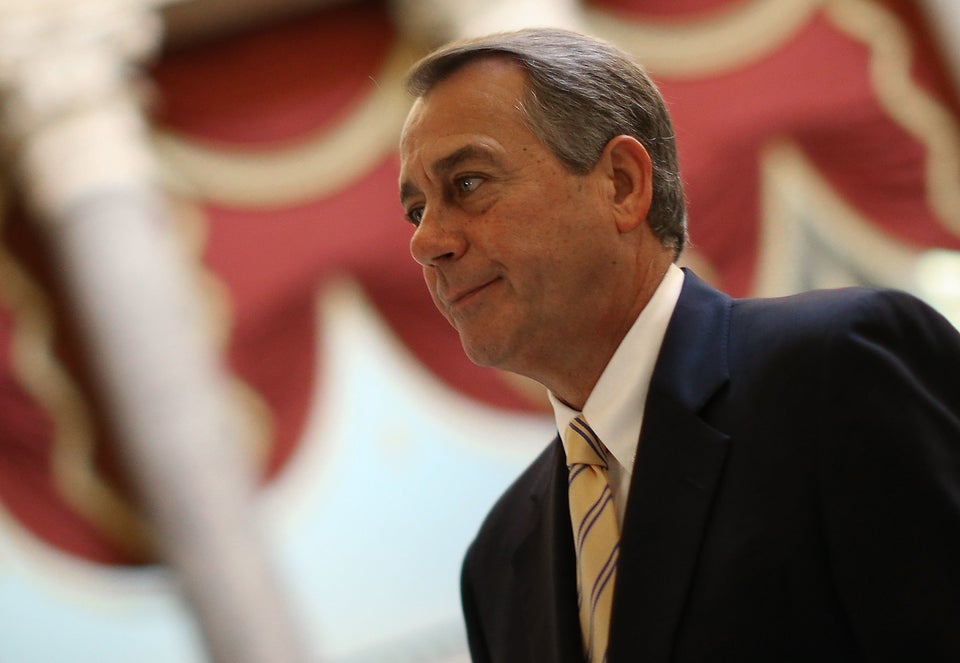 John Boehner's Shutdown Showdown Stares
Popular in the Community