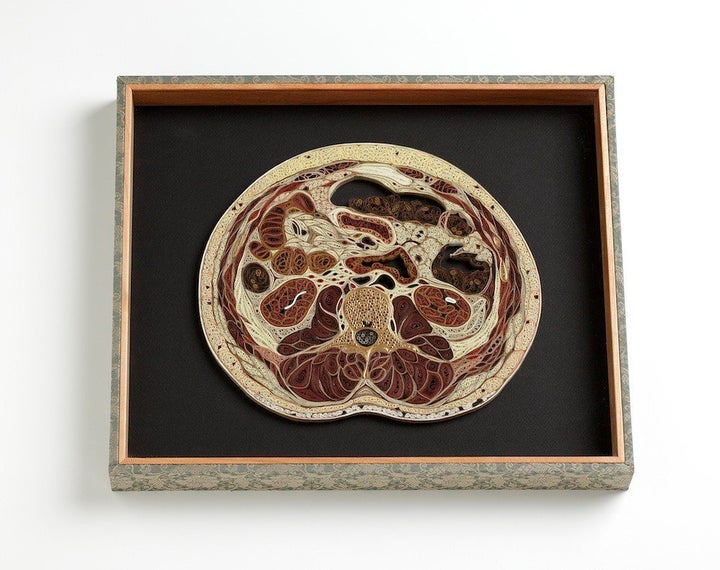 Call it the intersection between anatomy and art.
A series of paper sculptures by Lisa Nilsson, an artist based in North Adams, Mass., was inspired by the Visible Human Project--a 1994 NIH initiative in which the body of a convicted murderer was frozen and then cut into nearly, 2,000 cross-sectional slices which were then digitized and put online. The idea behind the project was to create a highly detailed "virtual cadaver" to facilitate scientific inquiry.
To an untrained eye, the images look a bit like cuts of meat. But to Nilsson, the images are exquisite.
"It just has lots of visual impact," she told The Huffington Post. "The shapes and colors are just beautiful."
So she decided to recreate the images via a process known as quilling, in which rolled-up pieces of paper are placed side by side to form a colorful design.

Nilsson said she had created about 10 of the pieces--each one taking several weeks. All have been sold, she said, at prices ranging from $4,000 to $7,000.
Wealthy and want one for yourself? Don't worry--she's working on more.
GALLERY: Cross-Sectional Art And The Cadaver Photos That Inspired Them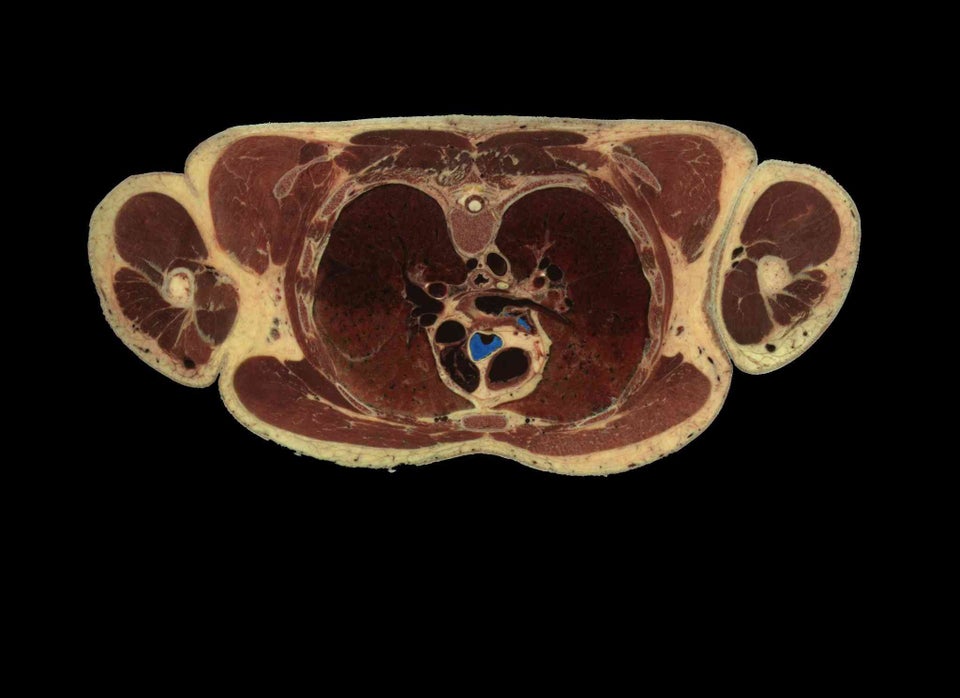 Anatomy & Art
Related
Popular in the Community