Women Win When They Choose Their Own Path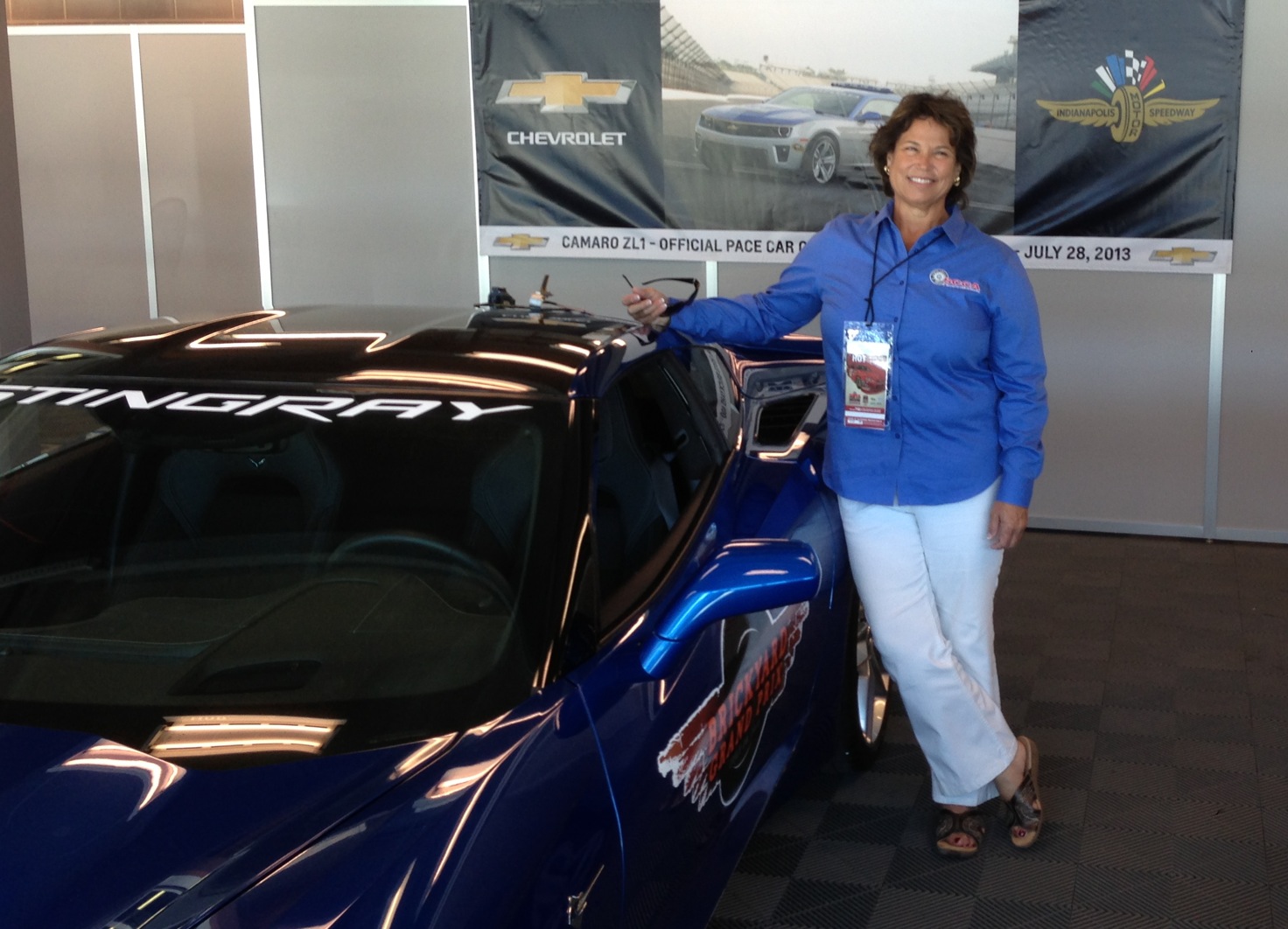 "I could have been a stay-at-home mom. But really, think about it. Join the PTA versus drive the tow truck and race trailer to Monterey, California to compete in a Valvoline ProVee? No contest," says Lisa Noble, a 58-year-old race car driver from Kansas.
Noble considers herself to be a rogue woman in the man's world of sports car racing. She fell in love with racing during her teens. "At the age 14 I was asked to go to a race," Noble remembers. "It was the Lake Garnett Grand Prix. I literally walked through the gate, stopped and said out loud, 'This is what I want to do the rest of my life.'"
She wasn't thwarted by the very real challenge of walking into a sport dominated by men although she admits she has had to make adjustments. "It truly took decades for me to be accepted on the track and as a subject matter expert in the race shop and boardroom," she says. "I've had men who, after beating them in a race, refused to shake my hand. For years, I didn't put my name on the side of my race car as it seemed to be waving a red flag in front of a bull in many instances on track. So I served the time paying my dues, both on track and off."
Noble began racing in 1978 when there were less than a handful of female women racers. After breaking her shoulder during a crash a few years after her introduction to the raceway, she had to give racing a break.
By the time she reentered racing in 1992, Noble believed she was racing in the shadow of her late husband's success. For most of her racing career she worked with her late husband Bill to build one of the premier formula car engine businesses, Engine by Noble.
"There was a time when most every call I took was from guys who would prefer to talk to my husband about a car's mechanics," she says. "What they didn't realize was that we were a team working together on all aspects of the business from day-to-day operations, to developing new products, to working as crew chief for a six-car team. Again after decades, I was able to establish a reputation of skill and knowledge that the racing community couldn't deny."
After her husband's passing she decided to continue the race engine shop for several reasons, one being a desire to keep his name in the spotlight and to prove that she could do it herself.
After nearly a decade of honing her skills, in 2000 she won the Sports Car Club of America (SCCA's) Kimberly Cup award for the most improved driver in the club. All of her fear dissolved and she quickly became a driver to beat, setting many track records and was regarded as a highly respected on-track competitor racing in the toughest events in the country. "Now, many of those guys who wouldn't acknowledge my presence are some of my best fair-fought competition," Noble says.
Although she has never thought of herself as a "woman race car driver", Noble admits it has been a part of her racing dynamic. "I'm no Danica Patrick, but I do believe that if not for me, and the very small handful of women paving the way before me, that Danica might not have been possible," she says.
As Noble ends a six-year stint on SCCA's Board of Directors as Chairman of the Board, she easily reflects on what a fast and exciting ride she has had while in the drivers seat. Her love of racing led her to meet her husband, and helped her to develop a strong social structure which infused itself in the way she raises her child.
"My daughter Jaime has also been incredibly supportive," Noble says. "She was raised at the racetrack. I took her to her first race at nine days old over a Fourth of July weekend when the temperature was over 100 degrees. She was a trooper then and continued to be one as she became the team crew chief in charge of four and five car teams' service schedules, car service and set-up at the track years later."
During one particularly nerve wrecking race day Noble had qualified 3rd for the National Championship Runoffs race, her best result to date. She was on the grid, strapped in and ready to go when the officials gave the 'one minute start your engine' order. Her daughter Jaime leaned down into the cockpit and said, "Rip their heart out Ma."
"I know that sounds kind of cold blooded, but it shows her support and recognition of what was important to me," Noble remembers fondly.
Noble has a favorite saying, "Opportunity dances with those already on the dance floor." She has been dancing the Cha Cha with the big boys on the race way and in the boardroom of the Sports Car Club of America. "Participating at different levels in the Sports Car Club of America (SCCA) has been my life, and has opened up opportunities for me to make that statement a reality. I have purposefully made myself available and taken advantage of those opportunities, which has lead me to my executive position in this 70-year-old, 65,000 member organization," Noble says.
The SCCA 50th National Championship Runoffs are Sept 16-22nd at the Road of America track in Plymouth, Wisconsin. Noble will be participating in the races, more than 3 decades after her first race.
"We have a responsibility to set the bar high for others, not just women," Noble encourages. "We must strengthen and enable them to meet that bar. Once they have, we go back, do the work it takes to raise the stakes and do it all over again. For me, making that challenge a life style is integral to being successful."
To read more about women who choose their own path and are winning in life because of their brave decisions browse through The Winner's Circle on MySavvySisters.Com.
PHOTO GALLERY
Post 50s Declare Their Independence
REAL LIFE. REAL NEWS. REAL VOICES.
Help us tell more of the stories that matter from voices that too often remain unheard.