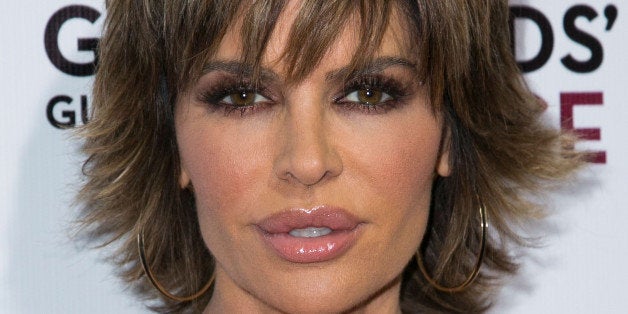 A few weeks ago, Lisa Rinna said a 2012 commercial she appeared in for Depends was the highest paid gig she ever had:
I got paid more money to do that than I got paid to do anything in my whole life. I was just winking to the bank. To stay relevant, I've had to re-invent myself over and over again. I like to do things people have no idea I can do. You can either sit and do nothing or you can be proactive and do a lot of things. I'll do anything to make a buck. I don't say no very much.
Lisa Rinna is now on "The Real Housewives of Beverly Hills." She's a refreshing addition, especially after the really desperate women who've come through the show. Not to say Lisa Rinna isn't desperate -- she is, but she admits this. She explains that she's a fixture in Hollywood because she's been able to survive.
There's a fine line here, of course. Tori Spelling on the other hand, creates a world of desperation in her version of Exploitation TV (Exploit-Tor-ation, as she might say). But unlike Lisa Rinna, Tori Spelling can't see her show is beyond desperation. It's damaging. (In one episode, she brings home a dying baby pig to deflect talking to her husband.)
By bringing a seasoned TV actress like Lisa Rinna on "The Real Housewives of Beverly Hills," Bravo might as well tell us, "We've given up on real people. They don't cooperate with our producers so we've decided to hire actresses... to pretend to be real." What I find most odd is while Lisa Rinna is talking to the camera about her real-life attempt to stay noticed is that Lisa Kudrow's series "The Comeback," is mirroring the same dynamic.
In "The Comeback," Lisa Kudrow plays Valerie Cherish, an aging actress who will take any part, including a part in a fake HBO series written by misogynist mouth piece, Pauly G. Pauly G used to be Valerie's writer on her hit show in the '90s -- and despised her. Pauly G writes a show called "Seeing Red" (it's a show within a show within a show); there's a role of an obnoxious irrelevant actress that he wrote after his experience with Valerie.
The joke here, or the awkward part, is that HBO offers Valerie the role of playing herself. (Or at least Pauly's more obnoxious, fantasy version of herself.) In one episode, Pauly writes a scene where Val is supposed to give a blow job to the head writer. That head writer is played by Seth Rogen, who sees how uncomfortable this is for Valerie -- Valerie doesn't do sex scenes, even fake sex scenes! But more, she doesn't want the audience to think that this -- this oral sex -- is something that happened between her and Pauly G during their '90s sitcom.
Val doesn't have to agree to this part, but like Lisa Rinna, she sees it as an opportunity. And the opportunity prevails above everything else. Writes Molly Lambert:
[Pauly G, the head writer doesn't] really understand the nobility in Valerie's refusal to be overlooked, her insistence on taking whatever she can get and always doing so with a smile. Valerie always flashes her toothpaste grin in awkward situations, and it only ever serves to make things feel more uncomfortable. That's what gives the show its deeply unsettling punch. You can never truly relax watching "The Comeback," knowing what new discomfort might be lurking around the corner. It's like a horror movie in which the only things getting killed are dreams.
That "discomfort" that Molly Lambert talks about might as well be written about Lisa Rinna in wearing Depends. For a recap: Lisa Rinna admits to wearing Depends during a fake live carpet event (they say it's for charity, but it's totally a set up). Harry Hamlin, her husband, runs his finger down her tight dress and says something to the effect of "I can't even believe you have these on." They're both in on it. She looks hot. She's got Harry Hamlin. What's to worry?
But in Lisa Rinna's world where everything has to be relevant all the time -- where she has to be relevant all the time (her words, not mine), I can't imagine how difficult that must have been for her, despite the paycheck. We're talking about Depends. We're talking about the ugly, unspeakable side effects of aging.
This idea of the woman being difficult, or women being treated unfairly or being humiliated in Hollywood is nothing new, as Harry Waskberg writes in Splitsider. Valerie Cherish is the anti-hero, our favorite kind of protagonist. She's perfect and awful all at once -- a lot like Lisa Rinna. As nice as she might be, she's not well-respected. She's not really an actress. She's not really about the craft. She's a personality. And she's been a "personality" for a long time. She joined the "Real Housewives of Beverly Hills" because she'll do anything to stay relevant.
But with her ability to show us a vulnerable side, she gives us a real look at how women are treated in Hollywood and the real challenge it is to survive in a culture that would rather throw you out. Neither Lisa Rinna or Valerie Cherish allows that to happen.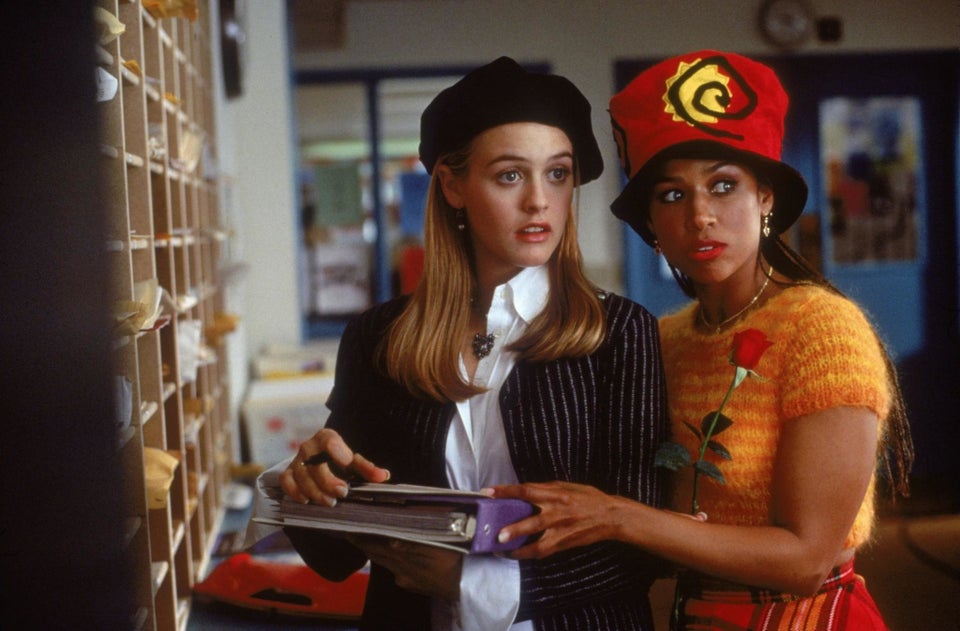 Best Female Duos In Movies
Popular in the Community