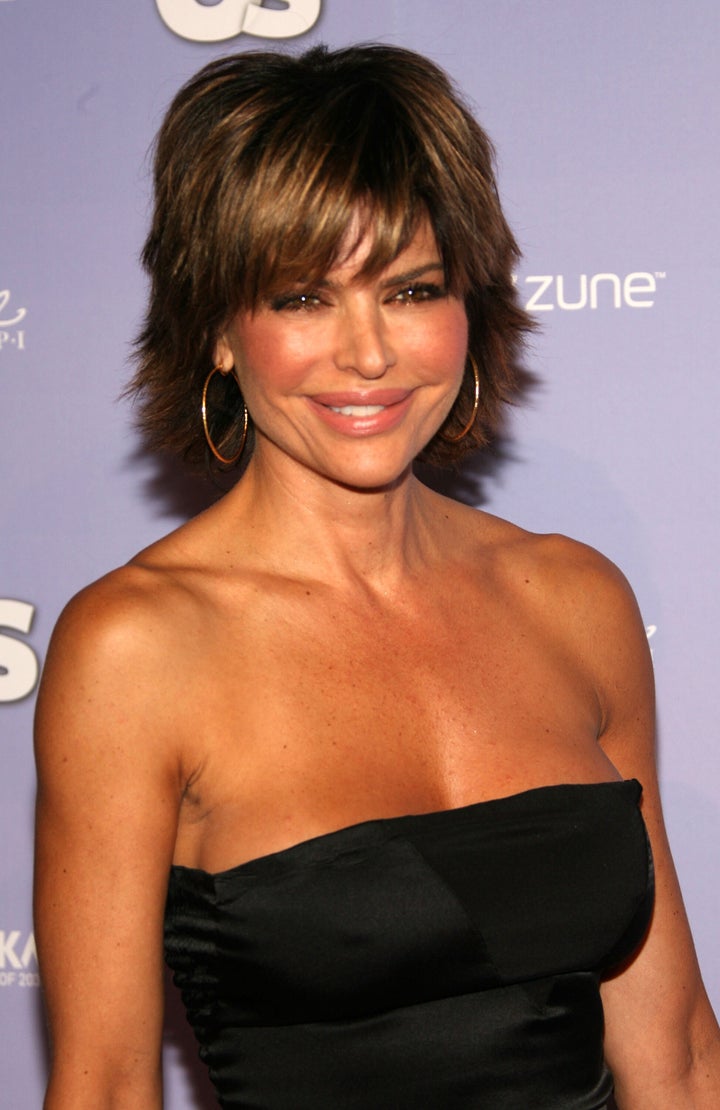 Lisa Rinna got specific on what she overdid on her face in an interview with momlogic.com. Talking to momlogic to promote her upcoming reality show and her Golden Globes, Rinna said despite a love of Botox, she regrets overfilling her cheeks and that she still enjoys sex with husband Harry Hamlin.

Is there any plastic surgery you regret?
Lisa Rinna: My cheeks. I had Juvederm put in my cheeks. That's what I overdid -- big time. I tried it because my girlfriends did it. I thought: I'll do it! I saw a photo and I was like, "Oh Jesus. That's no good. That's NOT good." What I learned is that I don't really need it. You get older and insecure and you think you need it and you don't. I learned less is more. Keep your skin good. But, I still like Botox. It's great! It doesn't change the shape of my face. When you change your face, you don't look like yourself. Looking fresher is one thing. I look like a freak! I always said I wouldn't change my face, but I did it. I can't not be honest about it. I'd look like a fool. It's so obvious. I don't believe in lying. I used to feel like it was nobody's business. But when this happened, I realized I couldn't hide it.

What's the secret to keeping your marriage hot?
Lisa Rinna: You gotta be willing and you gotta be game. You've got to be able to continue [your sex life] when you are married with kids. You may say, "I'm tired and I've been with the kids all day," but you've got to get creative. You have to figure out how to keep your man happy. We try to go away every couple of months -- get a hotel. Sex is the first thing that goes. I try to make him happy. I don't always want to and other times I really want to. It's fun if you allow yourself to let go.
Related
Popular in the Community