"Real Housewives of Beverly Hills" couple Lisa Vanderpump and Ken Todd have been named in a fraud lawsuit over a business deal gone wrong.
Carrillo and Gruver claim the couple "unfairly snatched the West Hollywood venue" where they intended to open a gay sports bar called Bar Varsity.
The plaintiffs say they developed plans and entered into a deal with Elie Samaha, who owned the property at 8948 Santa Monica Blvd. Samaha allegedly agreed to put down a $500,000 investment but never followed through. Because of this, other investors backed out, the document states. They supposedly tried to contact Samaha to no avail.
Then, in February, the two noticed a sign at the West Hollywood locale for P.U.M.P. Lounge, according to the filing. They came to find out the Vanderpumps had leased the venue to open another California hotspot.
Carrillo and Gruver allege the Vanderpumps interfered with contractual and prospective economic relations because they knew there was already deal in place but "intended to disrupt the performance of the Agreement" anyway. The plaintiffs are suing for damages in excess of $4 million and seeking a temporary restraining order and preliminary injunction to stop the development of P.U.M.P. Lounge.
The 52-year-old former "Dancing With the Stars" contestant and her husband are outraged by the claims.
Related
Before You Go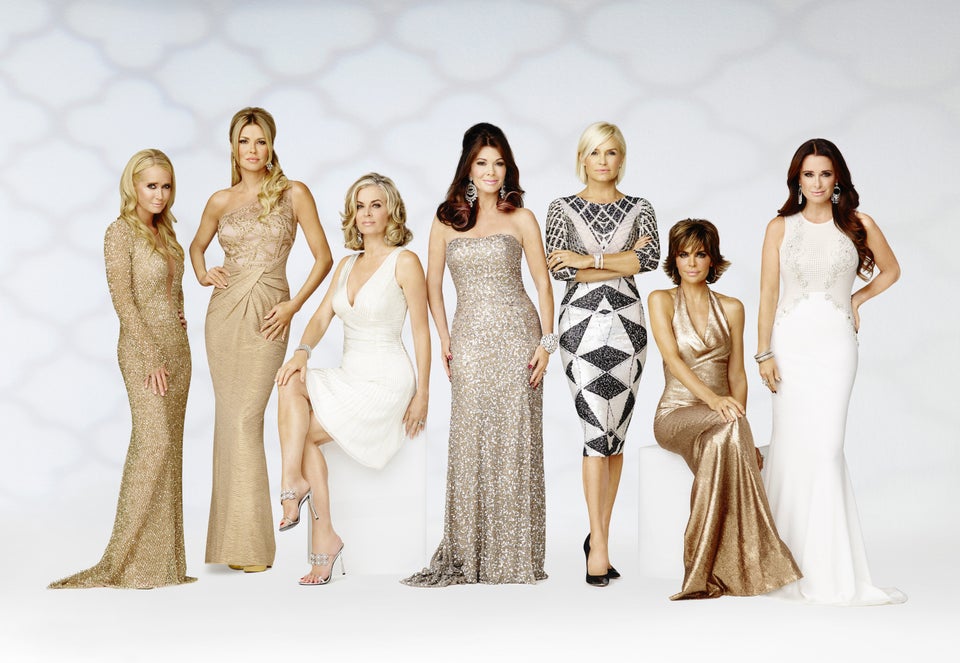 Real Housewives of Beverly Hills
Popular in the Community