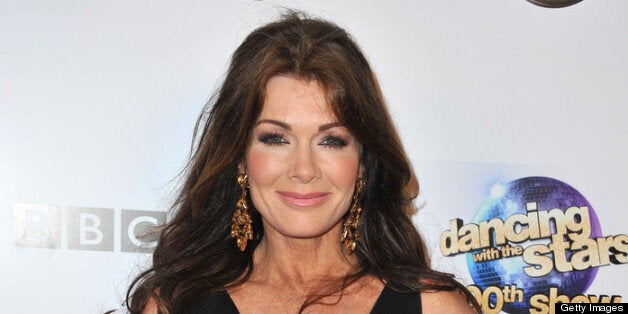 These days, our knowledge of celebrities too often originates with paparazzi images and snarky quotes by anonymous "insiders." After a while, it's easy to forget that stars are real people. That's why HuffPost Celebrity decided to launch its all-new #nofilter quick-fire question-and-answer series. Because how well do you know someone until they've shared their guiltiest pleasures?
But what is she looking to do next? The reality star chatted with HuffPost Celebrity about her surprising new career goal ... and you'll have to read it to believe it! (Hint: She wants to get some tips from Kim Kardashian).
What's your guiltiest pleasure? Making out with Gigi and chocolate.
What's the dumbest thing you've read about yourself? That I did a sex tape. Ken [her husband] was really excited. [laughs] There's still time though I might do one … but no, I haven't done one.
When's the last time you cried? I had emotional moments on "Dancing With the Stars." Yes, I had a bit of a low time after that one episode, I felt just overwhelmed and exhausted. But I'm not really a crier. I don't fall apart too often.
If you found Donald Trump's wallet on the street, would you send it back to him? No, I think I'd take it to my hairdresser's and have it be of use.
What movie could you watch over and over? I guess my sex tape, if I did it … Maybe "Steel Magnolias." I've seen that movie like seven times. No, I'll tell you a great movie "Unfaithful," have you ever seen that? A friend of mine directed that, that was pretty good.
What's the silliest thing you've ever lied about? I don't really lie about anything, I have to be honest. I like to live with the truth. But maybe if I've tried to get out of something, I've told one little lie, or if I don't want to hurt somebody's feelings. But no, I don't even lie about my age. I don't really lie about anything. My memory is not good enough to lie about something. I have a hard time keeping a story straight when I tell the truth because when you start lying you have to remember what you said, and I'm not very good at that.
What shows are always on your DVR? I never ever record anything, is that terrible? I don't watch any television, hardly ever because I'm so busy. I always obviously watch my shows because I blog about it and talk about it, but no, I can watch the news in the morning and that's it. But I did catch an episode of "Revenge," which I thought was unbelievable.
What's your favorite recipe? A hearty veggie frittata, which I make using "I Can't Believe It's Not Butter." See recipe here.
What's one thing from your childhood wardrobe that you wish you could wear now? I don't think my mother dressed me the way I would have dressed my daughter. I dressed my daughter in everything that was pink and fluffy. But I suppose I had some fabulous pink bell bottoms that I could fit into… yeah, maybe. They were pretty exceptional.
What's on your nightstand? All the weird things are locked away ... I don't have those on my nightstand because I have live-in people. I have a crystal decanter with water, a couple of photographs and my iPad is normally there because I take it to bed.
What would people be surprised to know you've never done? I've never been given a ticket by a police man. But then I did get my photograph taken crossing the red light a couple of weeks ago when I went too late and they sent me things. But I don't like that because I'm saying it wasn't me, although it looks rather like me. [laughs] That is unconstitutional, that's what my lawyer says. That would be something I'd lie about as well. I don't like that.
If you could ask Kim Kardashian any question, what would it be? Why on earth would she do that sex tape? I want to do one, so she should give me the name of the producer she used for her sex tape. [laughs]
Who's your ideal drinking buddy, living or dead? It would have to be Winston Churchill. I love his quotes, like when she [Bessie Braddock] said 'You're drunk,' and he said, 'Yeah, but you're ugly.' But all those kinds of things, I thought he was brilliant. I think he liked a good drink as well, but he said the funniest things.
What's your biggest pet peeve? I hate people being late because they're basically saying, "they're not as important as me," so I always try to be on time. I don't like things dirty, I love everything perfectly clean. I kind of strive for perfection, so I like my house to be perfect and I hate it when things are all over the place. But I need a sanctuary at home so I can fight the world on the outside.
What's your biggest weakness? Chocolate. English chocolate. But I think shoes and handbags are a close second. And dogs, I'm so passionate about dogs. I would have a hundred of them. I have four dogs, but I'm going to get another one as well. I'm dog-obsessed.
Whose signature would you hang on your wall? I think Ralph Lauren. I think he is incredible … his style, his design. The way he kind of encompasses every kind of aspect of style and design, you know so many designers they just have a look that you think, 'Oh, that's Calvin Klein.' Lauren, I just think, is a genius. So yeah, I find him really attractive as well. So you cant print that, maybe he'll see it!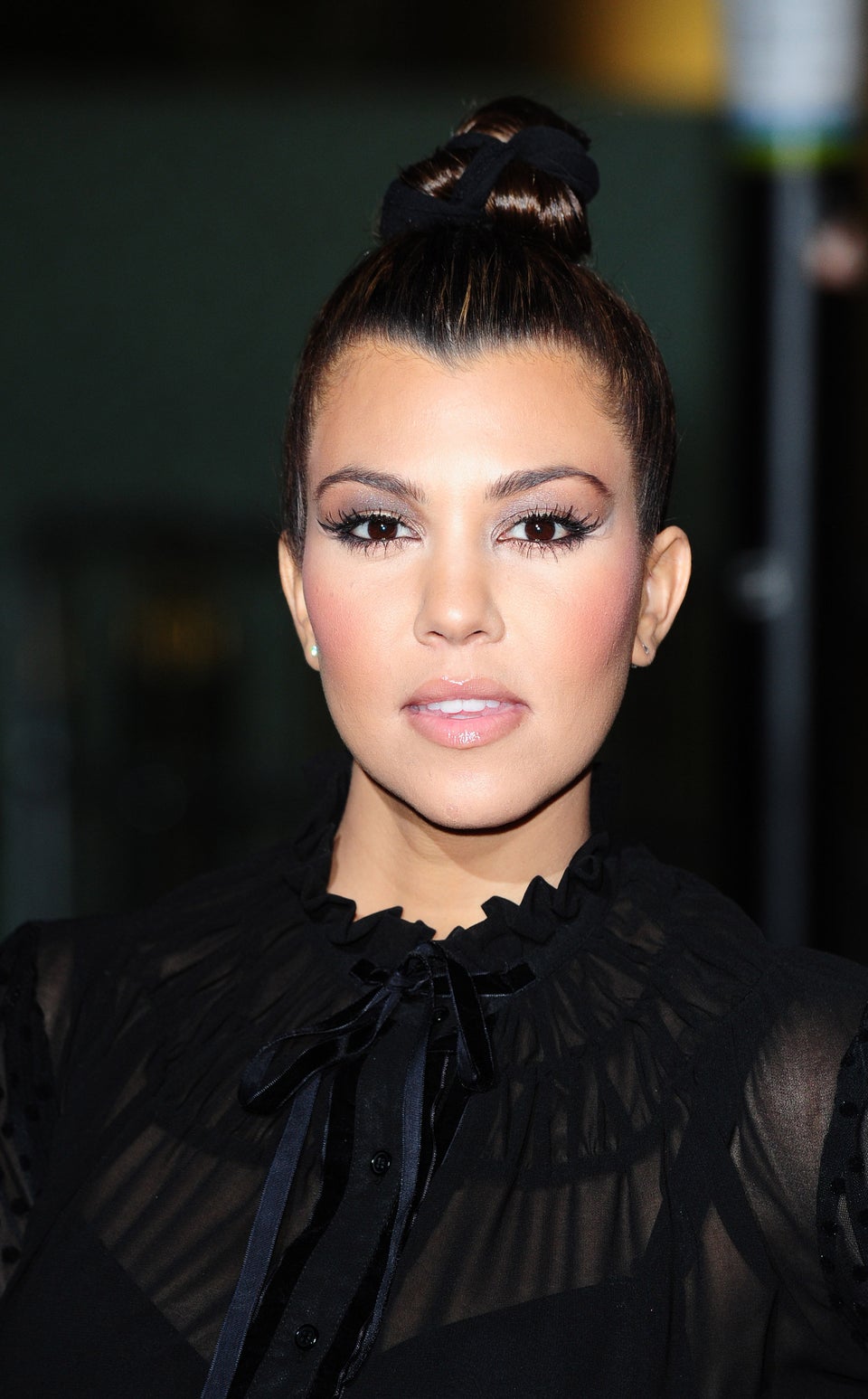 They said WHAT? #nofilter