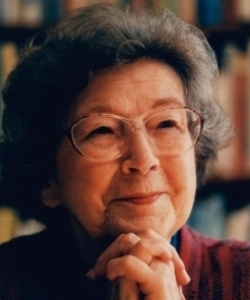 It was Ramona. It's always been Ramona. Of all of Beverly Cleary's characters, Ramona Quimby is my favorite.

In Ramona the Pest, I met a girl whose lack of pretense and self-control was mesmerizing and inspiring -- however, I didn't know that when I was a kid. I just knew that I liked Ramona. I loved reading about when she couldn't stop herself from pulling Susan's "boing-boing" corkscrew curls, or how, despite people laughing at her, Ramona insisted on naming her doll "Chevrolet," because it sounded beautiful.

Yet, ask anyone whom they love the most from Beverly Cleary's world and you'll get many different answers. I know, because when I first started writing this essay, I did what many writers do when they're under a deadline . . . I logged onto Facebook.

"What character of Cleary's is your favorite?" I asked. Before long, dozens of unwavering allegiances popped up. Naturally, Ramona had a huge following. So did motorcycling Ralph S. Mouse. Ribsy, the loveable mangy mutt, had his fans, and there was a big noisy Henry Huggins camp.

Cleary has managed to create a world that's inclusive. It is at once familiar and comforting, yet one never knows what might happen. She can turn the mundane into marvelous. When my son was in the fourth grade, I was telling him about a battle scene I was writing for a Civil War novel. He stopped me and asked, "Why don't you write a book with not a lot of commotion? You know, like that Cleary woman."

There seems to be a trend these days with postapocalyptic dystopian novels. However, sometimes what a kid needs are stories without weapons and vampires and alternate universes -- because there is enough stress involved with just being nine years old and having to give a speech in class.

Beverly Cleary's influence on my writing has transcended character and plot, and extended to place, too. I've created a world not unlike Klickitat Street where many of Cleary's characters reside. Rancho Rosetta, California, is the setting for six of my novels. Here, lives intersect and characters from one book often find themselves in another. Along the way, some minor characters turn into major ones and get their own novels, while others hang around waiting for their turn. I have always admired that in Cleary's stories--that in a book about Henry Huggins, Beezus might make an appearance, or that Otis Spofford from Ellen Tibbits eventually merited a story all his own.

Yet for me, Ramona Quimby is at the heart of Beverly Cleary's world. As Cleary wrote, "Ramona thought that growing up was the slowest thing there was. . . . She had been waiting years just to get to kindergarten, and the last half hour was the slowest part of all."

Ramona was right. Growing up takes forever, and yet somehow we all do. But thanks to Beverly Cleary, we can go back and visit a place where there's a friendly face in the neighborhood and mom or dad to give you a hug when you need one. Open one of Cleary's books and you'll meet a girl like Ramona, who will steal your heart, a mouse like Ralph who rides a motorcycle, or a dog, like Ribsy, who will love you more than anyone you will ever know.

Even though it's Beverly Cleary's ninety-fifth birthday, it is she who has given all of us a priceless gift.
Lisa Yee is the author of ten novels for young people, including the recently released Warp Speed, about a Star Trek geek who gets beat up every day. Read her blog on Red Room.
REAL LIFE. REAL NEWS. REAL VOICES.
Help us tell more of the stories that matter from voices that too often remain unheard.