Lisa Yuskavage's latest paintings feature masterfully rendered portrayals of feminine playgrounds both overblown and ambiguous, sugary sweet and vulgar, resulting in confusing psychological portraits which would make Bosch blush.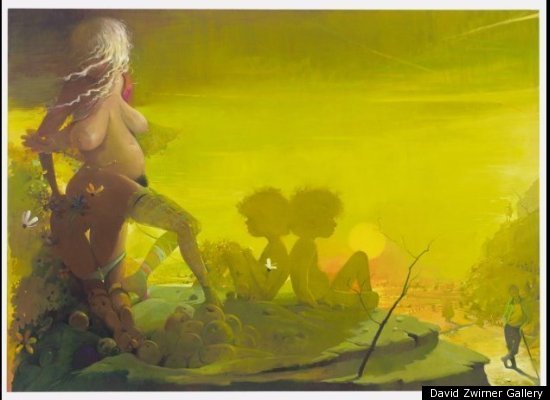 Whereas her previous work focused more in the figure, this recent exhibition zooms backwards and pans across an ever weirder and wetter dream world that only this artist could have imagined-- a garden of eden where touching yourself is as innocent an act as picking daisies. Her protagonists glow like an strange succulent angels amid fields of apple breasts and lollipops and stranger pilgrim people that bystand with haunting innocence.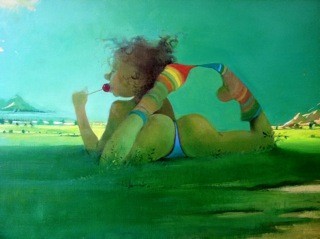 Her bodies are round and ripened like a juicy fruit on the verge of going rotten. Her rich, hyper-saturated landscapes evoke narcissistic playpens, where a girl gets lost contemplating her body and its pleasures. But even putting the kink aside, see it for the color alone as Yuskavage is America's greatest living colorist and this is her best exhibition yet.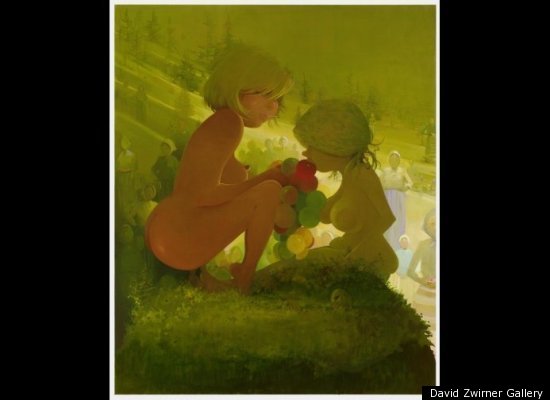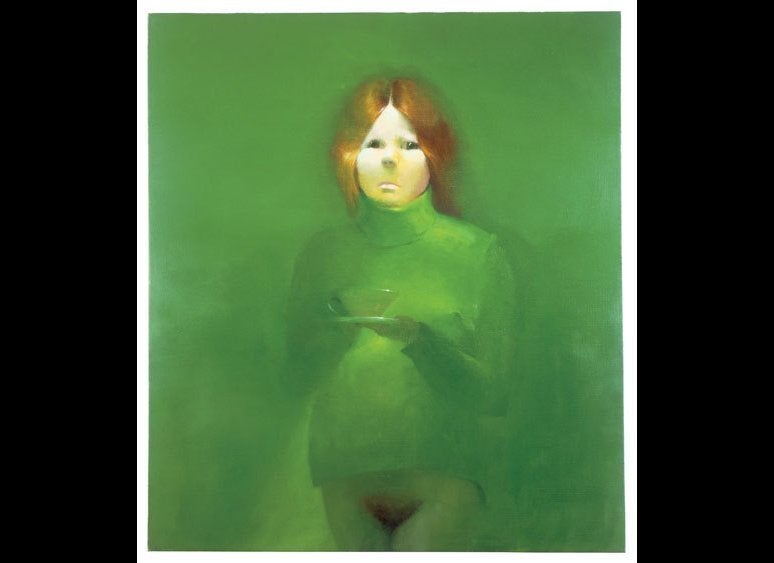 Lisa Yuskavage
Popular in the Community