In Lisbon, for one week this September (9/21 to 9/28), you can become an explorer, seeing the city with its iconic sights in a completely different light. Lisbon Week -- this is only the second time this festival has been offered and the first time it has international appeal -- offers seven themed routes, referred to as Discoveries: History, Gastronomy, Art and Architecture, Music, Green, World, and Special Events. Here are some of the expected highlights:
Art and Architecture - A dozen Portuguese artists will show their works in unorthodox venues. One is the private apartment of an architect. Then, in the sprawling interior of the headquarters of Caixa Geral de Depositos, the event's main partner, there'll be an ouevre displayed in the squash court. Artist Joao Onofre will exhibit his video installation in the long shuttered Thalia Theater. The rooftop of the Ritz will see an art installation as will an abandoned carpentry factory, a building inspired by Le Corbusier, and the scenic and leafy Jardim de Torel. Instead of simply climbing the ramparts of Castelo de Sao Jorge for the sweeping views, check out the Praca Nova archeological site, an art installation by renowned architect, Joao Luis Carrilho da Graca. The project, with its whitewashed walls, steel-ringed pit, and swaths of black-mirrored materials, is skillfully crafted to protect and delineate ruins from three time periods: 11th and 15th centuries and the Iron Age.
History - This is no ordinary city history tour, given that many of the sights -- either completely or partially -- are not normally open to the public. Among the venues you'll have access to is the Palacio da Independencia, an aristocratic residence. There, you'll be guided to a room hidden off a courtyard where secret meetings were held in the 17th century to rid the country of the Spanish occupation. The Geographic Society of Lisbon -- it was formed to study Africa in the 19th century when Europe was being colonized -- is hardly on any visitor's must-visit list. During Lisbon Week, you'll tour the Museum Room framed by an elaborate double staircase and walls brimming with artifacts, from silk tapestries to wooden string instruments. In the Convento da Encarnacao, two standout features are the ornate 18th century, silver encrusted altar piece with gold leaf accents, and the upper and lower choir stalls carved from Brazilian wood. Casa do Alentejo, a former 18th century palace, was transformed into an elite men's club in the early 20th century. The highlight includes a half dozen, wee rooms once used for private dinners, each decorated in a different style, including Art Deco and Louis XVI.
Green - Inspect public vegetable gardens as you walk with a biologist along the Monsanto Green Corridor. Designed by architect Goncalo Ribeiro Telles, this newly-opened pedestrian and bicycle path takes you from a lovely swath of green space in Parque Eduardo VII to Parque do Calhao that's part of the city's sprawling Monsanto Forest Park. Along the way, aside from learning about the lush plantings bordering the path, visitors can inspect an agricultural project that's seeded with grains and sunflowers. Kids can learn how to grow vegetables in their own gardens as well as listen to ecology-based tales that are produce centered.
Gastronomy - Twenty of Lisbon's top restaurants will each feature one of their petiscos (Portuguese tapas) for visitors to sample. One of the notable eateries represented is trendy Can the Can, renowned for its successful ability to combine canned fish with fresh ingredients. Their sophisticated gourmet fare created by Chef Kleanthis Konstantinides turns the perception of eating canned food on its head.
World - The embassies of Spain, Mexico, China, Brazil, Morocco, Italy and France will open their doors to the public who signed up in advance for this Discovery. Each will offer something - food, music, a movie or dance -- that typifies that country or their relationship with Portugal.
Music - Just like with the other Discoveries, expect the unexpected. Along Portas de Sao Antao, Lisbon Week's focal point, visitors will relish the sounds of jazz, music that turns back the clock to when this street radiated a Bohemian vibe in the 1920s/30s.
Special Events - This Discovery may include lectures on petiscos, or on the poets who once lived on Rua Portas de Sao Antao.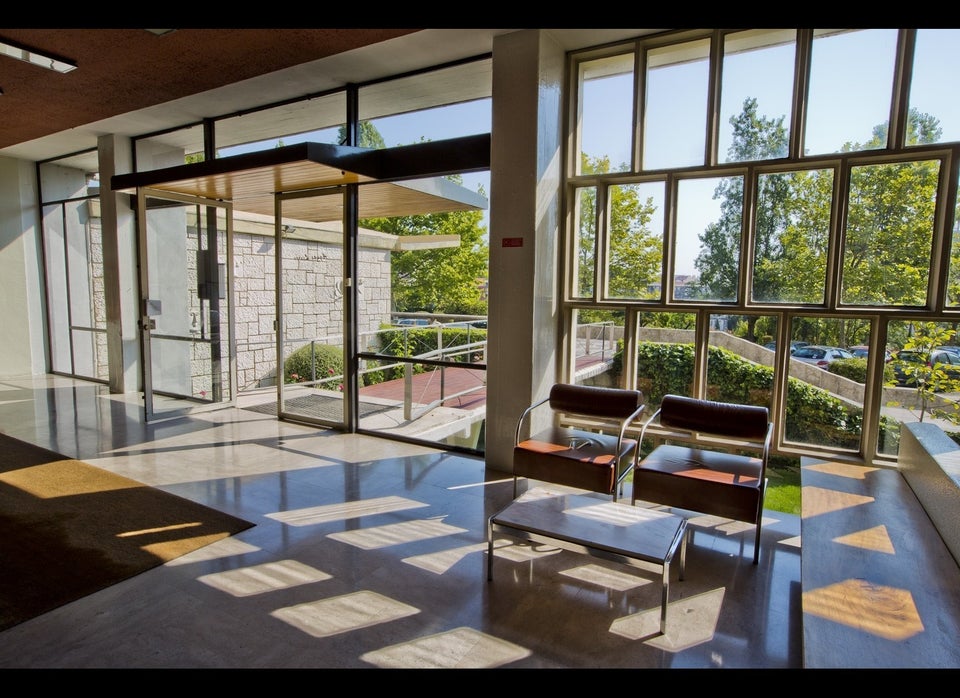 Lisbon Week
Related