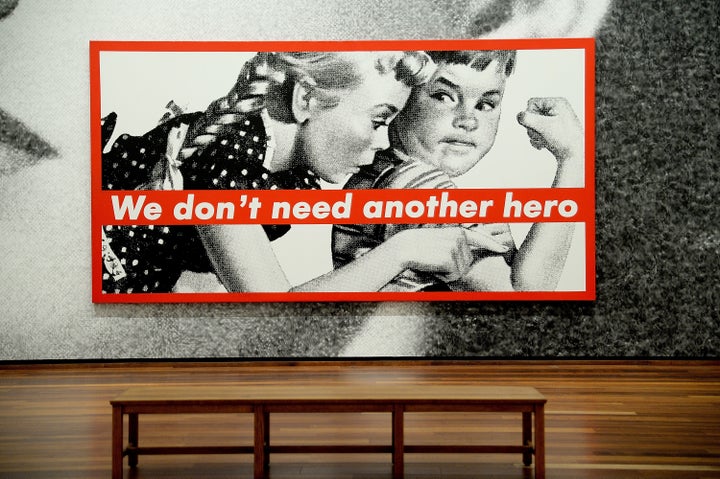 Head to neafunded.us and you'll find a scrolling list of art projects funded by the National Endowment for the Arts (NEA) in 2016 alone. From a playwriting competition in Atlanta, Georgia, to a poetry series in Kansas City, Missouri, to a film festival in Cleveland, Ohio, to music education in Las Vegas, Nevada, the seemingly never-ending scroll ― based on the latest NEA grant report ― highlights the kinds of endeavors states could lose if arts funding dies.
"It is an animated list of the incredibly wide range of arts projects and community arts organizations that receive some support through the NEA," she wrote, noting that many of the highlighted projects on her website are not located in big urban cultural centers.
"It is part of NEA's mandate to support practices in all parts of the United States," Brain added. "It's well known in the art world that you're more likely to get NEA support in remote places over city areas."
NEA funding, which makes up a fraction of one percent of the federal budget, is not only used to support artists, actors and musicians, but also producers, designers, lighting crews, cultural spaces and venues, catering companies, accountants and more, Brain reiterated.
"Think about how many people you know whose job has something to do with the arts," she said. "This is relevant to us all ... you can't help but be struck by the range of different communities involved and by the dozens or more people that each of these small grants would benefit or employ."
When asked what advice she could offer to people who wish to get involved in advocating for or preserving the NEA, Brain replied:
Do real activism. Bring people together who are concerned with this issue, or, connect with existing activist groups and initiatives who could become invested in this issue. If you are not sure how to do this, the Indivisible Guide or the Center for Artistic Activism webinar series on art and activism are good places to start. Eat together, talk and figure out ways to express dissent. Think of either the most powerful person in the arts who you know, or someone who is close to the NEA and get them onboard. Work with them to find ways to act that go beyond just being vocal on the internet. Disrupt and make this issue heard.
Check out an abbreviated list of projects featured on Brain's website below.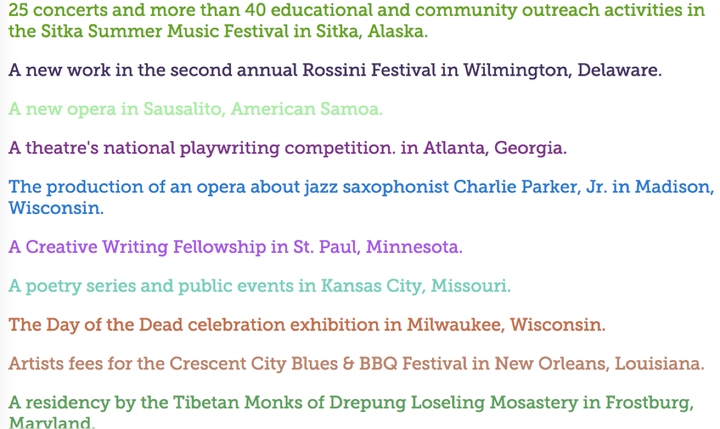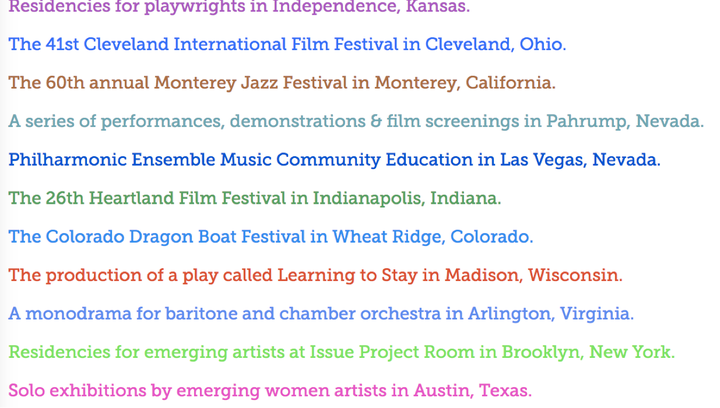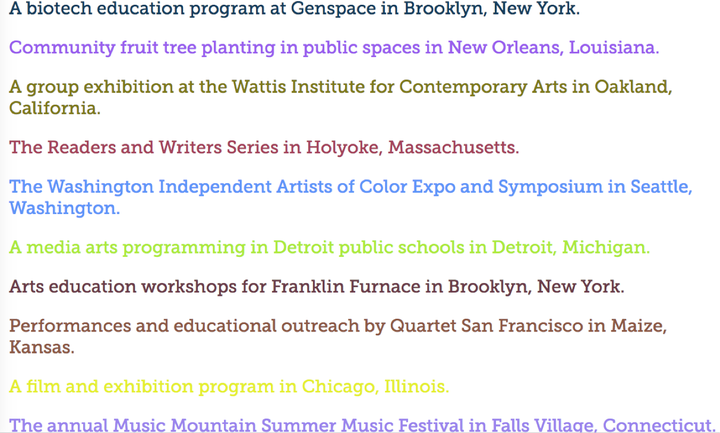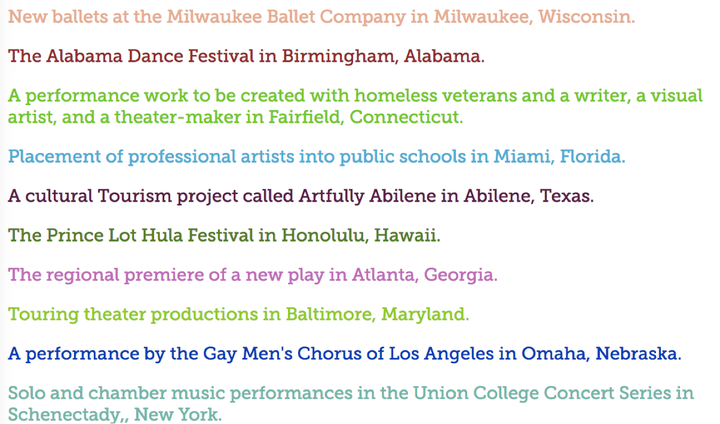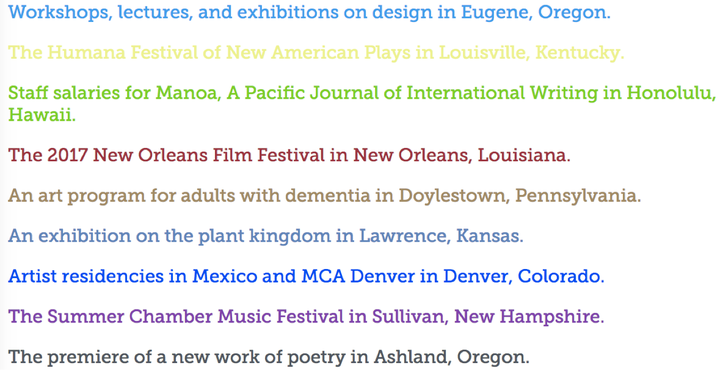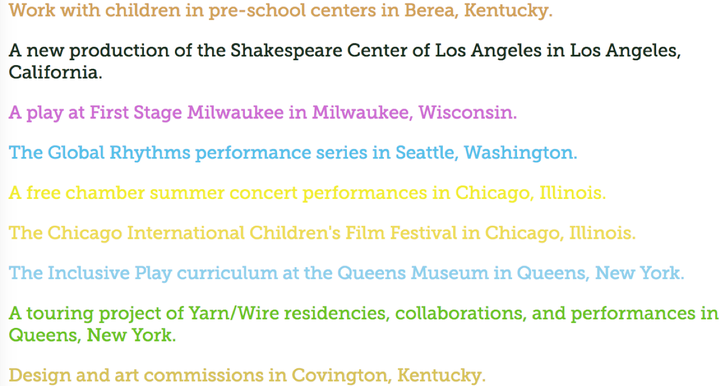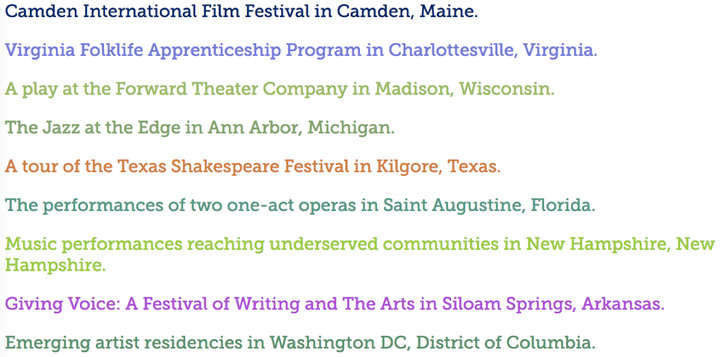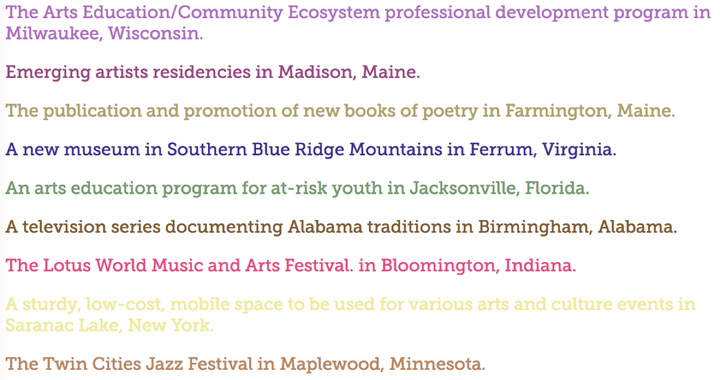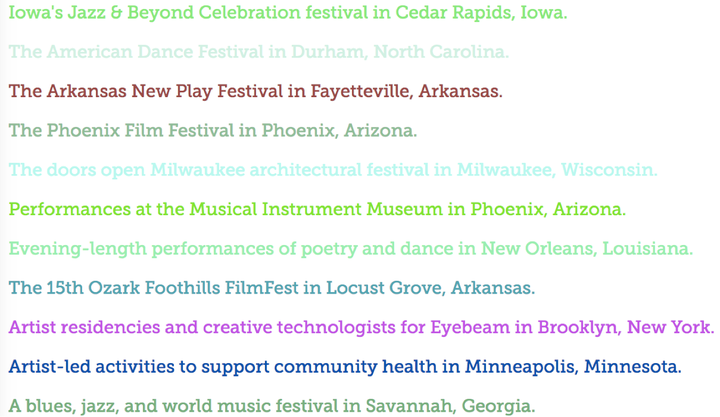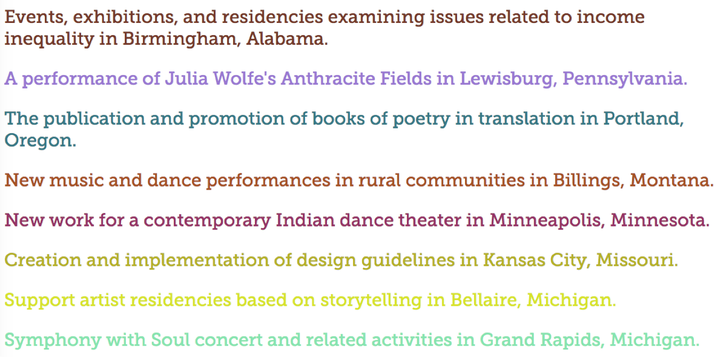 Support HuffPost
The Stakes Have Never Been Higher
Related
Popular in the Community