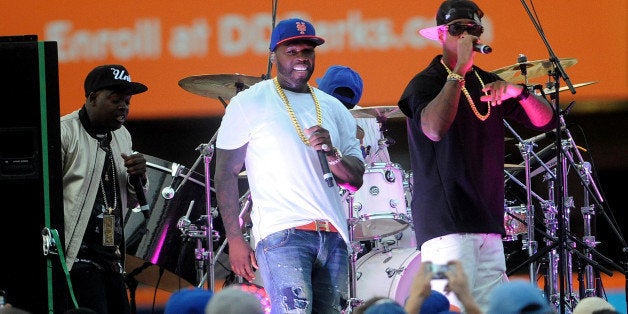 Listening to 50 Cent's "In Da Club" has always been perfect for when it's your birthday, for when you're sipping Bacardi or when it's not your birthday, but now you can add right before a job interview to that list.
"Just as professional athletes might put on empowering music before they take the field to get them in a powerful state of mind, you might try [this] in certain situations where you want to be empowered," wrote Rucker, a professor of marketing at the Kellogg School of Management.
Chances are, 50 Cent would approve of the study's results. "There are too many entrepreneurs," 50 Cent told Esquire in 2009. "We need the worker to make the process function properly."
Before You Go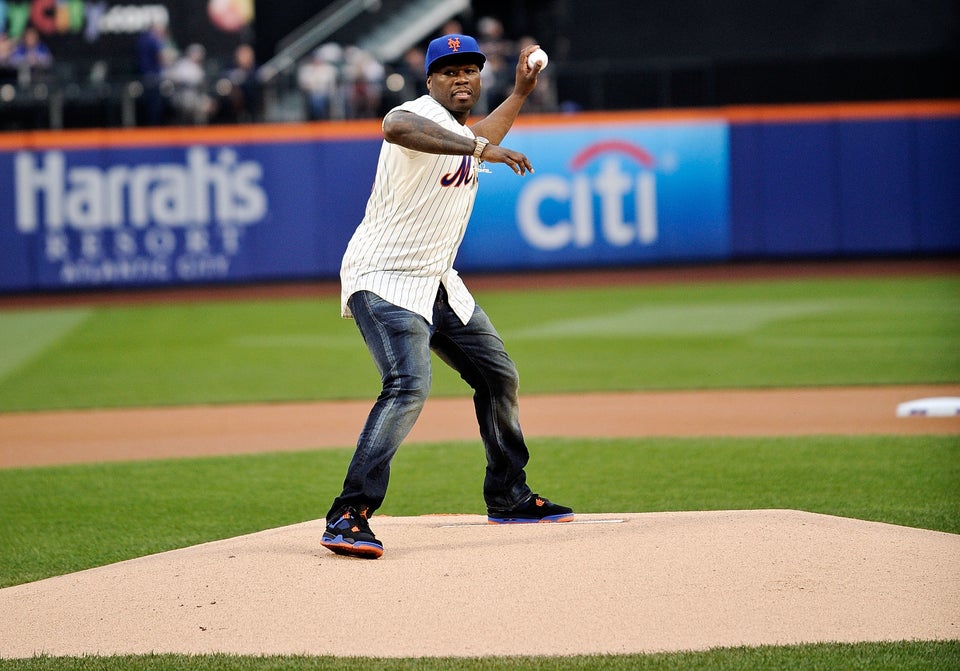 50 Cent at the baseball
Popular in the Community