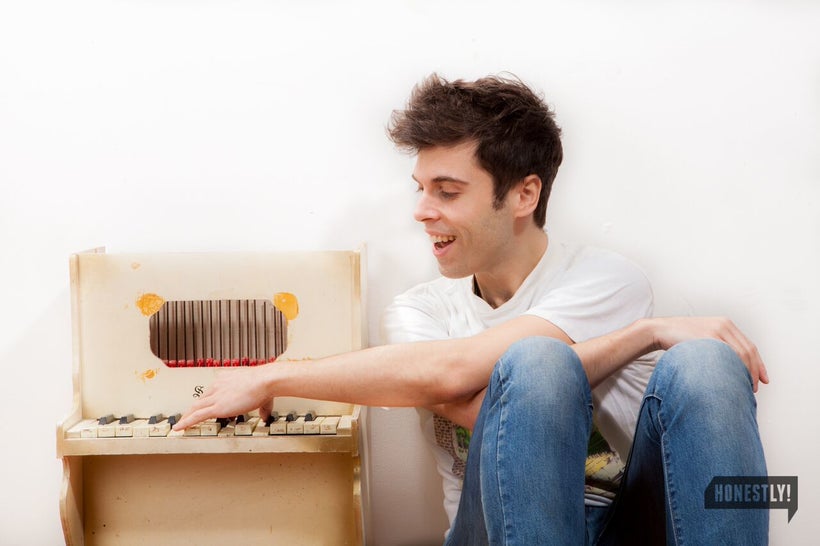 Montreal-based Johnny Coull's deals in the euphoric sounds of yesteryear. His cerebral piano pop feels akin to the early work of Elton John and Queen - nostalgic narratives laced with dexterous keys, cut directly to analog tape in the spirit of his favorite 70's rockers.
He completed the McGill Conservatory classical piano program at the age of 13, obtained his Performer's ARCT by 20 after attending the Toronto Royal Conservatory of Music, and eventually became the musical director for one of the official McGill Acapella groups Tonal Ecstasy while doing a master's degree in physics. Meanwhile, he began to forge his own singer-songwriter career with his 2013 debut LP City on the Hill and the subsequent 2015 EP Songs to Control the Weather By. Both albums were released to local acclaim, supported by Canadian/East Coast tours and eventual spots at Montreal Fringe Fest, two awarded showcases in Toronto from Indie Week Canada, and an official showcase at Folk Alliance Region Midwest.
His newest opus, A Long Obituary, satisfies one's thirst for both the substance and esthetic of the classic rock era. On certain tracks, such as the anthemic "The Love That You've Lost", he sounds like a young Mick Jagger, crooning against a gospel choir and solid backbeat. "I Left My Baby Grand in New Orleans" is another beast altogether, allowing Coull to show off his high-flying piano acrobatics. "The Orpheum" might be the crowning jewel of the album, bouncing along to a buoyant brass section and poppy background vocals like some long, lost ELO B-Side.
Coull's subject matter varies like his sound with the track "Going Under" being about his travels in Asia – as he puts it: "During my travels in Asia, I passed through an infamous little burg called Pattaya, known for being a haven for Western military expatriates and other long-term tourists. I say infamous because, though it can euphemistically be called a town, it's more precisely described as a giant extended red-light district. The streets are lined with elderly Caucasian men walking hand in hand with young Thai women – sometimes for money, sometimes not." – and "The Land Of Nod" – "A mournful pop number that relates the allegory of Cain and Abel, told from Cain's point of view. It poses the question of whether there's a place in this life for all of the misfits and misanthropes out there; a place for the people who never could understand the rules of this world."
Often Coull spouts out vivid lines of lyrics as fast as he tickles the ivory, wrapping the listener up in a storm of melody and verse that is unlike anything circling current Top 40. There is no deliberate attempt to appeal to the millennial ear, but that's unlikely the point, as it becomes apparent straight away on A Long Obituary that this is an artist who is dancing with his own muse. What becomes clear above all else is Coull's indelible, nostalgic sense of yearning. "I'm learning to eulogize things that have passed while not hanging on to them too much," he asserts. "I want to make plans for other new, great things"
Calling all HuffPost superfans!
Sign up for membership to become a founding member and help shape HuffPost's next chapter
This post was published on the now-closed HuffPost Contributor platform. Contributors control their own work and posted freely to our site. If you need to flag this entry as abusive,
send us an email
.