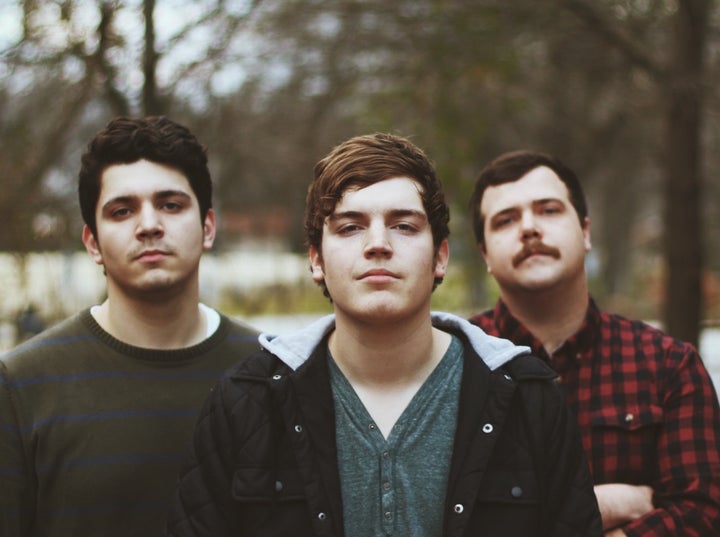 Today, Brother Oliver releases their highly anticipated self-titled record, Brother Oliver—an ageless psychedelic folk rock journey marked by innovative electric mandolin tones and haunting vocal melodies.
Six years ago, we found a young Andrew Oliver enrolled in a private university far from home, pushing against the expectations of normalcy placed upon him. While there, Andrew could be found stowed away late nights practicing his craft in a storage room closet—intertwining his six strings with a message and a vision. He was setting out to influence an audience greater than friends, family, and the walls of that university campus.
Now he is doing just that—working as a songwriter, studio engineer, and record label owner—Andrew is an example of what can be accomplished independently in the music industry of 2017. But he doesn't do it alone.
Stephen Oliver, the younger brother and "other half" to the alternative-folk project, has been integral to the formation of the band. "Back then, Andrew was only making electronic music and I told him we needed to start a stringed band and play out. And so we did. Now I often joke that it was my idea to start the band," Stephen says with a smile.
The band's tour manager and close friend, Jeremy Theall, also plays key roles in Brother Oliver's day-to-day affairs. "Jeremy is the secret member of the band. I run almost everything by him. He always has insightful feedback. I've told him, before you know it you'll be in our press photos. (laughs) You've got to have good people around you," says Andrew.
With all the right pieces in place, Brother Oliver has delivered an explosive combination of grit and intellectualism on their sophomore self-titled LP. Lyrically, the songs have depth—cryptic double meanings and mountains of relatability. "Our big thing is pushing against barriers, fighting the status quo, asking more questions, and living more consciously. Our music could be perceived as anti-establishment, but with a positive take. If you don't break away from mainstream thinking, then you're not going to have a true spiritual thought at any point. We try to write songs that stand up against many widely accepted thoughts," Andrew states.
Stephen shares the same sentiment but chooses to express himself not through the pad and pen, but rather through his instrument of choice—the electric mandolin. His explorative approach to the mandolin provides a uniquely large tone that's hard to define, but easy to admire. "In a way I'm trying to reinvent the instrument. I want to change the way people think about the instrument and do something entirely new," says Stephen.
The drums on the album, played by Devin Taylor, also provide a change of pace for the band, creating a strong dynamic contrast from their previous work. The addition has added a level of "punch" entirely new to the Brother Oliver sound. "We realized pretty quickly we wanted a larger sound this time, something that filled the whole sonic spectrum. But we wanted to do it with as few elements as possible. We had to capture lightning in bottle and Devin was the perfect addition to get that done," says Andrew.
Brother Oliver's self-titled LP, Brother Oliver, challenges the way we think of music accepted as "standard". They've created a brand of psychedelic folk rock that's uniquely inviting and equally thought-provoking, evidence that there's still more to gain from music than just the applause and amber ales.
LISTEN TO 'BROTHER OLIVER' HERE:
8/26 Spartanburg, SC – NuWay
8/27 Greenville, SC – The Radio Room
8/28 Augusta, GA – Soul Bar
8/30 Atlanta, GA – Smith's Olde Bar
8/31 Charlotte, NC – Petra's
9/01 Columbia, SC – New Brookland Tavern
9/02 Savannah, GA – El-Rocko Lounge
9/03 Charleston, SC – The Royal American
Related
Popular in the Community