Meet Lynette and Corey. They've have been dating on and off for four years and are engaged to be married. 
In a new video from The Skin Deep documentary, the two lovebirds ask each other the questions they've always wanted answered. The resulting conversation is filled with laughter, a few tears, and some seriously honest exchanges. 
Lynette and Corey start off on some lighthearted topics. Corey asks Lynette if he's the best sex she's ever had.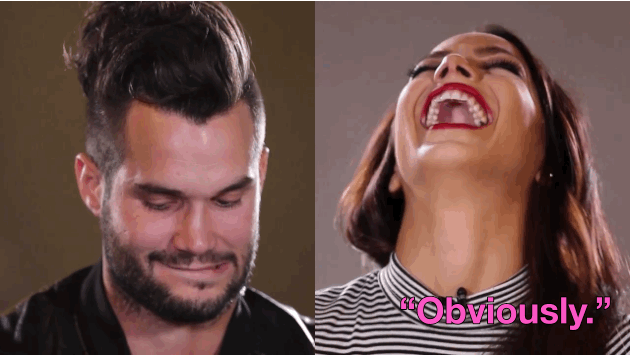 The two moved on to some more serious territory when Corey asked Lynette, "What are you hesitant to tell me?" Her answer was quite emotional. 
"I get hesitant to imagine your career as a musician blowing up just because it's scary," she told Corey, tearing up. "It's just hard because I see how these men become complete sex symbols and the attention is all on them. I obviously struggle with so much insecurity as it is so to even think about all these eyes on you, that's scary."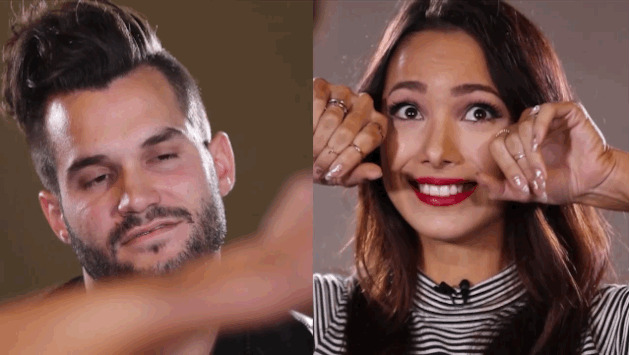 Towards the end of the 10-minute video, things got even heavier when Corey asked Lynette about her history of dating and being attracted to women and how it affects their relationship. While it's clear that Corey accepts that part of Lynette, he's still curious about how she feels about her sexuality.  
"In my experience… sexuality can be very fluid," Lynette said. "And it doesn't have to be like 'Oh I'm gay, I'm lesbian, I'm bisexual' -- none of that. There's just been certain instances where I'm attracted to that person."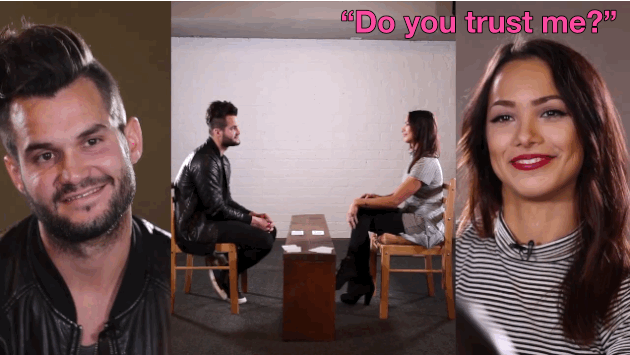 "I knew immediately when I met you, I was like I choose this person," Lynette told Corey. "It's not a matter of 'Oh well that's dead now.' It's like, well, 'I choose you' and I would never do anything to f*** that up." 
PHOTO GALLERY
90+ Adorable Marriage Proposal Reactions
Calling all HuffPost superfans!
Sign up for membership to become a founding member and help shape HuffPost's next chapter