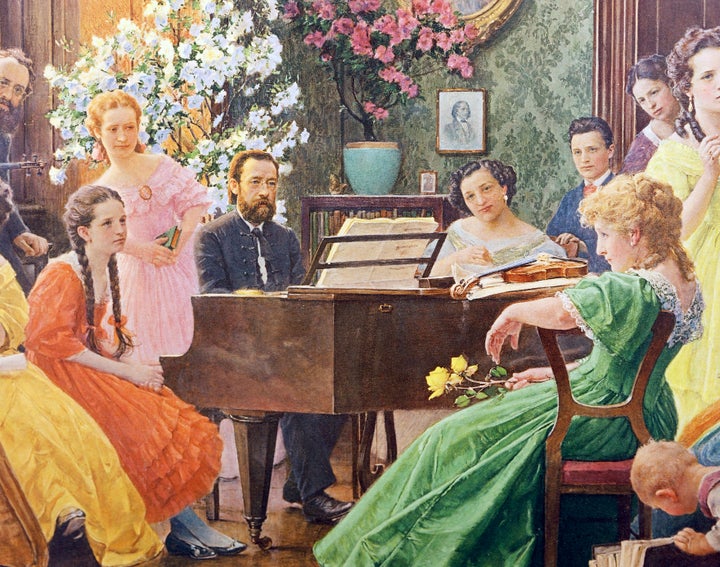 Have you heard of Blessed Hildegard of Bingen? How about Sophie Carmen Eckhardt-Gramatté? Well, when's the last time you listened to Sofia Gubaidulina? Or, let's say, Kaija Saariaho?
If you were unable to identify any of the names above, get thee to a classical music history class, stat. Or, if you're not able to devote a semester or two to languishing in the fine tunes of some of the world's most accomplished women composers, there's always Spotify.
Thanks to the blog Spotify Classical Playlists, you don't need a textbook or a professor to brush up on your knowledge of lady composers past. Just sync up with "1200 Years of Women Composers: From Hildegard To Higdon," press "play," and let over a century's worth of classic music pour over you like an extremely eclectic wave of symphonic bliss.
"It's a Spotify anthology of women composers, as well as a brief history of Western classical music," a description for the list reads. "It's really fascinating to hear music constantly reinventing itself from the monophonic and deeply spiritual medieval chant of Hildegard all the way into Higdon's lush and ultra-modern percussion concerto."
Are you excited yet? According to Spotify Classical Playlists, it will take you about 3.7 days to listen to the 1,012 listed tracks, sorted by the composers' birthdays. So, you know, pace yourself.
And while you're listening, keep a few things in mind: Contemporary statistics show that among six of the major music publishers today, the proportion of women composers represented ranged from about 17 percent down to 4 percent. Compare this to your memories of early music classes -- names like Beethoven, Mozart, Haydn, Chopin and Bach might flood your head. See a pattern here?
"Classical music's past might be dominated by men, but we can ensure its future isn't," Sara Mohr-Pietsch wrote in The Guardian earlier this year. Learn about Hildegard of Bingen, Sophie Carmen Eckhardt-Gramatté, Sofia Gubaidulina, Kaija Saariaho and their ilk, and celebrate the modern women following in their footsteps today -- women like Misato Mochizuki, Helena Tulve and Lera Auerbach.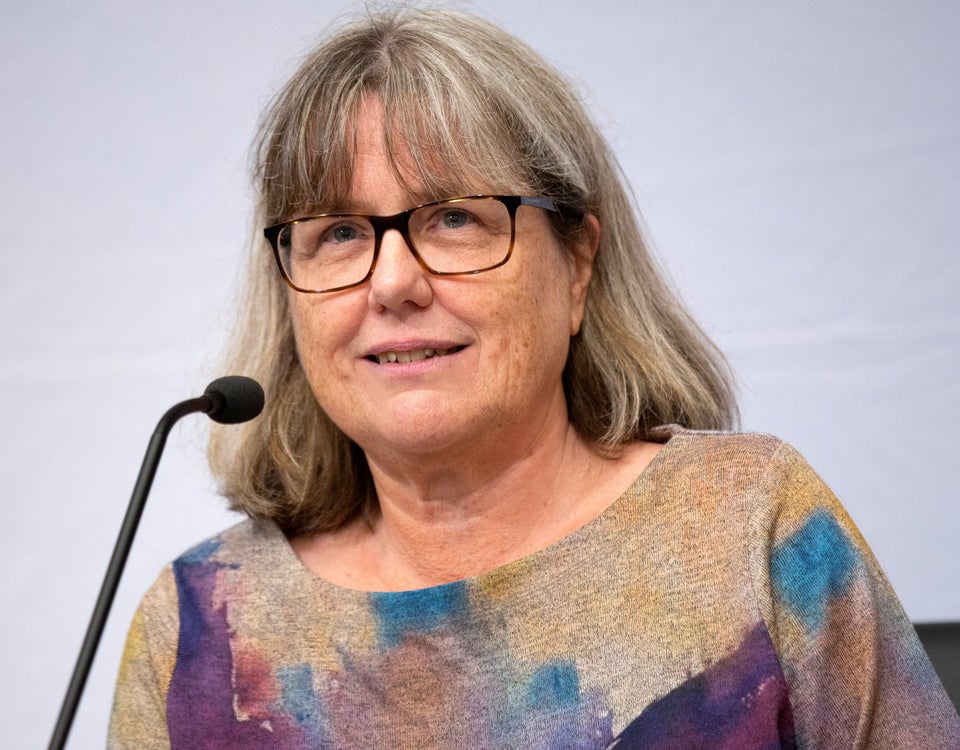 Women Who Have Won A Nobel Prize
Related
Popular in the Community